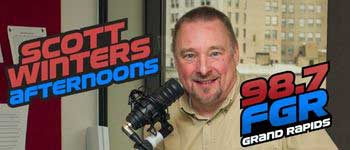 A quick look at Today in History, check out some Celebrity Birthdays, and find out what Days of the Year to celebrate.
TODAY IN HISTORY:
1775 – American troops began the siege of British-held Boston, MA.
1832 – Hot Springs National Park, in Hot Springs, AR, was established by an act of Congress. It was the first National Park in the U.S.
1836 – The U.S. territory of Wisconsin was created by Congress.
1837 – Erastus B. Bigelow was granted a patent for his power loom.
1841 – In Philadelphia, PA, Edgar Allen Poe's first detective story, "The Murders in the Rue Morgue", was published in Graham's Magazine.
1861 – Robert E. Lee resigned from U.S. Army.
1865 – Safety matches were first advertised.
1879 – First mobile home (horse drawn) was used in a journey from London to Cyprus.
1902 – Scientists Marie and Pierre Curie isolated the radioactive element radium.
1909 – The first mile of concrete highway as poured at Woodward Avenue between 6 & 7 Mile roads in Detroit, MI.
1912 – Opening day for baseball's Tiger Stadium in Detroit, MI and Fenway Park in Boston, MA.
1916 – In Chicago, IL, the Chicago Cubs played their first game at Weeghman Park (now Wrigley Field), defeating the Cincinnati Reds 7-6 in 11 innings.
1926 – Western Electric and Warner Brothers announced Vitaphone, a process to add sound to film.
1940 – The First electron microscope was demonstrated by RCA.
1951 – Don Gavriliu performed the first surgical replacement of a human organ.
1959 – "Desilu Playhouse" on CBS-TV presented a two-part show titled "The Untouchables."
1961 – FM stereo broadcasting was approved by the FCC.
1964 – The first jar of Nutella left the factory in Alba, Italy. We eat about 350,000 tons of this stuff a year.
1965 – The movie "The Pawnbroker", starring Rod Steiger, opened and broke an American mainstream movie taboo by baring female breasts for the first time.
1971 – The Supreme Court ruled unanimously that busing of students may be ordered to achieve racial desegregation
1972 – The manned lunar module, commanded by John Young, from Apollo 16 landed on the Moon.
1977 – Woody Allen's film "Annie Hall" premiered.
1982 – The Activision game "Pitfall!" was released for the Atari 2600 game system.
1988 – The U.S. Air Forces' Stealth (B-2 bomber) was officially unveiled.
1989 – Scientist announced the successful testing of high-definition TV.
1990 – Janet Jackson received a star on the Hollywood Walk of Fame.
1995 – The Frederik Meijer Gardens opened in Grand Rapids, MI.
1999 – Eric Harris and Dylan Klebold shoot and kill 12 classmates and a teacher, and injured 24 others, before killing themselves at Columbine High School in Littleton, CO.
1999 – Jane Seymour received a star on the Hollywood Walk of Fame.
2007 – William Phillips barricaded himself in NASA's Johnson Space Center in Houston, TX. He shot and killed a male hostage with a handgun before killing himself.
2008 – Danica Patrick won the Indy Japan 300 becoming the first female driver in history to win an Indy car race.
2010 – The Deepwater Horizon oil drilling rig exploded in the Gulf of Mexico, killing eleven workers and beginning an oil spill that lasted six months.
2020 – President Donald Trump announced that he was suspending immigration to the U.S. due to COVID-19.
2021 – Derek Chauvin was found guilty of all charges in the murder of George Floyd by the Fourth Judicial District Court of Minnesota.
BIRTHDAYS:
Leslie Philips – 98 years old (1924) – Actor ("Harry Potter" films)
George Takei – 85 years old (1937) – Actor (Played Mr. Sulu on TV's "Star Trek", "Star Trek" movie series)
Johnny Tillotson – 83 years old (1939) – Singer ("Poetry in Motion")
Ryan O'Neal – 81 years old (1941) – Actor ("Love Story", "Peyton Place", "Irreconcilable Differences", "Paper Moon")
Brian Lavender – 75 years old (1947) – Hockey player (Detroit Red Wings)
David Leland – 75 years old (1947) – Actor ("Time Bandits"), director ("Wish You Were Here")
Craig Frost – 74 years old (1948) – Keyboardist (Grand Funk Railroad, Bob Seger & The Silver Bullet Band). Born in Flint, MI
Jessica Lange – 73 years old (1949) – Actress ("Tootsie", "Blue Sky", "Music Box", "Sweet Dreams", "Cousin Bette", "Cape Fear", "Crimes of the Heart", "The Postman Always Rings Twice", "All That Jazz", "King Kong", TV's "American Horror Story")
Clint Howard – 63 years old (1959) – Actor ("Backdraft", "Cocoon", TV's "Gentle Ben")
Crispin Glover – 58 years old (1964) – Actor ("Dead Man", "Twister", "Back to the Future", "River's Edge", "Charlie's Angels", "Willard", "Bartleby")
Andy Serkis – 58 years old (1964) – Actor ("24 Hour Party People", "Sex & Drugs & Rock & Roll", "The Lord of the Rings", "The Hobbit", "Dawn of the Planet of the Apes")
Shemar Moore – 52 years old (1970) – Actor ("Motives", "Brothers", "Diary of a Mad Black Woman", TV's "Criminal Minds", "Birds of Prey", "The Young and the Restless", "Soul Train" host)
Allan Houston – 51 years old (1971) – Basketball player (Detroit Pistons 1993-1996)
Carmen Electra – 50 years old (1972) – Actress (TV's "Baywatch")
Joey Lawrence – 46 years old (1976) – Actor (TV's "Gimme a Break", "Blossom", "Melissa and Joey")
TODAY IS:
National Administrative Professionals Day
National Lima Bean Respect Day
National Pineapple Upside Down Cake Day
For additional information check out websites like: www.on-this-day.com, www.born-today.com, www.famousbirthdays.com, www.daysoftheyear.com, and www.nationaldaycalendar.com.