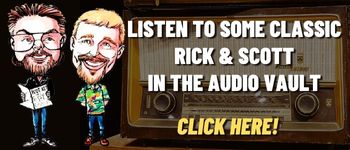 A quick look at Today in History, check out some Celebrity Birthdays, and find out what Days of the Year to celebrate.
TODAY IN HISTORY:
1514 – Copernicus made his first observations of Saturn.
1607 – The British established an American colony at Cape Henry, VA. It was the first permanent English establishment in the Western Hemisphere.
1865 – Union cavalry troopers cornered and shot dead John Wilkes Booth, assassin of President Abraham Lincoln, near Bowling Green, VA.
1906 – In Hawaii, motion pictures were shown for the first time.
1921 – Weather broadcasts were heard for the first time on radio in St. Louis, MO.
1931 – New York Yankee Lou Gehrig hit a home run but was called out for passing a runner.
1941 – The Chicago Cubs became the first baseball team to install an organ in their ballpark.
1962 – NASA's Ranger 4 spacecraft crashed into the Moon.
1963 – The state of Michigan started to require seatbelts in all new vehicles.
1964 – The Boston Celtics won their sixth consecutive NBA title. They won two more before the streak came to an end.
1968 – Students seized the administration building at Ohio State University.
1975 – B.J. Thomas had the longest title of a number one song at the top of the "Billboard" popular music chart. The song was "(Hey Won't You Play) Another Somebody Done Somebody Wrong Song."
1977 – Studio 54 opened in New York, NY.
1981 – Dr. Michael R. Harrison of the University of California, San Francisco Medical Center performed the world's first human open fetal surgery.
1983 – The Dow Jones Industrial Average broke 1,200 for first time.
1991 – The TV show "Dinosaurs", featuring a family of dinosaurs named Sinclair, debuted on ABC. It would run until its final episode on October 19, 1994.
1993 – It was announced that Conan O'Brien would succeed David Letterman as host of NBC's "Late Night" show.
1986 – The world's worst nuclear disaster to date occurred at the Chernobyl in the Soviet Union. Thirty-one people died in the incident and thousands more were exposed to radioactive material.
2000 – Charles Wang and Sanjay Kumar purchased the NHL's New York Islanders.
2002 – The Senate and House agreed on the Farm Bill. The measure, the cost of which topped $100 billion, increased subsidies to farmers and fund conservation programs.
2011 – The very first episode of TV's "The Voice" aired on NBC.
2018 – Comedian/actor Bill Cosby was found guilty on three counts of aggravated indecent assault. The guilty verdict came on the second day of jury deliberations in a Montgomery County, PA Courthouse. Each charge carried a potential sentence of ten years in prison.
2019 – Marvel Studios' blockbuster film, "Avengers: Endgame", was released. The film had a budget of $356 million, making it one of the most expensive movies ever made. It went on to become the highest-grossing film of all time, surpassing the previous box office record of "Avatar".
BIRTHDAYS:
Bambi Linn – 97 years old (1926) – Dancer ("Oklahoma!")
Carol Burnett – 90 years old (1933) – Actress, comedian ("Pete 'n Tillie", TV's "The Carol Burnett Show")
Duane Eddy – 85 years old (1938) – Musician
Giorgio Moroder – 83 years old (1940) – Record producer, songwriter, performer (credited with pioneering Italo disco and electronic dance music)
Claudine Clark – 82 years old (1941) – Singer ("Party Lights")
Gary Wright – 80 years old (1943) – Singer ("Dream Weaver")
Donna de Varona – 76 years old (1947) – Olympic medal swimmer
Boyd Matson – 76 years old (1947) – Television anchor (TV's "National Geographic Explorer", NBC's "Weekend Today")
Giancarlo Esposito – 65 years old (1958) – Actor, director (TV, "Revolution", "Breaking Bad", "South Beach", "Homicide: Life on the Street", movies "Bob Roberts", "Do the Right Thing", "School Daze")
Roger Taylor – 63 years old (1960) – Drummer (Duran Duran)
Joan Chen – 62 years old (1961) – Actress ("The Last Emperor", "Wild Side", TV's "Twin Peaks")
Michael Damian – 61 years old (1962) – Actor, singer, producer (TV's "The Young and the Restless")
Debra Wilson – 61 years old (1962) – Comedienne (TV's "MadTV", "Uptown Comedy Jam", "Scary Movie 4", TV's "The Proud Family")
Jet Li – 60 years old (1963) – Actor ("Lethal Weapon 4," "War", "The Mummy: Tomb of the Dragon Emperor", "Cradle 2 the Grave", "Hero", "Kiss of the Dragon", "Romeo Must Die")
Kevin James – 58 years old (1965) – Actor ("I Now Pronounce You Chuck and Larry", "The Dilemma", "Grown Ups", "Paul Blart: Mall Cop", "Here Comes the Boom", "Hitch", TV's "The King of Queens")
Marianne Jean-Baptiste – 56 years old (1967) – Actress ("Without a Trace", "Secrets & Lies")
Shane Evans – 53 years old (1970) – Drummer (Collective Soul)
T-Boz – 53 years old (1970) – Singer, songwriter (TLC)
Stana Katic – 45 years old (1978) – Actress (TV's "Castle", "Absentia")
Jordana Brewster – 43 years old (1980) – Actress ("The Fast and the Furious," TV's "As the World Turns")
Marnette Patterson – 43 years old (1980) – Actress (TV's "Something So Right")
Channing Tatum – 43 years old (1980) – Actor ("Dear John", "G.I. Joe: The Rise of Cobra", "Public Enemies", "Magic Mike", "White House Down", "The Vow", "Step Up", "Step Up 2: The Streets", "She's the Man")
Jessica Lynch – 40 years old (1983) – U.S. Army soldier (First successfully rescued POW since the Vietnam War and the first ever of a woman)
TODAY IS:
International Chernobyl Disaster Remembrance Day
World Intellectual Property Day
For additional information check out websites like: www.on-this-day.com, www.born-today.com, www.famousbirthdays.com, www.daysoftheyear.com, and www.nationaldaycalendar.com.