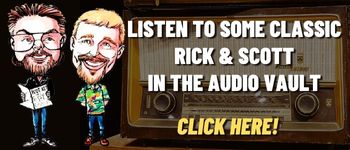 TODAY IN HISTORY:
1776 – George Washington received an honorary Doctor of Laws degree from Harvard College .
1829 – James Carrington patented the coffee mill.
1848 – A small town in the state of Michigan, that had also been called Michigan, was renamed Lansing Michigan.
1860 – The first Pony Express riders left St. Joseph, MO and Sacramento, CA. The trip across country took about 10 days. The Pony Express only lasted about a year and a half.
1866 – Rudolph Eickemeyer and G. Osterheld patented a blocking and shaping machine for hats.
1882 – The American outlaw Jesse James was shot in the back and killed by Robert Ford for a $5,000 reward. There was later controversy over whether it was actually Jesse James that had been killed.
1910 – Alaska's Mt. McKinley, the highest mountain in North America, was climbed.
1933 – First Lady Eleanor Roosevelt informed newspaper reporters that beer would be served at the White House. This followed the March 22 legislation that legalized "3.2" beer.
1933 – Michigan approved the 21st Amendment, repealing prohibition.
1936 – Richard Bruno Hauptmann was executed for the kidnapping and death of the son of pilot Charles and Anne Lindbergh.
1940 – Isle Royale National Park was established.
1942 – The Japanese began their all-out assault on the U.S. and Filipino troops at Bataan.
1953 – "TV Guide" magazine was published for the first time.
1956 – A deadly tornado twisted through Standale and Grand Rapids, MI. It left 307 injured and 19 dead. It caused $11 million in damages. It was only the second F-5 tornado to ever hit Michigan. Read more about it here.
1959 – The BBC banned the Coasters song "Charlie Brown" because of the word "spitball". Two weeks later the BBC changed its position on the song.
1968 – Martin Luther King Jr. delivered his "mountaintop" speech just 24 hours before he was assassinated.
1969 – The TV show "Star Trek" was cancelled. It had the best of its three seasons in 1966, but still only reached #62 in the ratings.
1973 – Martin Cooper of Motorola made the first handheld mobile phone call to Joel S. Engel of Bell Labs, though it took ten years for the DynaTAC 8000X to become the first such phone to be commercially released.
1974 – The Super Outbreak occurs, the second biggest tornado outbreak in recorded history (after the April 25-28, 2011 tornado outbreak). The death toll is 315, with nearly 5,500 injured.
1979 – Jane Byrne became the first female mayor in Chicago, IL.
1981 – The Osborne 1, the first successful portable computer, was unveiled at the West Coast Computer Faire in San Francisco, CA.
1982 – John Chancellor stepped down as anchor of the TV's "The NBC Nightly News". Roger Mudd and Tom Brokaw became the co-anchors of the show.
1986 – The U.S. national debt hit $2 trillion.
1987 – The movie "Police Academy 4: Citizens on Patrol" premiered in theaters. There ended up being seven "Police Academy" movies.
1989 – Pepsi dismissed Madonna as a spokesperson after her "Like a Prayer" video was called "blasphemous" by the Vatican.
1992 – The movie "Beethoven", starring Charles Grodin and Bonnie Hunt in a story about a St. Bernard dog, premiered in theaters.
1996 – Unabomber suspect Theodore Kaczynski was arrested in a cabin in Montana. He pleaded guilty in January 1998 to five Unabomber attacks in exchange for a life sentence without chance for parole.
1998 – The Dow Jones industrial average climbed above 9,000 for the first time.
2000 – A U.S. Federal judge ruled that Microsoft had violated U.S. antitrust laws by keeping "an oppressive thumb" on its competitors. Microsoft said that they would appeal the ruling.
2000 – The Nasdaq set a one-day record when it lost 349.15 points to close at 4,233.68.
2008 – Apple became the number one music seller in the United States.
2008 – ATA Airlines, once one of the ten largest U.S. passenger airlines and largest charter airline, filed for bankruptcy for the second time in five years and ceased all operations.
2010 – The first Apple iPad was released.
2009 – The movie "Fast & Furious" opened in theaters.
2014 – David Letterman announced that he would be retiring from TV's "The Late Show".
2020 – The White House and Centers for Disease Control (CDC) began advising people to wear face coverings in public to prevent the spread of COVID-19.
BIRTHDAYS:
Jane Goodall – 89 years old (1934) – Anthropologist, author
Jeff Barry – 85 years old (1938) – Singer, songwriter (""Do Wah Diddy Diddy", "Da Doo Ron Ron", "Then He Kissed Me", "Be My Baby", "Chapel of Love", "River Deep – Mountain High", "Leader of the Pack", "Sugar, Sugar")
Marsha Mason – 81 years old (1942) – Actress ("Cinderella Liberty", "The Goodbye Girl", "Chapter Two", "Only When I Laugh")
Wayne Newton – 81 years old (1942) – Singer, entertainer, "Mr. Las Vegas"
Jonathan Lynn – 80 years old (1943) – Actor, director, writer ("Nuns on the Run", "My Cousin Vinny","The Fighting Temptations", TV's "Yes Minister", "Yes, Prime Minister")
Tony Orlando – 79 years old (1944) – Singer ("Candida", "Knock Three Times", "Tie a Yellow Ribbon Round the Ole Oak Tree")
Alec Baldwin – 65 years old (1958) – Actor (TV's "30 Rock", movies "Beetlejuice", "The Hunt for Red October", "To Rome With Love", "Glengarry Glen Ross", "The Cooler")
David Hyde Pierce – 64 years old (1959) – Actor (TV's "Frasier")
Eddie Murphy – 62 years old (1961) – Comedian, actor (TV's "Saturday Night Live", movies "48 Hour", "Beverly Hills Cop", "Doctor Doolittle", "Dreamgirls", "Coming to America", "Trading Places", "The Nutty Professor", "Shrek")
Sebastian Bach – 55 years old (1968) – Singer (Skid Row)
Jennie Garth – 51 years old (1972) – Actress (TV's "Beverly Hills 90210", "What I Like About You", Season 5 of "Dancing With the Stars")
Matthew Goode – 45 years old (1978) – Actor (TV's "The Good Wife", movies "The Imitation Game", "Watchmen", "Match Point")
Cobie Smulders – 41 years old (1982) – Actress (TV's "How I Met Your Mother", movies "The Avengers", "Captain America")
Leona Lewis – 38 years old (1985) – Singer (Won the UK version of TV's "XFactor")
Amanda Bynes – 37 years old (1986) – Actress ("Hairspray", "She's the Man", "What a Girl Wants", TV's "What I Like About You")
TODAY IS:
For additional information check out websites like: www.on-this-day.com, www.born-today.com, www.famousbirthdays.com, and www.daysoftheyear.com.