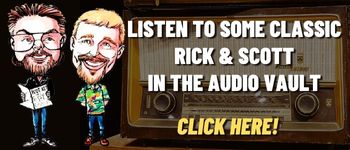 A quick look at Today in History, check out some Celebrity Birthdays, and find out what Days of the Year to celebrate.
TODAY IN HISTORY:
1789 – On the balcony of Federal Hall on Wall Street in New York, NY, George Washington took the oath of office to become the first elected U.S. President.
1803 – The U.S. purchased the Louisiana Territory from France for $15 million.
1812 – Louisiana was admitted as the 18th U.S. state.
1824 – Congress appropriated $10,000 to survey a road between Detroit, MI and Chicago, IL. That road was Territorial Road or the Great Sauk Trail. Today it is US-12.
1889 – George Washington's inauguration became the first U.S. National holiday.
1900 – Hawaii was organized as an official U.S. territory.
1925 – Governor Alexander Groesbeck required a 5 day waiting period for weddings in Michigan.
1927 – Douglas Fairbanks and Mary Pickford became the first celebrities to leave their footprints in concrete at Grauman's Chinese Theater in Hollywood, CA.
1938 – Happy Rabbit appeared in the cartoon "Porky's Hare Hunt." This rabbit would later evolve into Bugs Bunny.
1939 – Franklin D. Roosevelt became the first President to appear on television during the World Fair's opening ceremonies broadcast.
1939 – The first railroad car equipped with fluorescent lights was put into service. The train car was known as the "General Pershing Zephyr."
1939 – Lou Gehrig played his last game with the New York Yankees.
1940 – Belle Martell was licensed in California by state boxing officials. She was the first American woman, prizefight referee.
1945 – Arthur Godfrey began his CBS radio morning show "Arthur Godfrey Time." It ran until this day in 1972.
1947 – The name of Boulder Dam, in Nevada, was changed back to Hoover Dam.
1952 – Mr. Potato Head became the first toy to be advertised on network television.
1964 – The FCC ruled that all TV receivers should be equipped to receive both VHF and UHF channels.
1967 – Muhammad Ali refused induction into the U.S. Army and was stripped of his heavyweight boxing title. He sited religious grounds for his refusal.
1973 – President Richard Nixon announced resignation of H.R. Haldeman, John Ehrlichman, and other top aides.
1977 – At the Pontiac Silverdome, in Pontiac, MI, Led Zeppelin played a show to an audience of 77,229. The event set a new record for attendance at a single-act concert.
1983 – The song "Beat It", by Michael Jackson, hit number-one on the Billboard Hot 100. It stayed in that spot for three weeks.
1984 – President Ronald Reagan signed cultural and scientific agreements with China. He also signed a tax accord that would make it easier for American companies to operate in China.
1988 – Pink Floyd's "Dark Side of the Moon" fell out of the Billboard 200 chart for the first time in 725 weeks.
1992 – Madonna's bustier was one of the items stolen from Frederick's of Hollywood during the rioting and looting that followed the Rodney King verdict. The store offered a $1,000 reward for its return.
1993 – CERN put the World Wide Web software in the public domain.
1993 – Monica Seles was stabbed in the back during a tennis match in Hamburg, Germany. The man, Gunter Parche, called himself a fan of second-ranked Steffi Graf. He was convicted of causing grievous bodily harm and received a suspended sentence.
1997 – Ellen DeGeneres came out of the closet on a widely publicized episode of her ABC television sitcom, "Ellen". Melissa Etheridge and kd lang were guests on the show.
1997 – Two-time heavyweight champion Riddick Bowe retired from boxing.
1998 – United and Delta airlines announced their alliance that would give them control of 1/3 of all U.S. passenger seats.
1998 – Federal regulators fined a contractor $2.25 million for improper handling of oxygen canisters on ValuJet that crashed in the Florida Everglades in 1996.
2001 – The DEA called on the makers of painkillers to curb the distribution of OxyContin, a drug blamed for more than 100 fatal overdoses.
2001 – Government intern Chandra Levy was last seen in Washington, DC. Her remains were not found until May 22nd, 2002. California Congressman Gary Condit was questioned in the case because of his relationship with Levy.
2002 – The SpiderMan soundtrack, featuring "Hero" by Chad Kroeger and Josey Scott, hit stores.
2004 – The television news program "60 Minutes" aired graphic photos, taken in late 2003, of American soldiers smiling as they abused Iraqis in the Abu Ghraib prison.
2004 – Former NBA star Jayson Williams was found not guilty of the three most serious charges in the shooting death of a chauffeur at his mansion.
2004 – Michael Jackson pleaded not guilty to a 10 count indictment including charges of child imprisonment, performing lewd acts on a child under 14 years of age and administering intoxicating agents to a minor.
2009 – Chrysler filed for Chapter 11 bankruptcy.
2012 – One World Trade Center became the tallest structure in New York, NY, when it surpassed the height of the Empire State Building.
2015 – NASA's Messenger spacecraft crashed into the surface of Mercury. The space probe sent back more than 270,000 pictures to earth.
BIRTHDAYS:
Burt Young – 83 years old (1940) – Actor (the "Rocky" series)
Don Schollander – 77 years old (1946) – Olympic swimmer
Perry King – 75 years old (1948) – Actor (TV's "Riptide", "Almost Home", "Melrose Place")
Wayne Kramer – 75 years old (1948) – Guitarist (MC5)
Merril Osmond – 70 years old (1953) – Singer (The Osmonds)
Jane Campion – 69 years old (1954) – Director ("The Piano")
Lars von Trier – 67 years old (1956) – Director ("Breaking the Waves", "Dancer in the Dark", "Melancholia")
Paul Gross – 64 years old (1959) – Actor (TV's "Due South", movie "Passchendaele")
Isiah Thomas – 62 years old (1961) – Basketball player (Detroit Pistons 1981-1994)
Adrian Pasdar – 58 years old (1965) – Actor ("Heroes", "Profit", "Near Dark", "Carlito's Way", "Mysterious Ways")
J.R. Richards – 56 years old (1967) – Singer (Dishwalla)
Jeff Timmons – 50 years old (1973) – Singer (98 Degrees)
Johnny Galecki – 48 years old (1975) – Actor (TV's "The Big Bang Theory", "Roseanne", movie "National Lampoon's Christmas Vacation")
Kunal Nayyar – 42 years old (1981) – Actor (TV's "The Big Bang Theory")
Kirsten Dunst – 41 years old (1982) – Actress ("Spider-Man", "Bachelorette", "Melancholia", "Upside Down", "Elizabethtown", "Get Over It", "The Virgin Suicides", "Little Women", "Interview With the Vampire: The Vampire Chronicles", TV's "Fargo")
Dianna Agron – 37 years old (1986) – Actress (TV's "Glee")
TODAY IS:
National Adopt a Shelter Pet Day
National Hairstylist Appreciation Day
For additional information check out websites like: www.on-this-day.com, www.born-today.com, www.famousbirthdays.com, www.daysoftheyear.com, and www.nationaldaycalendar.com.