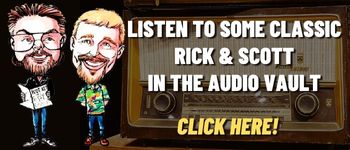 A quick look at Today in History, check out some Celebrity Birthdays, and find out what Days of the Year to celebrate.
TODAY IN HISTORY:
1614 – American Indian Pocahontas married English colonist John Rolfe in Virginia.
1621 – The Mayflower sailed from Plymouth, MA, on a return trip to England.
1778 – Daniel Boone was taken to Detroit as a British prisoner. Native Americans took him south later and he escaped.
1792 – President George Washington cast the first Presidential veto. The measure was for apportioning representatives among the states.
1806 – Isaac Quintard patented the cider mill.
1838 – Grand Rapids, MI was incorporated as a village by a state legislative act.
1858 – Near midnight, the city of Grand Rapids, MI's only bridge, at Bridge Street, was destroyed by a wall of flames. The bridge was replaced immediately.
1887 – Anne Sullivan taught Helen Keller the meaning of the word "water" as spelled out in the manual alphabet.
1892 – Walter H. Coe patented gold leaf in rolls.
1892 – In New York, NY, the Ithaca Daily Journal published an ad introducing a new 10 cent Ice Cream Specialty called a Cherry Sunday.
1923 – Firestone Tire and Rubber Company began the first regular production of balloon tires.
1933 – The first operation to remove a lung was performed at Barnes Hospital in St. Louis, MO.
1949 – "Fireside Theater" debuted on television.
1949 – A fire in a hospital in Effingham, IL, killed 77 people and led to nationwide fire code improvements in the U.S.
1951 – Americans Julius and Ethel Rosenberg were sentenced to death for committing espionage for the Soviet Union.
1961 – Barbra Streisand made her network TV debut singing "A Sleepin' Bee" and "When the Sun Comes Out" on "The Tonight Show".
1963 – Edward Craven Walker created the Lava lamp.
1984 – Kareem Abdul-Jabbar, of the Los Angeles Lakers, became the all-time NBA regular season scoring leader when he broke Wilt Chamberlain's record of 31,419 career points.
1987 – FOX Broadcasting Company launched the TV shows "Married….With Children" and "The Tracey Ullman Show". The two shows were the beginning of the FOX lineup.
1991 – An ASA EMB 120 crashed in Brunswick, GA, killing all 23 aboard, including Senator John Tower and Astronaut Sonny Carter.
1993 – Construction began on the Rock and Roll Hall of Fame in Cleveland, OH.
1994 – Nirvana guitarist and frontman Kurt Cobain committed suicide.
1997 – "The Crocodile Hunter",  a wildlife documentary television series hosted by Steve Irwin and his wife, Terri, premiered on Animal Planet.
1999 – In Laramie, WY, Russell Henderson pleaded guilty to kidnapping and felony murder in the death of Matthew Shepard.
2002 – The movie "Van Wilder", starring Ryan Reynolds, premiered in theaters.
2002 – Oprah Winfrey ended Oprah's Book Club saying "It has become harder and harder to find books on a monthly basis that I feel absolutely compelled to share."
2006 – Katie Couric confirmed that she was leaving NBC's "Today Show" to anchor "The CBS Evening News".
2010 – Twenty-nine coal miners were killed in an explosion at the Upper Big Branch Mine in West Virginia.
BIRTHDAYS:
Roger Corman – 97 years old (1926) – Director ("The Little Shop of Horrors", "The Masque of the Red Death", "The Raven", "Death Race 2000", "The Wild Angels", "Rock and Roll High School", "The Children of the Corn"). Born in Detroit, MI.
Michael Moriarty – 82 years old (1941) – Actor ("Windmills of the Gods", "Bang the Drum Slowly", "Who'll Stop the Rain", "Q: The Winged Serpent", "The Stuff", "Pale Rider", "Troll", "Courage Under Fire", "Shiloh"). Born in Detroit, MI.
Allan Clarke – 81 years old (1942) – Singer (The Hollies)
Maxwell Gail – 80 years old (1943) – Actor (Played Detective Stan "Wojo" Wojciehowicz on TV's "Barney Miller"). Born in Detroit, MI.
Jane Asher – 77 years old (1946) – Actress ("Alfie")
Agnetha Faltskog – 73 years old (1950) – Singer (ABBA)
Christopher "Kid" Reid – 59 years old (1964) – Ex Kid 'n Play rapper, TV host, actor (TV's "Your Big Break", "It's Showtime at the Apollo", movies "House Party 13", "Class Act")
Mike McCready – 57 years old (1966) – Guitarist (Pearl Jam)
Paula Cole – 55 years old (1968) – Singer ("Where Have All the Cowboys Gone?")
Krista Allen – 52 years old (1971) – Actress (TV's "What About Brian", "Baywatch", "Days of Our Lives", movie "Final Destination")
Pharrell Williams – 50 years old (1973) – Rapper, TV judge ("Happy", TV's "The Voice")
Sterling K. Brown – 47 years old (1976) – Actor (TV's "The People vs. O.J. Simpson: American Crime Story" miniseries, "This Is Us. Previously", "Army Wives")
TODAY IS:
Childhelp National Day of Hope
National Raisin and Spice Bar Day
For additional information check out websites like: www.on-this-day.com, www.born-today.com, www.famousbirthdays.com, www.daysoftheyear.com, and www.nationaldaycalendar.com.