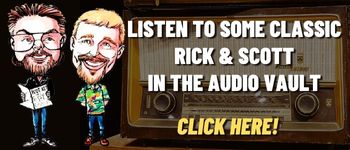 A quick look at Today in History, check out some Celebrity Birthdays, and find out what Days of the Year to celebrate.
TODAY IN HISTORY:
1774 – Oxygen was isolated from air by a chemist named Carl Wilhelm and scientist Joseph Priestly.
1790 – The first U.S. census was completed. The United States had a total population of 3,929,214 recorded. The areas included in the census were the present states of Connecticut, Delaware, Georgia, Kentucky, Maine, Maryland, Massachusetts, New Hampshire, New Jersey, New York, Pennsylvania, Rhode Island, North Carolina, South Carolina, Tennessee, Vermont and Virginia
1817 – The weekly Detroit Gazette, Michigan's first successful newspaper, began a 13 year run
1863 – Detroit, MI launched horse-drawn streetcars. It was the first public transportation for the city.
1873 – Andrew S. Hallidie successfully tested a cable car. The design was done for the city of San Francisco, CA.
1876 – Colorado became the 38th state to join the United States.
1893 – Henry Perky and William Ford were awarded the patent for shredded wheat.
1907 – The U.S. Army established an aeronautical division. It later became known as the U.S. Air Force.
1911 – Harriet Quimby of Kinderhook Township, MI, became the first licensed female pilot in the United States.
1914 – Germany declared war on Russia at the beginning of World War I.
1941 – The first Jeep was produced. The little truck, made by the Willys Company, proved so valuable in World War II that General Dwight Eisenhower said the U.S. could not have achieved victory without it.
1956 – The Social Security Act was amended to provide benefits to disabled workers aged 50-64 and disabled adult children.
1957 – The North American Air Defense Command (NORAD) was created by the United States and Canada.
1960 – The world started "Twistin'" when Chubby Checker released his song "The Twist".
1962 – Spider-Man was introduced in Marvel Comics issue #15.
1971 – TV's "The Sonny and Cher Comedy Hour" debuted on CBS.
1973 – The movie "American Graffiti" opened. It was directed by George Lucas.
1978 – Pete Rose, of the Cincinnati Reds, ended his streak of hitting in 44 consecutive games.
1980 – The movie channel Cinemax launched on cable systems.
1981 – MTV made its debut at 12:01 am. The very first video to be shown was "Video Killed the Radio Star" by the Buggles. See video of the beginning of MTV.
1987 – Mike Tyson beat Tony Tucker to become the undisputed world heavyweight champion.
1988 – Martin Scorsese's film "The Last Temptation of Christ" opened in theaters.
1993 – The Great Mississippi and Missouri Rivers Flood of 1993 came to a peak.
1993 – Reggie Jackson was admitted into the Baseball Hall of Fame in Cooperstown, NY.
1994 – Michael Jackson and Lisa Marie Presley announced that they had married 11 weeks earlier.
1995 – Westinghouse Electric Corporation purchased CBS for $5.4 billion.
1996 – MTV launched another channel known as MTV2.
1997 – The movie about a dog who played basketball, "Air Bud", premiered in theaters.
1998 – Sandra Crouch was ordained as pastor of her church. This was in spite of the ban on woman ministers by the Church of God in Christ.
2007 – The I-35-W bridge that stretched over the Mississippi River in Minneapolis collapsed during rush hour. 13 people were killed in the tragedy. This situation triggered a nationwide awareness of maintenance and age problems with America's roadway infrastructure.
BIRTHDAYS:
Robert Cray – 70 years old (1953) – Blues singer
Michael Penn – 65 years old (1958) – Singer ("No Myth")
Joe Elliot – 64 years old (1959) – Lead singer (Def Leppard)
Coolio – 60 years old (1963) – Singer, actor
Adam Duritz – 59 years old (1964) – Singer (Counting Crows)
Tempestt Bledsoe – 50 years old (1973) – Actress (Played Vanessa on TV's "The Cosby Show")
Ashley Angel – 42 years old (1981) – Singer, actor (O-Town)
Taylor Fry – 42 years old (1981) – Actress ("Die Hard", "North", "A Little Princess")
Elijah Kelley – 37 years old (1986) – Actor ("28 Days", "Take the Lead", "Hairspray", "Red Tails", "Lee Daniels' The Butler")
TODAY IS:
National Minority Donor Awareness Day
National Raspberry Cream Pie Day
For additional information check out websites like: www.on-this-day.com, www.born-today.com, www.famousbirthdays.com, www.daysoftheyear.com, and www.nationaldaycalendar.com.