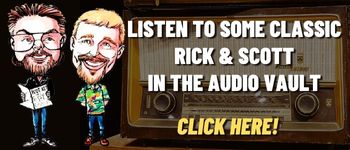 A quick look at Today in History, check out some Celebrity Birthdays, and find out what Days of the Year to celebrate.
TODAY IN HISTORY:
1846 – The American Flag was raised for the first time in Los Angeles, CA.
1889 – William Gray was granted a patent for the coin-operated telephone.
1912 – The first experimental radio license was issued to St. Joseph's College in Philadelphia, PA.
1918 – Women enlisted in the U.S. Marine Corps for the first time. Opha Mae Johnson was the first woman to enlist.
1931 – The first community hospital in the U.S. was dedicated in Elk City, OK.
1934 – Al Capp's comic strip "L'il Abner" made its debut in newspapers.
1942 – The "Soybean Car" was unveiled by Henry Ford. The plastic bodied car weighed about 1000 pounds less than a car made of steel.
1942 – Walt Disney's fifth full-length animated film, "Bambi", was released in theaters.
1959 – Ground was broken on the $320 million Verrazano Narrows Bridge in New York, NY.
1960 – A balloon satellite, "Echo I," allowed the first two-way telephone conversation by satellite to take place.
1961 – Berlin was divided by a barbed wire fence to halt the flight of refugees. Two days later work on the Berlin Wall began.
1969 – The Apollo 11 astronauts were released from a three-week quarantine to enjoy a ticker tape parade in New York, NY. That evening, at a state dinner in Los Angeles, CA, they were awarded the Presidential Medal of Freedom by President Richard Nixon.
1979 – The roof of the uncompleted Rosemont Horizon in Rosemont, IL, collapsed, killing five workers and injuring 16.
1982 – The movie "Fast Times at Ridgemont High" debuted in theaters.
1988 – The Palace of Auburn Hills opened.
1994 – A report indicated that aspirin not only helps reduce the risk of heart disease, but it also helps prevent colon cancer.
1997 – The animated series "South Park" made its debut on Comedy Central.
2016 – Swimmer Michael Phelps ended his career at the Rio Olympics as part of the winning 4×100 medley relay, his record 23rd gold medal.
2019 – Entertainment companies CBS and Viacom announced they would merge.
BIRTHDAYS:
Joycelyn Elders – 90 years old (1933) – U.S. Surgeon General (1993-1994)
Kevin Tighe – 79 years old (1944) – Actor (Played Roy DeSoto on TV's "Emergency," "Lost")
Gretchen Corbett – 76 years old (1947) – Actress ("Let's Scare Jessica to Death", Played Beth Davenport on TV's "The Rockford Files")
Danny Bonaduce – 64 years old (1959) – Actor, radio personality (TV's "The Partridge Family", "America's Deadliest Home Videos, "Breaking Bonaduce")
Dawnn Lewis – 62 years old (1961) – Actress (TV's "A Different World", "Hangin' With Mr. Cooper")
John Slattery – 61 years old (1962) – Actor (Played Roger Sterling on TV's "Mad Men")
Debi Mazar – 59 years old (1964) – Actress (TV's "Entourage," "L.A. Law")
Quinn Cummings – 56 years old (1967) – Actress (Played Annie Cooper on TV's "Family")
TODAY IS:
For additional information check out websites like: www.on-this-day.com, www.born-today.com, www.famousbirthdays.com, www.daysoftheyear.com, and www.nationaldaycalendar.com.