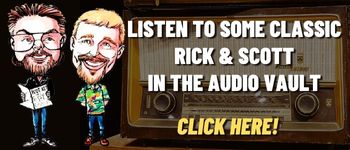 A quick look at Today in History, check out some Celebrity Birthdays, and find out what Days of the Year to celebrate.
TODAY IN HISTORY:
1847 – Postage stamps were used for the first time in Michigan. There were 5 and 10 cent stamps.
1848 – The dental chair was patented by M. Waldo Hanchett.
1877 – Thomas Edison wrote to the president of the Telegraph Company in Pittsburgh, PA. In the letter, Edison stated that the word, "hello" would be more appropriate of a greeting than "ahoy", when answering the telephone.
1905 – A last attempt at commercial river transportation began. An "all water" route to Chicago, IL was designed and two boats were built — the "Grand" and the "Rapids". The plan failed and in the fall of 1907 both boats were sold at auction.
1911 – Proctor & Gamble introduced Crisco.
1914 – A servant of architect Frank Lloyd Wright murdered seven people and set fire to the living quarters of Wright's Wisconsin home, Taliesin.
1914 – The Panama Canal was officially opened to commercial traffic.
1939 – The movie "The Wizard of Oz" premiered at Grauman's Chinese Theater in Hollywood, CA.
1945 – The Allies proclaimed V-J Day, a day after Japan agreed to surrender unconditionally.
1948 – The first nightly news broadcast premiered on CBS-TV with anchorman Douglas Edwards.
1949 – Grand Rapids, MI's first television station, WLAV Channel 7, began broadcasting with a 90 minute live show from the Midtown Theater.
1949 – In San Francisco, a stunt leap off the Golden Gate Bridge was performed for the first time.
1961 – Construction of the Berlin Wall was started by East German workers.
1965 – The Beatles played to nearly 60,000 fans at Shea Stadium in New York, NY. The event was later regarded as the birth of stadium rock.
1969 – The three day Woodstock Music and Art Fair began on Max Yasgur's farm in Bethel, NY. The crowd exceeded 400,000, including many who didn't buy tickets. Twenty-four bands participated.
1971 – President Richard Nixon announced a 90-day freeze on wages, rents and prices.
1977 – The Big Ear, a radio telescope operated by Ohio State University as part of the SETI project, received a radio signal from deep space. The eventis named the "Wow! signal" from the notation made by a volunteer on the project.
1977 – Elvis Presley spent the last full day of his life driving around Memphis on his motorcycle with girlfriend Ginger Alden. That evening, he sees his dentist, Dr. Lester Hofman, to have several cavities filled.
1994 – The U.S. Social Security Administration became an independent government agency. It had been a part of the Department of Health and Human Services agency.
1995 – We heard the song "The Macarena" for the first time.
2001 – Astronomers announced the discovery of the first solar system outside our own — two planets orbiting a star in the Big Dipper.
2006 – Paris Hilton made the Guinness Book of World Records — as the world's Most Overrated Person!
BIRTHDAYS:
Jim Dale – 87 years old (1935) – Actor (Narrated the "Harry Potter" audiobook series, "Pete's Dragon")
Pat Priest – 86 years old (1936) – Actress (Played Marilyn Munster on TV's "The Munsters", "Easy Come, Easy Go")
Stephen Breyer – 84 years old (1938) – Judge of the United States Court of Appeals for the First Circuit (1980-1994), Associate Justice of the Supreme Court of the United States (1994)
Pete York – 80 years old (1942) – Drummer (Spencer Davis Group)
Linda Ellerbee – 78 years old (1944) – Journalist
Jimmy Webb – 76 years old (1946) – Songwriter ("Up, Up and Away", "By the Time I Get to Phoenix", "Wichita Lineman", "Galveston", "The Worst That Could Happen", "All I Know", "MacArthur Park")
Tom Johnston – 74 years old (1948) – Guitarist, vocalist (Doobie Brothers) He sang lead on such Doobie Brothers hits as "Long Train Running" and "Listen to the Music".
Debra Messing – 54 years old (1968) – TV actress (TV's "Will and Grace", "Ned and Stacey", "The Starter Wife")
Anthony Anderson – 52 years old (1970) – Actor (TV's "Black-ish", "Law & Order", "Guys With Kids", "K-Ville", movies "Transformers", "Hustle and Flow", "King's Ransom", "Scary Movie" 3 & 4, "Kangaroo Jack", "Barbershop")
Ben Affleck – 50 years old (1972) – Actor ("Argo", "The Company Men", "He's Just Not that Into You", "Good Will Hunting", "Armageddon", "Shakespeare in Love", "Daredevil", "Gigli")
Natasha Henstridge – 48 years old (1974) – Actress ("Species" 1-3, "It Had to Be You", "Bounce", TV's "She Spies")
Quinton Aaron – 38 years old (1984) – Actor ("The Blind Side")
Emily Kinney – 37 years old (1985) – Actress (TV's "The Walking Dead")
Joe Jonas – 33 years old (1989) – Singer (The Jonas Brothers, DNCE)
Jennifer Lawrence – 32 years old (1990) – Actress (TV's "The Bill Engvall Show," movies "Hunger Games", "Silver Linings Playbook", "Winter's Bone", "Joy", "American Hustle", "X:Men")
TODAY IS:
National Lemon Meringue Pie Day
For additional information check out websites like: www.on-this-day.com, www.born-today.com, www.famousbirthdays.com, www.daysoftheyear.com, and www.nationaldaycalendar.com.