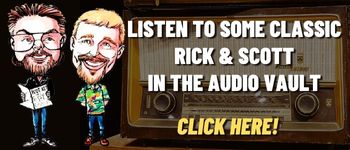 A quick look at Today in History, check out some Celebrity Birthdays, and find out what Days of the Year to celebrate.
TODAY IN HISTORY:
1587 – Virginia Dare became the first child to be born on American soil to English parents.
1868 – French astronomer Pierre Janssen discovered helium.
1894 – Congress established the Bureau of Immigration.
1916 – Abraham Lincoln's birthplace, Hodgenville, KY, was made into a national shrine.
1920 – Tennessee ratified the 19th Amendment to the U.S. Constitution, guaranteeing women the right to vote.
1933 – Baby Face Nelson robbed his first bank — in Grand Haven, MI.
1937 – The first FM radio construction permit was issued in Boston, MA. The station went on the air two years later.
1966 – The first pictures of earth taken from moon orbit were sent back to the U.S.
1969 – Jimi Hendrix performed his rendition of "The Star Spangled Banner" and brought Woodstock to a close.
1977 – Funeral services for Elvis Presley were held at Graceland in Memphis, TN. There were 150 mourners inside and 75,000 outside. Eighteen white limousines and a white hearse traveled to the mausoleum where he was laid to rest. His body has since been moved back to Graceland next to his mother's grave.
1982 – The volume on the New York Stock Exchange topped the 100-million level for the first time (132.69 million shares traded).
1982 – The longest baseball game played at Wrigley Field, in Chicago, IL. The game went 21 innings before the Los Angeles Dodgers defeated the Cubs 2-1.
1992 – Larry Bird, after 13 years with the Boston Celtics, announced his retirement.
1997 – Beth Ann Hogan became the first coed in the Virginia Military Institute's 158-year history.
1997 – Patrick Swayze received a star on the Hollywood Walk of Fame.
2004 – Donald Trump unveiled his board game (TRUMP the Game) where players bid on real estate, buy big ticket items and make billion-dollar business deals.
2020 – The new Microsoft Flight Simulator was launched
BIRTHDAYS:
Rosalynn Carter – 95 years old (1927) – First Lady 1977-1981 (wife of the 39th President of the United States, Jimmy Carter)
Roman Polanski – 89 years old (1933) – Director, screenwriter, actor, producer ("The Pianist", "Rosemary's Baby", "Chinatown", "Tess")
Robert Redford – 86 years old (1936) – Actor, director, producer, Sundance Film Festival founder ("Ordinary People", "The Sting", "Butch Cassidy and the Sundance Kid", "A River Runs Through It", "The Company You Keep", "The Horse Whisperer", "Quiz Show")
Martin Mull – 79 years old (1943) – Actor (TV's "Mary Hartman Mary Hartman", "Fernwood 2 Nite", "Sabrina the Teenage Witch", "Roseanne")
Dennis Elliot – 72 years old (1950) – Drummer (Foreigner)
Denis Leary – 65 years old (1957) – Actor, comedian ("A Bug's Life", "Ice Age", "The Thomas Crown Affair", "Wag the Dog", TV's "Rescue Me")
Ron Strykert – 65 years old (1957) – Guitarist, vocalist (Men at Work)
Madeleine Stowe – 64 years old (1958) – Actress ("Bad Girls", "The General's Daughter", "We Were Soldiers")
Edward Norton – 53 years old (1969) – Actor ("American History X", "Primal Fear", "Birdman", "The Grand Budapest Hotel", "Fight Club", "The People Versus Larry Flint")
Christian Slater – 53 years old (1969) – Actor ("Pump Up the Volume", "True Romance", TV's "The Forgotten", "My Own Worst Enemy")
Malcolm-Jamal Warner – 52 years old (1970) – Actor, director (TV's "The Cosby Show", "Malcolm and Eddie")
Andy Samberg – 44 years old (1978) – Actor ("I Love You, Man", "Hot Rod", TV's "Saturday Night Live", "Brooklyn Nine-Nine")
Mika Boorem – 35 years old (1987) – Actress ("Smile", "Sleepover", "Blue Crush", TV's "Dawson's Creek")
Frances Bean Cobain – 30 years old (1992) – Model, daughter of Kurt Cobain and Courtney Love
Maia Mitchell – 29 years old (1993) – Actress (Played Brittany Flune in TV's "Mortified", "Trapped" "The Fosters", movies "Teen Beach Movie", "Teen Beach 2")
TODAY IS:
National Mail Order Catalog Day
For additional information check out websites like: www.on-this-day.com, www.born-today.com, www.famousbirthdays.com, www.daysoftheyear.com, and www.nationaldaycalendar.com.