"Random Thoughts" for Tuesday, August 18th, 2020
I'm back! It's time to get caught back up. Let's go with today's "Random Thoughts"…
MY SISTER'S MEMORIAL SERVICE.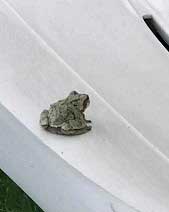 As many of you know, my sister Debborah passed away back in January.
Due to the coronavirus, we had to hold off on having her Memorial Service.
The original plan was to have it at my parents' church in Newaygo, but the church remains closed due to COVID-19, so instead we held a Celebration of Life service at my parents' house last Saturday.
Thanks to all who attended or sent nice notes.
My sister loved animals. It was very interesting that just as the service began, a little frog jumped up on an empty chair, and remained there through the entire service.
You can read more about my sister here, in the tribute I put together after her death.
THANKSGIVING DINNER FLAVORED CANDY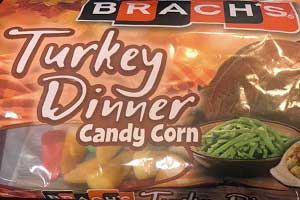 It's hard to believe it's almost September. Before we know it we will be celebrating Thanksgiving.
Between now and November 26th, you can enjoy the flavors of a Thanksgiving dinner in candy.
Believe it or not, Brach's has released Thanksgiving Dinner flavored Candy Corn.
Flavors include Green Beans, Roasted Turkey, Cranberry Sauce, Ginger Glazed Carrot, Sweet Potato Pie & Stuffing.
The candy is available at Walgreen's. I'm going to try to find a bag and give it a try. Most people who have tried it, haven't really cared for the flavors. I'm not sure about Green Bean flavored Candy Corn, but we will see.
You can read more about the different varieties of Candy Corn, and even find recipes to cook with it here.
RENTALS AT STATE PARKS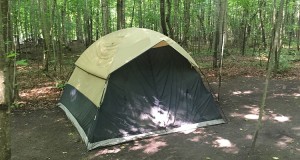 From time to time I'll find different programs available to us that most people don't even know exist.
That is the case with rentals at our state parks here in MIchigan.
Did you know that the Michigan Department of Natural Resources, and many of its business partners, offer equipment rentals and access to some unique outdoor activities in many of Michigan's state parks, recreation areas, trails, and waterways?
For example, if you are a camper you can rent premium outdoor gear and get it delivered right to your door. Plus, 10% of your rentals goes back to support Michigan state parks.
This would be a great way to test out a new outdoor activity, to make sure you like it, before going out and buying things like kayaks, canoes, paddleboards, and camping equipment.
Read more about this great program here.
THAT WAS A HOT ONE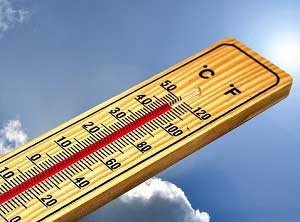 Death Valley in Southern California is known as the hottest place on earth. At 3:41 p.m. on Sunday, it lived up to that reputation. The thermometer reached 130 degrees Fahrenheit, according to the NOAA Weather Prediction center.
If that reading is verified by climate scientists — a process that could take months, it would be the highest temperature ever reliably recorded on earth.
But remember, it's a dry heat! Yeah, so is an oven!
DO WE REALLY NEED A BLACK AND WHITE VERSION OF EVERYTHING NOW?
It appears that we now have to have alternate versions of everything, to make sure every ethnic background is covered, so that we don't  hurt anyone's feelings.
In one of the latest remakes from Hollywood, Will Smith and Kevin Hart are teaming up for a remake of "Planes, Trains & Automobiles".
The original, written and directed by John Hughes, starred Steve Martin and John Candy as an odd couple who were forced to become traveling partners as they tried to get home for Thanksgiving.
"Planes, Trains & Automobiles" is a great movie. I'd rather we didn't have a remake of this, regardless of who might be starring in it.
WHAT'S IT CALLED?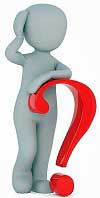 There are many things that we use, or see, every day that we have no idea what they are called. Most of those things actually have names, although we have never learned those names.
When we go to a shoe store, they put our foot on that little metal device to find out our shoe size. Do you know what that thing is called?
I'll have the answer below at the end of this blog…
TODAY IS…
Today is Bad Poetry Day.
"There once was a man from Nantucket…"
A LOOK BACK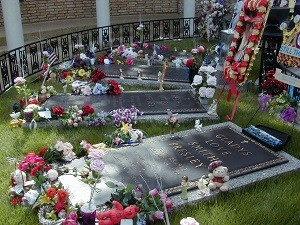 On this date in 1977, Funeral services for Elvis Presley were held at Graceland in Memphis, TN. There were 150 mourners inside and 75,000 outside. Eighteen white limousines and a white hearse traveled to the mausoleum where he was laid to rest. His body has since been moved back to Graceland next to his mother's grave.
Have you ever been to Graceland? I was there back in 2007.
Find out what else has happened on August 18th.
WRAPPING UP
I hope you have a TERRIFIC Tuesday! I will be on the air this afternoon — local and live — from 3-7 pm on 98.7 WFGR! Please join me!
The answer to the question above: The metal device used to measure our feet at the shoe store is called a Bannock device.
If you have any comments on the above stories, please leave your remarks below…