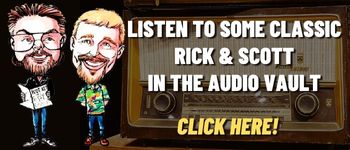 A quick look at Today in History, check out some Celebrity Birthdays, and find out what Days of the Year to celebrate.
TODAY IN HISTORY:
1848 – The New York Herald reported of the discovery of gold in California.
1856 – A patent for the process of condensing milk by vacuum was awarded to Gail Borden.
1909 – The first automobile race was held at the Indianapolis Motor Speedway in Indiana.
1934 – The first All-American Soap Box Derby was held in Dayton, OH. The winner was Robert Turner, who made his car from wood recycled from a saloon bar.
1940 – The first flight of the B-25 Mitchell medium bomber.
1940 – The newly formed Civil Aeronautics Administration awarded honorary license #1 to Orville Wright.
1960 – The Soviet Union launched Sputnik with the dogs Belka and Strekla on board, along with 40 mice, two rats and a variety of plants.
1964 – The Beatles arrived in the United States to kick off their North American tour that kicked off at Cow Palace in San Francisco.
1964 – The first geostationary communication satellite, Syncom 3, was launched.
1972 – NBC-TV presented "The Midnight Special" for the first time. John Denver was the first host.
1978 – The city of Lowell, MI was hit by a violent storm. The Lowell Showboat was overturned and the steeple was torn off the United Methodist Church.
1999 – Lorne Michaels received a star on the Hollywood Walk of Fame.
2003 – The TV reality show "Newlyweds: Nick and Jessica", starring then husband and wife Nick Lachey and Jessica Simpson, premiered on MTV.
2004 – Regis Philbin goes into The Guinness Book of World Records for logging the most hours on television — a total of 15,188 hours. The previous record was held by Hugh Downs.
2004 – Google Inc. stock began selling on NASDAQ. The initial price was set at $85. It ended the day at $100.34 with more than 22 million shares traded.
2005 – The movie, "The 40 Year Old Virgin", starring Steve Carell, debuted in theaters.
2010 – Operation Iraqi Freedom ended, with the last of the U.S. Brigade combat teams crossing the border to Kuwait.
BIRTHDAYS:
Debra Paget – 89 years old (1933) – Actress ("The Ten Commandments", "Love Me Tender")
Diana Muldaur – 84 years old (1938) – Actress (Played Rosalind Shays on TV's "L.A. Law", "Star Trek: The Next Generation")
Jill St. John – 82 years old (1940) – Actress ("Diamonds Are Forever", "The Lost World", TV's "Hart to Hart")
Ian Gillan – 77 years old (1945) – Singer (Deep Purple)
Charles Bolden – 76 years old (1946) – Astronaut (former Administrator of NASA)
Bill (William Jefferson) Clinton – 76 years old (1946) – 42nd President of the United States (1993-2001)
Gerald McRaney – 75 years old (1947) – TV actor (TV's "Simon and Simon", "Major Dad", "Promised Land", "Deadwood")
Jim Carter – 74 years old (1948) – Actor (TV's "Downton Abbey")
Tipper Gore – 74 years old (1948) – Wife of Al Gore (Attempted to clean up lyrics with "Parental Advisory" stickers on records)
John Deacon – 71 years old (1951) – Bass Guitarist (Queen)
Jonathan Frakes – 70 years old (1952) – Actor-director (TV's "Star Trek: The Next Generation")
Peter Gallagher – 67 years old (1955) – Actor ("Sex, Lies and Videotape", "The Player", TV's "The OC", "Law & Order: Special Victims Unit")
Adam Arkin – 66 years old (1956) – Actor ("Hitch", "Halloween H20: 20 Years Later", TV's "Chicago Hope", "Knot's Landing")
Eric Lutes – 60 years old (1962) – Actor (Played Del Cassidy on TV's "Caroline in the City")
John Stamos – 59 years old (1963) – Actor (TV's "Full House")
Kevin Dillon – 57 years old (1965) – Actor (TV's "Entourage", Portrayed drummer John Densmore in "The Doors")
Kyra Sedgwick – 57 years old (1965) – Actress ("Singles", "Something to Talk About", "The Woodsman", TV's "The Closer")
Lee Ann Womack – 56 years old (1966) – Country singer
Tabitha Soren – 55 years old (1967) – Former MTV newscaster
Matthew Perry – 53 years old (1969) – Actor (TV's "Friends", movies "Mr. Sunshine", "Go On", "The Odd Couple" "Fools Rush In")
Tracie Thoms – 47 years old (1975) – Actress ("The Devil Wears Prada", "Rent", TV's "Cold Case")
Erika Christensen – 40 years old (1982) – Actress (Played Julia Braverman-Graham on TV's "Parenthood")
TODAY IS:
For additional information check out websites like: www.on-this-day.com, www.born-today.com, www.famousbirthdays.com, www.daysoftheyear.com, and www.nationaldaycalendar.com.