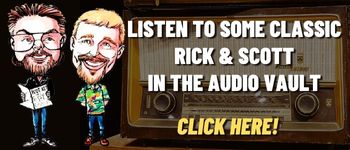 A quick look at Today in History, check out some Celebrity Birthdays, and find out what Days of the Year to celebrate.
TODAY IN HISTORY:
1864 – The International Red Cross was founded in Geneva, Switzerland.
1865 – William Sheppard was awarded the patent for liquid soap.
1902 – The Cadillac Motor Company was founded.
1902 – President Theodore Roosevelt became the first President of the United States to ride in an automobile, in Hartford, CT.
1906 – The Victor Talking Machine Company, of Camden, NJ, began to manufacture the Victrola. It sold for $200.
1911 – It was announced that Leonardo da Vinci's "Mona Lisa" had been stolen from the Louvre Museum in Paris. The painting reappeared in Italy two years later.
1919 – The Grand Rapids Aero Club was founded in Grand Rapids, MI, to develop aviation and build an aerodrome in the city.
1932 – The BBC (British Broadcasting Corporation) began its first television broadcast in England.
1973 – Henry Kissinger was named Secretary of State by President Richard Nixon. Kissinger won the Nobel Peace Prize the same year.
1984 – The last Volkswagen Rabbit rolled off the assembly line in New Stanton, PA.
1989 – Nolan Ryan struck out Rickey Henderson to become the first Major League Baseball pitcher to record 5,000 strikeouts.
2003 – Alabama Chief Justice Roy Moore was suspended after refusing to comply with a federal court order to remove a rock inscribed with the "Ten Commandments" from the lobby of the Alabama Supreme Court building.
2004 – In Oslo, Norway, a version of Edvard Munch's painting "The Scream" and his work "Madonna" were stolen from the Munch Museum.
2007 – The Texas Rangers defeated the Baltimore Orioles 30-3, the most runs scored by a team in modern Major League Baseball history. The combined run total is also a Major League record.
2015 – Giant panda Mei Xiang gave birth to twin cubs at the Smithsonian National Zoo in Washington, D.C.
2018 – Forbes says George Clooney made more money in a single year ($239 million) than any actor ever due to sale of his alcohol company.
2021 – Detroit Tiger Miguel Cabrera hit his 500th home run.
BIRTHDAYS:
Morton Dean – 88 years old (1935) – Broadcast journalist
Steve Kroft – 78 years old (1945) – Broadcast journalist ("60 Minutes")
Vernon Reid – 65 years old (1958) – Songwriter, guitarist (Living Colour)
Roland Orzabal – 62 years old (1961) – Songwriter, vocalist (Tears For Fears)
Debbi Peterson – 62 years old (1961) – Singer, drummer (The Bangles)
Tori Amos – 60 years old (1963) – Singer
James DeBarge – 60 years old (1963) – Singer (DeBarge). Born in Detroit, MI.
Adewale Akinnuoye-Agbaje – 56 years old (1967) – Actor ("Lost," "Oz", "Game of Thrones", movies "Suicide Squad", "G.I. Joe: The Rise of Cobra", "Get Rich or Die Trying")
Ty Burrell – 56 years old (1967) – Actor (TV's "Modern Family", movies "The Incredible Hulk", "Black Hawk Down")
Giada De Laurentiis – 53 years old (1970) – Food Network chef (TV's "Giada at Home")
Richard Armitage – 52 years old (1971) – Actor ("The Hobbit" trilogy, "Alice Through the Looking Glass", "Captain America: The First Avenger")
Howie Dorough – 50 years old (1973) – Singer, actor (Backstreet Boys)
Kristen Wiig – 50 years old (1973) – Actress, comedian (TV's "Saturday Night Live", movies "Bridesmaids", "Ghostbusters", "Anchorman 2", "The Secret Life of Walter Mitty", "Date Night")
James Corden – 45 years old (1978) – Actor, writer, producer, comedian (Host of TV's "The Late Late Show with James Corden")
TODAY IS:
International Day Commemorating the Victims Acts of Violence Based on Religious Belief
National Surgical Oncologist Day
National Take Your Cat to the Vet Day
For additional information check out websites like: www.on-this-day.com, www.born-today.com, www.famousbirthdays.com, www.daysoftheyear.com, and www.nationaldaycalendar.com.