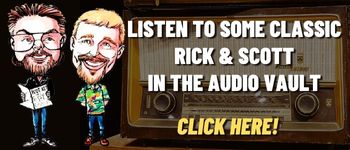 A quick look at Today in History, check out some Celebrity Birthdays, and find out what Days of the Year to celebrate.
TODAY IN HISTORY:
1803 – Lewis and Clark started their expedition to the west from Pittsburgh, PA.
1809 – Michigan's first newspaper was printed. "The Michigan Essay" was printed in Detroit, MI. There was only 1 issue ever printed.
1887 – Thomas Edison patented the kinetoscope — the first movie projector.
1914 – Bloomingdale, MI had 9.78″ of rain in 24 hours, breaking the state's rainfall total.
1920 – The first news program to be broadcast on radio was aired. The station was 8MK in Detroit, MI.
1920 – John Lloyd Wright was issued a patent for "Toy-Cabin Construction," which are now called "Lincoln Logs".
1964 – California officially became the most populated state in America.
1965 – The Department of Housing and Urban Development was created by the U.S. House of Representatives and the Senate.
1974 – TV's "The Partridge Family" ended its original run on ABC.
1985 – The "Night Stalker" killer, Richard Ramirez, was captured in Los Angeles, CA.
1991 – In a "Solidarity Day" protest hundreds of thousands of union members marched in Washington, DC.
1997 – Princess Diana, Princess of Wales, her companion Dodi Fayed, and driver Henri Paul died in a car crash in Paris. Princess Di was 36. (Do you remember where you were when you heard the news?)
1998 – "Titanic" became the first movie in North America to earn more than $600 million.
2004 – The TV show "Dog the Bounty Hunter" premiered on A&E. The reality show  chronicled Duane "Dog" Chapman's experiences as a bounty hunter.
2005 – Martha Stewart was permitted to remove the electronic ankle bracelet that had been monitoring her every move under the terms of her five-month house arrest.
BIRTHDAYS:
Van Morrison – 77 years old (1945) – Musician
Itzhak Perlman – 77 years old (1945) – Violinist, conductor,
Rudolph Schenker – 74 years old (1948) – Guitarist (Scorpions)
Richard Gere – 73 years old (1949) – Actor ("An Officer and a Gentleman", "Pretty Woman", "Chicago", "Primal Fear", "American Gigolo")
Gina Schock – 65 years old (1957) – Drummer (The Go-Go's)
Glenn Tilbrook – 65 years old (1957) – Singer, guitarist (Squeeze)
Tony DeFranco – 63 years old (1959) – Singer (The DeFranco Family)
Rachel Dennison – 63 years old (1959) – Actress (TV's "9 to 5")
Jeff Russo – 53 years old (1969) – Guitarist, vocalist (Tonic)
Debbie Gibson – 52 years old (1970) – Singer, Actor
Chris Tucker – 51 years old (1971) – Actor, comedian ("Rush Hour" 1-3, "Silver Linings Playbook", "Money Talks", "Dead Presidents", "Friday")
Sara Ramirez – 47 years old (1975) – Actress (TV's "Grey's Anatomy")
TODAY IS:
International Overdose Awareness Day
National Diatomaceous Earth Day
For additional information check out websites like: www.on-this-day.com, www.born-today.com, www.famousbirthdays.com, www.daysoftheyear.com, and www.nationaldaycalendar.com.