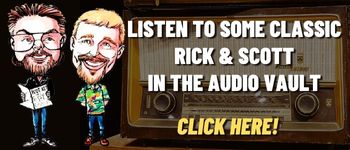 A quick look at Today in History, check out some Celebrity Birthdays, and find out what Days of the Year to celebrate.
TODAY IN HISTORY:
1620 – The Mayflower departed from Southampton, England on its first attempt to reach North America.
1833 – The village of Chicago, IL was incorporated. The population at the time was approximately 250.
1861 – In order to help pay for the war effort, the U.S. Federal government levied its first income tax. The tax was 3% of all incomes over $800. It was rescinded in 1872.
1882 – The Standard Oil Company of New Jersey was established.
1884 – The cornerstone for the Statue of Liberty was laid on Bedloe's Island (now Liberty Island) in New York Harbor.
1914 – The first electric traffic lights were installed in Cleveland, OH.
1921 – The first play-by-play broadcast of a baseball game was done by Harold Arlin, on KDKA Radio, in Pittsburgh, PA. The game was between the Pirates and Philadelphia.
1923 – Henry Sullivan became the first American to swim across the English Channel.
1924 – In the New York "Daily News", the comic strip "Little Orphan Annie," by Harold Gray, debuted.
1926 – Harry Houdini spent 91 minutes underwater in a sealed tank before escaping.
1957 – TV's "American Bandstand", hosted by Dick Clark, made its network debut on ABC. Until this day the show had been a local show in Philadelphia, PA since 1952.
1958 – Herbert Hoover eclipsed John Adams as having the longest retirement of any former President until that time. Hoover would live another 6 years. His record 31 years, 7 months, and 16 days has since been eclipsed by Jimmy Carter.
1960 – For the first time two major league baseball clubs traded managers. Detroit traded Jimmy Dykes for Cleveland's Joe Gordon.
1966 – In New York, NY, groundbreaking began for the construction of the original World Trade Center.
1969 – The Mariner 7 made its closest fly-by Mars. Photographs and other data were sent back to Earth.
1974 – President Richard Nixon said that he expected to be impeached. Nixon had ordered the investigation into the Watergate break-in to halt.
1974 – The comic strip "Tank McNamara" premiered in 75 newspapers.
1975 – Stevie Wonder signed a $37 million deal with Motown Records, the biggest at that time.
1980 – The Osmonds split up.
1981 – Olivia Newton-John received a star on the Hollywood Walk of Fame.
1981 – President Ronald Reagan fired 11,259 striking air-traffic controllers who ignored his order to return to work.
1983 – The movie "Risky Business", starring Tom Cruise, was released in theaters.
1984 – Amtrak began rail service between Grand Rapids, MI and Chicago, IL with the Pere Marquette train route.
1998 – The TV show "Who's Line Is It Anyway?" debuted on TV.
2009 – Google purchased its first public company. The company was a video software maker named On2 Technologies.
2011 – NASA announced that its Mars Reconnaissance Orbiter had captured photographic evidence of possible liquid water on Mars during warm seasons.
2011 – The first solar-powered spacecraft to go to Jupiter, Juno, was launched from Cape Canaveral Air Force Station.
BIRTHDAYS:
Loni Anderson – 77 years old (1945) – Actress (Played receptionist Jennifer Marlowe on TV's "WKRP in Cincinnati")
Erika Slezak – 76 years old (1946) – Actress (Played Victoria Lord on TV's "One Life to Live")
Rick Derringer – 75 years old (1947) – Singer ("Rock and Roll, Hoochie Koo", McCoys)
Greg Leskiw – 75 years old (1947) – Guitarist (The Guess Who)
Samantha Sang – 71 years old (1951) – Singer ("Emotion")
Maureen McCormick – 66 years old (1956) – Actress (Played Marcia on TV's "The Brady Bunch")
Pat Smear – 63 years old (1959) – Guitarist (Foo Fighters)
Tawny Kitaen – 61 years old (1961) – Actress ("Bachelor Party", TV's "America's Funniest Home Videos")
Patrick Ewing – 60 years old (1962) – Basketball Player
Jonathon Silverman – 56 years old (1966) – Actor ("Brighton Beach Memoirs", "Weekend at Bernie's", TV's "Gimme a Break!", "The Single Guy")
TODAY IS:
International Traffic Light Day
For additional information check out websites like: www.on-this-day.com, www.born-today.com, www.famousbirthdays.com, www.daysoftheyear.com, and www.nationaldaycalendar.com.