"Random Thoughts" for Wednesday, August 5th, 2020
We've made it halfway through the week. Are you enjoying these cooler temps? It is nice to be able to turn off the air conditioning for a few days. Here are my "Random Thoughts" for Wednesday…
CELEBRITY DEATH
You may remember him from public access TV in the 90s.
Wearing his long haired wig and singing along to his Yamaha electronic keyboard, "The Great Daryl Nathan" was a big public access television star in Grand Rapids. It was posted on his fan Facebook page that the entertainer has passed away.
Daryl was 54 years old. No exact date on his passing or the cause of death.
Here is video of him from one of his shows singing "Black Space Hole"…
You can read more about The Great Daryl Nathan here.
WICKED WEATHER FROM THE PAST
On this day in 1968, a tornado hit southeast of Grand Rapids damaging several farms from Kentwood into Ionia County. The tornado was rated F2. The National Weather Service in Grand Rapids found a film slide photo in their office they believe to be from that day. The photo shows the funnel cloud near the Gerald R. Ford International Airport (then called the Kent County International Airport)…
WORKING FROM HOME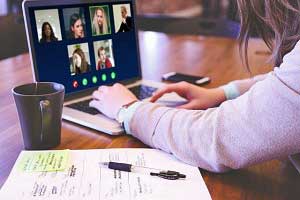 Have you been working from home for the last couple of months? How long could that last?
More and more companies are extending the time their employees can work from home. Last week, Google announced that all their employees would continue to be remote until July of 2021. Since that major announcement, other companies have come out stating they will continue work-from-home policies until at least 2021. Those companies include Amazon, Viacom, Universal Music Group, Warner Music Grou, Sony Music, and Indeed.
Some companies have announced that their employees can continue to work remotely and NEVER have to come back to the office. Those companies include Facebook , Twitter, Square, Shopify, and Zillow.
So what happens to employee productivity while working from home? Researchers at Harvard and NYU collected data and found that:
The average workday increased by 48.5 minutes, as did the number of meetings (up 13%) and the number of emails sent to colleagues (+1.4)\
The length of those meetings was much shorter, meaning overall we're actually spending less time in meetings than before COVID-19.

Loading ...
A NEW WORLD RECORD
A 14-year-old from Boulder, Colorado, named Evan Blecher has set a new speed record for finishing the Rubik's Cube puzzle in 16.7 seconds — while on a pogo stick!
Evan says that he never thought he would be a Guinness World Record holder, but he is now.
He is using his amazing skills to help others. Evan created a free program to help people solve the Rubik's Cube in under three minutes — and is using that program to help raise money to help families who have been hit hard by the coronavirus.
It makes my Guinness World Record seem less important now!
WHAT'S IT CALLED?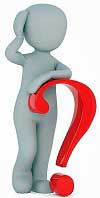 There are many things that we use, or see, every day that we have no idea what they are called. Most of those things actually have names, although we have never learned those names.
I found an interesting list the other day with a bunch of these items and their names. I thought I'd share some of these things over the next couple of weeks here in my "Random Thoughts"
When you combine an exclamation point with a question mark (like this ?!), what is it called?
I'll have the answer below at the end of this blog…
TODAY IS…
Today is Underwear Day.
I guess that proves there really is a day set aside for just about everything! So how do we celebrate Underwear Day? According to the Days of the Year website, "Many folks online post a picture or two with a hash tag in order to promote their acceptance of their body image, while others join flash mobs of underwear-clad individuals in major cities." I personally think we can do without either way of celebrating.
And what about those people who don't wear underwear and go commando?
A LOOK BACK
On this date in 1984, Amtrak began rail service between Grand Rapids, MI and Chicago, IL with the Pere Marquette train route.
Find out what else has happened on August 5th.
WRAPPING UP
I hope you have a WONDERFUL Wednesday! I will be on the air this afternoon — local and live — from 3-7 pm on 98.7 WFGR! I'll talk to you then!
The answer to the question above: When you combine a question mark and an exclamation point it is referred to as an interrobang. There is actually a special character for it…‽.
If you have any comments on the above stories, please leave your remarks below…