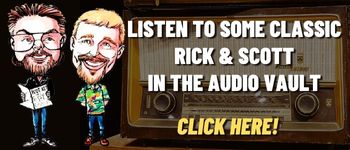 A quick look at Today in History, check out some Celebrity Birthdays, and find out what Days of the Year to celebrate.
TODAY IN HISTORY:
1789 – Congress established the U.S. War Department.
1782 – George Washington ordered the creation of the Badge of Military Merit to honor Revolutionary War soldiers who were wounded in battle. It was later renamed to the more poetic Purple Heart.
1888 – Theophilus Van Kannel received a patent for the revolving door.
1909 – Alice Huyler Ramsey and three friends become the first women to complete a transcontinental auto trip. The trip took 59 days to complete. They traveled from New York, NY to San Francisco, CA.
1926 – Grand River Road (M-16) was opened to traffic as the first paved road across the state of Michigan.
1944 – IBM dedicated the first program-controlled calculator, the Automatic Sequence Controlled Calculator (known best as the Harvard Mark I).
1955 – Tokyo Telecommunications Engineering, the precursor of Sony, sold its first transistor radios in Japan.
1959 – The Lincoln Memorial design on the penny went into circulation. It replaced the "sheaves of wheat" (or "wheat penny") design and was minted until 2008.
1959 – The U.S. launched Explorer 6, which sent back a picture of the Earth.
1966 – Race riots occurred in Lansing, MI.
1974 – French stuntman Philippe Petit walked a tightrope strung between the twin towers of New York's World Trade Center, 1,368 feet in the air.
1976 – Scientists in Pasadena, CA, announced that the Viking 1 spacecraft had found strong indications of possible life on Mars. That same year Viking 2 entered orbit around Mars.
1978 – President Jimmy Carter declared a federal emergency at Love Canal due to toxic waste that had been negligently disposed of into the canal.
1981 – After 128 years of publication, "The Washington Star" ceased all operations.
1990 – The first American soldiers arrived in Saudi Arabia as part of the Gulf War.
1992 – Carl Lewis set the 100m world record and anchored the 100m relay team at the World Championships.
2003 – In California, Arnold Schwarzenegger announced that he would run for the office of governor.
2003 – Stephen Geppi bought a 1963 G.I. Joe prototype for $200,000.
2006 – Gene Simmons, of the band KISS, got his own reality TV show when "Gene Simmons Family Jewels" premiered on A&E.
2007 – At AT&T Park, Barry Bonds hit his 756th career home run to surpass Hank Aaron's 33-year-old record.
2013 – The movie "We're the Millers", starring Jennifer Aniston and Jason Sudeikis, premiered in theaters.
BIRTHDAYS:
Garrison Keillor – 81 years old (1942) – Radio host (PBS's "A Prairie Home Companion")
John Glover – 79 years old (1944) – Actor ("RoboCop 2", "Batman and Robin", TV's "Smallville")
David Rasche – 79 years old (1944) – Actor (TV's "Sledge Hammer!")
Wayne Knight – 68 years old (1955) – Actor ("Jurassic Park", "To Die For", Played Newman on TV's "Seinfield", "Third Rock From the Sun")
Bruce Dickinson – 65 years old (1958) – Singer (Iron Maiden)
David Duchovny – 63 years old (1960) – Actor (TV's "The X-Files", movies "Californication", "Full Frontal")
DeLane Matthews – 62 years old (1961) – Actress (Played Beth Barry on TV's "Dave's World")
Harold Perrineau – 60 years old (1963) – Actor (TV's "Lost", "Oz", movies "The Matrix")
Sydney Penny – 52 years old (1971) – Actress (Played Julia Santos Keefer on TV's "All My Children" and Samantha "Sam" Kelly on "The Bold and the Beautiful")
Michael Shannon – 49 years old (1974) – Actor ("Revolutionary Road", "Take Shelter", "The Iceman", "World Trade Center", "Vanilla Sky", TV's "Boardwalk Empire")
Charlize Theron – 48 years old (1975) – Actress ("Monster", "North Country", "Dark Places", "Mad Max: Fury Road", "The Cider House Rules", "The Legend of Bagger Vance")
TODAY IS:
National Raspberries N' Cream Day
Particularly Preposterous Packaging Day
For additional information check out websites like: www.on-this-day.com, www.born-today.com, www.famousbirthdays.com, www.daysoftheyear.com, and www.nationaldaycalendar.com.