When I first heard this news this morning, I thought it was a joke. But, it's true! Blandford Nature Center is purchasing the Highlands Golf Course on Grand Rapids' northwest side on Leonard St. just west of Oakleigh Road.
Blandford is aquiring the land adjacent to their current nature preserve by partnering with the Land Conservancy of West Michigan, The partners paid $3.5 million for the property in a deal financed through short-term bridge loans from The Conservation Fund,which is a non-profit group that works to preserve natural resources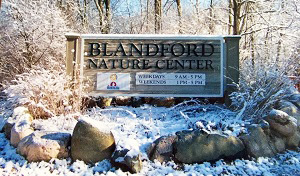 The Grand Rapids Community Foundation also committed a $400,000 grant to assist the partners in acquiring the property. The Land Conservancy secured pledges from the Ken and Judy Betz family, the Wege Foundation and the Cook Foundation to assist in supporting the project.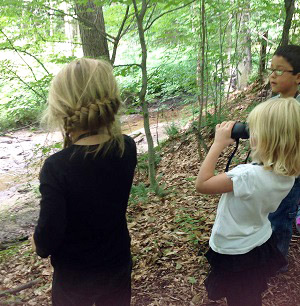 Plans were in the works to develop the land of the former golf course by building homes and condominiums. That deal fell through, so the developer offered to sell the land to Blandford.
Blandford Nature Center plans to convert the 121-acre site into a natural area for recreation and education. This acquisition will be yet another part of an $11-million expansion project for the Center. The non-profit organization continues to raise funds for an ongoing $10.3 million capital campaign. That campaign includes $3.3 million for a new 11,000-square-foot Mary Jane Dockeray Visitor Center (which is being named after the founder of the nature center). The other $7 million will fund an endowment which will help with the financial sustainability over the long term for Blandford Nature Center.
Here is the link for the Blandford Nature Center website.
Photos: Nichole Stanfield-Zomberg, Doris Kline