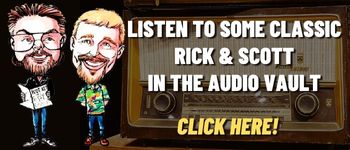 A quick look at Today in History, check out some Celebrity Birthdays, and find out what Days of the Year to celebrate.
TODAY IN HISTORY:
1787 – Pennsylvania became the second state to ratify the U.S. Constitution.
1800 – Washington, DC, was established as the capital of the United States.
1896 – Guglielmo Marconi gave the first public demonstration of radio at Toynbee Hall, London.
1899 – George F. Grant, an African-American dentist and golfer, receives a patent for a wooden golf tee.
1900 – Charles M. Schwab formed the United States Steel Corporation.
1901 – The first radio signal to cross the Atlantic was picked up near St. John's Newfoundland, by inventor Guglielmo Marconi. The transmission was the letter "S" in Morse Code.
1912 – The Mother's Day International Association was incorporated with the purpose of furthering meaningful observations of Mother's Day.
1915 – The first all-metal aircraft, the German Junkers J1, made its first flight.
1917 – Father Edward Flanagan opened Boys Town in Nebraska. The farm village was for wayward boys. In 1979 it was opened to girls.
1925 – The Motel Inn, the first motel in the world, opened in San Luis Obispo, CA.
1946 – A United Nations committee voted to accept a six-block tract of Manhattan real estate to be the site of the UN's headquarters. The land was offered as a gift by John D. Rockefeller Jr.
1951 – The U.S. Navy Department announced that the world's first nuclear powered submarine would become the sixth ship to bear the name Nautilus.
1955 – British engineer Christopher Cockerell patented the first hovercraft.
1957 – Disc Jockey Al Priddy of KEX, Portland, Oregon, was fired for playing Elvis Presley's rendition of "White Christmas". He had violated the radio station's ban against the song.
1964 – Filming began on the pilot for the TV show "Star Trek".
1975 – Sara Jane Moore pleaed guilty to a charge of trying to kill President Gerald R. Ford in San Francisco the previous September.
1979 – Joe Louis Arena opened in Detroit, MI. It cost $57 million.
1985 – Dionne Warwick received a star on the Hollywood Walk of Fame.
1989 – New York real estate baroness Leona Helmsley, who has been nicknamed the "queen of mean," was fined $7 million and sentenced to four years in prison for tax invasion.
1991 – At the Stanford Linear Accelerator Center (SLAC) in California, the first web server outside of Europe was installed.
1995 – The U.S. Senate stopped a constitutional amendment giving Congress authority to outlaw flag burning and other forms of desecration against the American flag.
1996 – Clint Black got a star in the Hollywood Walk of Fame.
1997 – The Justice Department ordered Microsoft to sell its Internet Explorer browser separately from its Windows operating system to prevent it from building a monopoly of Web access programs.
1997 – Denver Pyle received a star on the Hollywood Walk of Fame.
1998 – The House Judiciary Committee rejected censure and approved an article of impeachment against President Bill Clinton. The case is submitted to the full House.
2000 – The U.S. Supreme Court found that the recount ordered by the Florida Supreme Court in the 2000 Presidential election was unconstitutional. Vice President Al Gore conceded the election to Texas Gov. George W. Bush the next day.
2000 – Timothy McVeigh, over the objections of his lawyers, abandoned his final round of appeals and asked that his execution be set within 120 days. McVeigh was convicted of the April 1995 truck bombing of the Alfred P. Murrah Federal Building in Oklahoma City, OK, that killed 168 and injured 500.
2000 – The Texas Rangers signed Alex Rodriguez to a record breaking 10-year, $252 million contract. The contract amount broke all major league baseball records and all professional sports records.
2000 – The movie "Air Bud: World Pup", about a soccer playing Golden Retriever, premiered in theaters.
2001 – In Beverly Hills, CA, actress Winona Ryder was arrested at Saks Fifth Avenue for shoplifting and possessing pharmaceutical drugs without a prescription. The numerous items of clothing and hair accessories were valued at $4,760.
2007 – Frank Sinatra was honored on what would have been his 92nd birthday with the first public display of a postage stamp featuring his fedora hatted likeness.
2009 – The TV show "American Ninja Warrior" debuted on ABC.
BIRTHDAYS:
Bob Barker – 99 years old (1923) – Game show host (TV's "Truth or Consequences", "The Price Is Right")
Connie Francis – 85 years old (1937) – Singer ("Who's Sorry Now?")
Dionne Warwick – 82 years old (1940) – Singer
Dickey Betts – 79 years old (1943) – Guitarist, singer (The Allman Brothers)
Wings Hauser – 75 years old (1947) – Actor (TV's "Beverly Hills, 90210", "Murder She Wrote", "Roseanne", "The Young and the Restless")
Cathy Rigby – 70 years old (1952) – Olympic gymnast
Bruce Kulick – 69 years old (1953) – Guitarist (KISS, Michael Bolton, Grand Funk Railroad)
Sheila E. – 65 years old (1957) – Drummer, singer
Sheree J. Wilson – 64 years old (1958) – Actress (TV's "Dallas", "Walker, Texas Ranger")
Mädchen Amick – 52 years old (1970) – Actress ("Dream Lover", "Bombshell", "Sleepwalker", "Twin Peaks: Fire Walk With Me", TV's "Twin Peaks", "Freddie", "Californication")
Jennifer Connelly – 52 years old (1970) – Actress ("A Beautiful Mind", "He's Just Not That Into You", "Blood Diamond", "House of Sand and Fog", "Hulk", "Pollock", "Requiem for a Dream", "The Hot Spot", "Mulholland Falls", "Stuck in Love", "Higher Learning", "Career Opportunities")
Mayim Bialik – 47 years old (1975) – Actress (TV's "Blossom", played Amy Farrah Fowler on "Big Bang Theory")
TODAY IS:
International Day of Neutrality
For additional information check out websites like: www.on-this-day.com, www.born-today.com, www.famousbirthdays.com, www.daysoftheyear.com, and www.nationaldaycalendar.com.