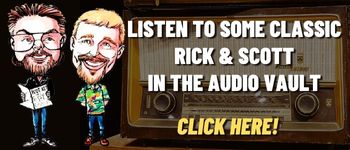 A quick look at Today in History, check out some Celebrity Birthdays, and find out what Days of the Year to celebrate.
TODAY IN HISTORY:
1773 – Nearly 350 chests of tea were dumped into Boston Harbor off of British ships by Colonial patriots. The patriots were disguised as Indians. The act was to protest taxation without representation and the monopoly the government granted to the East India Company.
1835 – In New York, NY, 530 buildings were destroyed by fire.
1901 – "The Tale of Peter Rabbit," by Beatrix Potter, was printed for the first time.
1903 – Women ushers were employed for the first time at the Majestic Theatre in New York, NY.
1905 – Sime Silverman published the first issue of "Variety".
1912 – The first postage stamp to depict an airplane was issued. It was a 20 cent parcel-post stamp.
1937 – Theodore Cole and Ralph Roe attempted to escape from the Federal prison on Alcatraz Island in San Francisco Bay in California. Neither was seen again.
1946 – The first U.S. coin honoring a black person was issued. The 50 cent piece honored educator Booker T. Washington.
1951 – NBC debuted the television show "Dragnet" in a special preview on "Chesterfield Sound Off Time". The show began officially on January 3, 1952.
1953 – President Dwight Eisenhower held the first White House press conference.
1972 – The Miami Dolphins became the first NFL team to go unbeaten and untied in a 14-game regular season. The Dolphins went on to defeat the Washington Redskins in Super Bowl VII.
1977 – The movie "Saturday Night Fever", starring John Travolta, opened in the U.S.
1981 – The U.S. Congress restored the $122 minimum monthly Social Security benefit for current recipients.
1988 – The movie "Rainman", starring Dustin Hoffman and Tom Cruise, premiered in theaters.
1994 – The movie "Dumb and Dumber", starring Jim Carrey and Jeff Daniels, premiered in movie theaters.
1995 – Many government functions were again closed as a temporary finance provision expired and the budget dispute between President Bill Clinton and Republicans in Congress continued.
1998 – Eric Michelman filed the earliest patent for a scroll wheel for a computer mouse.
1999 – Sigourney Weaver received a star on the Hollywood Walk of Fame.
2000 – Researchers announced that information from NASA's Galileo spacecraft indicated that Ganymede appeared to have a liquid saltwater ocean beneath a surface of solid ice. Ganymede, a moon of Jupiter, is the solar system's largest moon. The discovery is considered important since water is a key ingredient for life.
2000 – President-elect George W. Bush selected Colin Powell to be the first African-American Secretary of State. Powell was sworn in January 20th, 2001.
2004 – The iTunes Music Store reached 200 million songs sold.
2009 – Astronomers discovered GJ1214b. It was the first-known exoplanet on which water could exist.
BIRTHDAYS:
Joyce Bulifant – 85 years old (1937) – Actress, TV Panelist (She was the original choice for the role of Carol Brady on TV's "The Brady Bunch", but the part ultimately went to Florence Henderson. TV's "The Bill Cosby Show", "The Mary Tyler Moore Show", "Flo", "Just Shoot Me!", "Chain Reaction", "Match Game", movie "Airplane!")
Liv Ullmann – 84 years old (1938) – Actress ("Face to Face", "The Emigrants")
Leslie Stahl – 81 years old (1941) – News correspondent (TV's "60 Minutes")
Benny Andersson – 76 years old (1946) – Musician (ABBA)
Ben Cross – 75 years old (1947) – Actor ("Chariots of Fire")
Billy Gibbons – 73 years old (1949) – Guitarist, lead singer (ZZ Top)
Alison LaPlaca – 63 years old (1959) – Actress (TV's "Duet", "Open House")
Sam Robards – 61 years old (1961) – Actor ("American Beauty")
Jon Tenney – 61 years old (1961) – Actor (TV's "The Closer", "Major Crimes")
William "Refrigerator" Perry – 60 years old (1962) – Football player
Benjamin Bratt – 59 years old (1963) – Actor (TV's "Private Practice", "The Cleaner", "ERing", "Law and Order", movies "Miss Congeniality", "Traffic", "The Woodsman")
J.B. Smoove – 57 years old (1965) – Actor, comedian ("Date Night", "The Sitter", "We Bought a Zoo", TV's "The Millers", "Real Husbands of Hollywood", "Everybody Hate Chris", "'Til Death", "Curb Your Enthusiasm", "Saturday Night Live", Comedy Jam")
Michael McCary – 51 years old (1971) – Singer (Boyz II Men)
Hallee Hirsh – 35 years old (1987) – Actress (TV's "JAG")
Anna Popplewell – 34 years old (1988) – Actress ("The Chronicles of Narnia" movies)
TODAY IS:
Barbie and Barney Backlash Day
National Chocolate Covered Anything Day
National Ugly Christmas Sweater Day
For additional information check out websites like: www.on-this-day.com, www.born-today.com, www.famousbirthdays.com, www.daysoftheyear.com, and www.nationaldaycalendar.com.