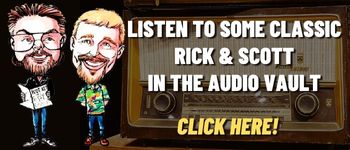 A quick look at Today in History, check out some Celebrity Birthdays, and find out what Days of the Year to celebrate.
TODAY IN HISTORY:
1791 – A traffic regulation in New York, NY, established the first "one way" street.
1888 – The Dental Society of Grand Rapids was organized.
1903 – Orville and Wilbur Wright made the first successful gasoline powered airplane flight in the Wright Flyer at Kitty Hawk, NC.
1908 – The first factory-made internal-combustion fire truck when into service in Lansing, MI.
1953 – The Federal Communications Commission (FCC) decided to approve RCA's color television specifications.
1959 – The film "On the Beach" premiered in New York, NY and in 17 other cities. It was the first motion picture to debut simultaneously in major cities around the world.
1969 – The U.S. Air Force closed its Project "Blue Book" by concluding that there was no evidence of extraterrestrial spaceships behind thousands of UFO sightings.
1969 – Television history was made when Tiny Tim and Miss Vicki Budinger were married on "The Tonight Show" with Johnny Carson.
1972 – In Allendale, MI, WGVC-TV 35 (now WGVU) signed on the air.
1975 – Lynette "Squeaky" Fromme was sentenced to life in prison for her attempt on the life of President Gerald Ford.
1976 – WTCG-TV, Atlanta, GA, changed its call letters to WTBS, and was up-linked via satellite. The station became the first commercial TV station to cover the entire United States.
1982 – The movie "Tootsie",  starring Dustin Hoffman, Jessica Lange, Teri Garr, and Dabney Coleman, premiered in theaters.
1986 – Wayne Newton won a $19.2 million suit against NBC News. The network had aired reports claiming a link between Newton and mob figures. The reports were proven to be false.
1986 – Davina Thompson became the world's first recipient of a heart, lungs, and liver transplant.
1989 – The first full episode of the TV series "The Simpsons" aired in the United States. The episode was a Christmas special called "Simpsons Roasting on an Open Fire". It has become the longest running American sitcom ever.
1993 – The movie "What's Eating Gilbert Grape", starring starring Johnny Depp, Juliette Lewis, Darlene Cates, and Leonardo DiCaprio, premiered in theaters.
1999 – The movie "Stuart Little", about a mouse who is adopted by the Little family, premiered in theaters. Michael J. Fox provided the voice for Stuart.
2002 – McDonald's Corp. warned that they would report its first quarterly loss in its 47-year history.
2002 – The insurance and finance company Conseco Inc. filed for Chapter 11 protection. It was the third-largest bankruptcy in U.S. history.
2003 – SpaceShipOne, piloted by Brian Binnie, made its first powered and first supersonic flight.
2004 – President George W. Bush signed into law the largest overhaul of U.S. intelligence gathering in 50 years. The bill aimed to tighten borders and aviation security. It also created a federal counter-terrorism center and a new intelligence director.
2007 – Jay Leno and Conan O'Brien announced they'd cross the Writers Guild of America picket lines to return to their talk shows on January 2nd.
2014 – The United States and Cuba re-established diplomatic relations after severing them in 1960.
BIRTHDAYS:
Bernard Hill – 78 years old (1944) – Actor ("Titanic", "The Lord of the Rings" trilogy", "True Crime")
Ernie Hudson – 77 years old (1945) – Actor (TV's "Oz", "Desperate Housewives", movies "Miss Congeniality", "Ghostbusters", "The Crow"). Born in Benton Harbor, MI.
Eugene Levy – 76 years old (1946) – Actor (TV's SCTV, movies "American Pie" films, "The Man", "Splash", "National Lampoon's Vacation", "Club Paradise", "Stay Tuned", "Multiplicity")
Paul Rodgers – 73 years old (1949) – Vocalist (Free, Bad Company)
Barry Livingston – 69 years old (1953) – Actor (Played Ernie Douglas on TV's "My Three Sons")
Bill Pullman – 69 years old (1953) – Actor ("Scary Movie 4", "The Grudge", "Ruthless People", "Lost Highway", "Independence Day", "Sleepless in Seattle", "Spaceballs")
Mike Mills – 64 years old (1958) – Bass guitarist, backing vocalist, pianist (R.E.M.)
Sarah Dallin – 61 years old (1961) – Singer (Bananarama)
Laurie Holden – 53 years old (1969) – Actress (TV's "The X-Files", "The Majestic", "Silent Hill", "The Mist", "The Shield", "Chicago Fire", "The Walking Dead")
Sean Patrick Thomas – 52 years old (1970) – Actor ("Save the Last Dance", TV's "The District")
Sarah Paulson – 48 years old (1974) – Actress (TV's "American Gothic", "Jack & Jill", movies "What Women Want", "Down with Love", "Path to War", "The Notorious Bettie Page")
Giovanni Ribisi – 48 years old (1974) – Actor ("Saving Private Ryan", "Boiler Room", "Avatar", "Ted", "A Million Ways to Die in the West", "Lost in Translation", "The Mod Squad")
Marissa Ribisi – 48 years old (1974) – Actress ("Dazed and Confused", "True Crime", "The Brady Bunch Movie", "Pleasantville", TV's "Felicity", "Friends", "Grace Under Fire", "Watching Ellie", "Tales of the City")
Milla Jovovich – 47 years old (1975) – Actress ("The Resident Evil" series, "The Fourth Kind", "A Perfect Getaway", "The Messenger", "He Got Game", "The Fifth Element", "Dazed and Confused")
Jaimee Foxworth – 43 years old (1979) – Actress (TV's "Family Matters", "Celebrity Rehab")
Vanessa Zima – 36 years old (1986) – Actress (TV's "Zoe", "Ulee's Gold")
Nat Wolff – 28 years old (1994) – Actor (TV's "Naked Brothers Band")
TODAY IS:
National Wreaths Across American Day
For additional information check out websites like: www.on-this-day.com, www.born-today.com, www.famousbirthdays.com, www.daysoftheyear.com, and www.nationaldaycalendar.com.