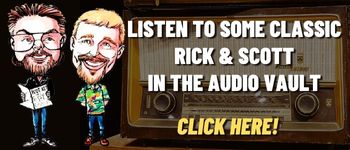 A quick look at Today in History, check out some Celebrity Birthdays, and find out what Days of the Year to celebrate.
TODAY IN HISTORY:
1788 – Maryland voted to cede a 100-square-mile area for the seat of the national government. About two-thirds of the area became the District of Columbia.
1823 – The poem "A Visit From St. Nicholas" by Clement Moore, also known as "'Twas the Night before Christmas…", was published.
1856 – Ralph Collier was issued a patent for the first rotary egg beater.
1888 – Following a quarrel with Paul Gauguin, Dutch painter Vincent Van Gogh cut off part of his own ear.
1913 – The Federal Reserve Bill was signed into law by President Woodrow Wilson. The act established 12 Federal Reserve Banks.
1942 – Comedian Bob Hope agreed to entertain U.S. airmen in Alaska. It was the first of the traditional Christmas shows.
1947 – The transistor was invented by John Bardeen, Walter H. Brattain and William Shockley. It was first demonstrated at Bell Laboratories.
1951 – For the first time, an NFL championship game was televised nationally. The Los Angeles Rams beat the Cleveland Browns 24-17. The DuMont Network paid $75,000 for the rights to the game.
1954 – The first successful kidney transplant was performed by J. Hartwell Harrison and Joseph Murray.
1954 – The Walt Disney movie "20,000 Leagues Under the Sea" was released.
1970 – In New York, NY, the topping out ceremony for original One World Trade Center (North Tower) took place (at 1,368 feet). The South Tower's ceremony took place on July 19, 1971.
1972 – The 16 survivors of the Andes flight disaster were rescued after 73 days, having reportedly survived by cannibalism.
1973 – The TV soap opera "The Young and the Restless" debuted on CBS.
1978 – Michigan restored 21 as the legal drinking age. It had been down to 18.
1981 – NASA approved a plan to continue the Voyager II spacecraft on a trajectory that would take it within 66,000 miles of Uranus on July 24, 1986.
1986 – The experimental airplane "Voyager" completed the first non-stop, around-the-world flight without refueling as it landed safely at Edwards Air Force Base in California. It was piloted by Dick Rutan and Jeana Yeager.
1987 – The movie "Good Morning, Vietnam", starring Robin Williams, opened in theaters.
1987 – Lynette "Squeaky" Fromme, who was serving a life sentence for the attempted assassination of President Gerald Ford in 1975, escaped from the Alderson Federal Prison for Women in West Virginia. She was recaptured two days later.
1997 – Terry Nichols was convicted by a Denver jury on charges of conspiracy and involuntary manslaughter in the 1995 federal building bombing in Oklahoma City, OK. The bomb killed 168 people.
2003 – America reported its first case of mad cow disease when a slaughtered cow from a Washington farm tested positive for the illness. Several countries subsequently banned the importation of beef from the U.S.
2015 – Michigan had its first December tornado when a confirmed EF-1 tornado touched down in Canton, MI.
BIRTHDAYS:
Frederic Forrest – 86 years old (1936) – Actor ("The Rose", "One From the Heart", "Apocalypse Now")
Jorma Kaukonen – 82 years old (1940) – Guitarist (Jefferson Airplane)
Harry Shearer – 79 years old (1943) – Actor, comedian (TV's "The Simpsons", movie "This Is Spinal Tap")
Susan Lucci – 76 years old (1946) – Actress (TV's "All My Children", "Dancing With the Stars: Season 7")
Johnny Contardo – 71 years old (1951) – Singer (Sha Na Na)
Dave Murray – 66 years old (1956) – Guitarist (Iron Maiden)
Eddie Vedder – 58 years old (1964) – Lead vocalist, guitarist (Pearl Jam)
Estella Warren – 44 years old (1978) – Model, actress ("Planet of the Apes", TV's "Law & Order", "Law & Order: Special Victims Unit", "Beauty and the Beast")
TODAY IS:
For additional information check out websites like: www.on-this-day.com, www.born-today.com, www.famousbirthdays.com, www.daysoftheyear.com, and www.nationaldaycalendar.com.