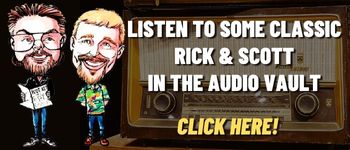 A quick look at Today in History, check out some Celebrity Birthdays, and find out what Days of the Year to celebrate.
TODAY IN HISTORY:
1845 – Dr. Crawford Williamson Long used anesthesia (ether) during childbirth for the first time for the delivery of his own child in Jefferson, GA.
1932 – Radio City Music Hall, "Showplace of the Nation", in New York, NY, opened its doors to the public for the first time.
1938 – The first skimobile course in America opened in North Conway, NH.
1947 – The children's television program "Howdy Doody," hosted by Buffalo Bob Smith, made its debut on NBC.
1951 – A Crosley automobile, with a steering wheel on the right side, became the first vehicle of its kind to be placed in service for mail delivery in Cincinnati, OH.
1965 – In Fort Lauderdale, FL, the initial part of the International Swimming Hall of Fame was dedicated.
1968 – Apollo 8 splashed down in the Pacific Ocean ending the first orbital manned mission to the Moon.
1971 – Snoopy, Charlie Brown, Linus, Lucy and Woodstock of Charles Schulz' "Peanuts" comic strip were on the cover of "Newsweek" magazine.
1971 – The "Sonny & Cher Show" television show began airing on CBS. The show ran for 4-1/2 years.
1989 – The album "Grandma Got Run Over By a Reindeer" by Elmo and Patsy was certified gold.
1991 – The movie "Fried Green Tomatoes" opened in theaters.
2002 – Clonaid, a company founded by a religious sect that believe in space aliens, announced it had produced the world's first cloned baby. The baby had been born December 26.
2002 – The movie "Chicago", starring Renée Zellweger, Catherine Zeta-Jones, and Richard Gere, premiered in theaters.
2009 – A reality competition TV show about making the best cupcakes — "Cupcake Wars", debuted on The Food Network.
BIRTHDAYS:
John Amos – 83 years old (1939) – Actor (TV's "Good Times", "The West Wing")
Mick Jones – 78 years old (1944) – Guitarist (Spooky Tooth, Foreigner)
Mickey Redmond – 75 years old (1947) – Hockey Player, TV color analyst (Detroit Red Wings 1970-1976)
Gérard Depardieu – 74 years old (1948) – French actor
Karla Bonoff – 71 years old (1951) – Singer
Tovah Feldshuh – 70 years old (1952) – Actress (TV's "Law and Order", "Crossing Jordan", "Ryan's Hope")
David Knopfler – 70 years old (1952) – Singer, guitarist (Dire Straits)
Arthur Kent – 69 years old (1953) – Television journalist
Maryam D'Abo – 62 years old (1960) – Actress ("The Living Daylights")
Goldberg – 56 years old (1966) – Former WWE and WCW wrestling star
Savannah Guthrie – 51 years old (1971) – TV co-host (TV's "Today Show")
Wilson Cruz – 49 years old (1973) – Actor (TV's "My So-Called Life")
Emilie de Ravin – 41 years old (1981) – Actress (TV's "Roswell", "Lost", movie "The Hills Have Eyes")
TODAY IS:
For additional information check out websites like: www.on-this-day.com, www.born-today.com, www.famousbirthdays.com, www.daysoftheyear.com, and www.nationaldaycalendar.com.