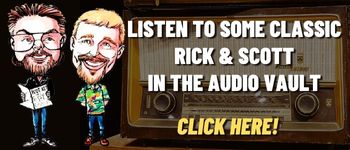 A quick look at Today in History, check out some Celebrity Birthdays, and find out what Days of the Year to celebrate.
TODAY IN HISTORY:
1732 – Benjamin Franklin's "The Pennsylvania Gazette" ran an ad for the first issue of "Poor Richard's Almanack".
1832 – John C. Calhoun became the first Vice President of the United States to resign, stepping down over differences with President Andrew Jackson.
1846 – Iowa became the 29th state to be admitted to the Union.
1849 – Dry cleaning was invented.
1869 – William E. Semple, of Mt. Vernon, OH, patented chewing gum.
1877 – John Stevens applied for a patent for his flour-rolling mill. This equipment would boost production by 70%.
1895 – In Paris, the first commercial public screening of cinematographic films took place.
1902 – The first professional indoor football game was played at Madison Square Garden in New York, NY. Syracuse defeated the Philadelphia Nationals 6-0.
1912 – The first municipally-owned street cars were used on the streets of San Francisco, CA.
1945 – Congress officially recognized the "Pledge of Allegiance".
1948 – Maurice Richard became the first NHL player to score eight points in one game of ice hockey.
1952 – Doak Walker's 67 yard touchdown in the third quarter led the Detroit Lions to a 17-7 victory over the Cleveland Browns to secure the NFL championship.
1958 – The Baltimore Colts defeated the New York Giants 23-17 in the first ever National Football League sudden death overtime game at New York's Yankee Stadium.
1973 – The Endangered Species Act was passed in the United States.
1973 – The Chamber of Commerce of Akron, OH, terminated its association with the All-American Soap Box Derby. The Chamber felt that the race had become "a victim of cheating and fraud."
1981 – Warner-Elektra-Atlantic (WEA Records) raised the price of its 45 rpm records from $1.68 to $1.98.
1981 – The first American test-tube baby, Elizabeth Jordan Carr, was born in Norfolk, VA.
1981 – Pat Sajak started hosting "Wheel of Fortune". He replaced Chuck Woolery.
1987 – The "Teenage Mutant Ninja Turtles" pilot aired on television.
1992 – NFL Hall of Fame quarterback Joe Montana played his final game as a San Francisco 49er.
2000 – U.S. District Court Judge Matsch held a hearing to ensure that confessed Oklahoma City bomber Timothy McVeigh understood that he was dropping his appeals. McVeigh said that he wanted an execution date set, but wanted to reserve the right to seek presidential clemency.
2000 – Retail giant Montgomery Ward announced that it was going out of business after 128 years.
2008 – The Detroit Lions completed an 0-16 season, the NFL's worst ever, with a 31-21 loss to the Green Bay Packers.
2015 – President Barack Obama signed a bill that banned "microbeads". The tiny plastic beads cause many problems in the Great Lakes.
BIRTHDAYS:
Maggie Smith – 88 years old (1934) – Actress ("The Prime of Miss Jean Brodie", "Othello", "Travels With My Aunt", "California Suite", "A Room With a View", "Gosford Park", "Harry Potter" movies, TV's "Downton Abbey")
Edgar Winter – 76 years old (1946) – Singer, keyboardist, guitarist, saxophonist, percussionist (The Edgar Winter Group)
Gayle King – 68 years old (1954) – Oprah's friend, TV host ("CBS This Morning")
Denzel Washington – 68 years old (1954) – Actor ("Glory", "Malcolm X", "The Hurricane", "Training Day", "Flight", "Cry Freedom")
Joe Diffie – 64 years old (1958) – Country singer
Chad McQueen – 62 years old (1960) – Actor ("The Karate Kid", "The Karate Kid Part II", "New York Cop", "Red Line", "Death Ring")
Seth Meyers – 49 years old (1973) – Actor, comedian, talk show host (TV's "Saturday Night Live", "Late Night with Seth Meyers")
John Legend – 44 years old (1978) – Singer
Sienna Miller – 41 years old (1981) – Actress ("GI Joe: Rise of the Cobra", "Casanova", "Alfie", "Factory Girl")
Mackenzie Rosman – 33 years old (1989) – Actress (TV's "7th Heaven)
David Archuleta – 32 years old (1990) – Singer (Runner-up on TV's "American Idol: Season 7")
TODAY IS:
For additional information check out websites like: www.on-this-day.com, www.born-today.com, www.famousbirthdays.com, www.daysoftheyear.com, and www.nationaldaycalendar.com.