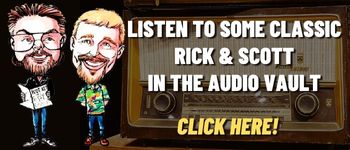 A quick look at Today in History, check out some Celebrity Birthdays, and find out what Days of the Year to celebrate.
TODAY IN HISTORY:
1845 – President James Polk signed legislation making Texas the 28th state of the United States.
1848 – President James Polk turned on the first gas light at the White House.
1851 – The first American YMCA opened in Boston, MA.
1862 – The bowling ball was invented.
1890 – The Seventh Cavalry massacred over 400 men, women and children at Wounded Knee Creek, SD. This was the last major conflict between Indians and U.S. troops.
1891 – Thomas Edison patented the radio.
1937 – Babe Ruth returned to baseball as the new manager of the Class D, De Land Reds of the Florida State League. Ruth had retired from baseball in 1935.
1945 – Sheb Wooley recorded the first commercial record made in Nashville, TN.
1949 – KC2XAK of Bridgeport, CT, became the first ultrahigh frequency (UHF) television station to begin operating on a regular daily schedule.
1952 – Sonotone Corporation began selling the first transistorized hearing aid.
1966 – The Beatles started recording "Penny Lane" at Abbey Road Studios.
1967 – We were introduced to the furry, gentle, and slow moving Tribbles on the TV show "Star Trek".
1972 – The last weekly issue of "LIFE" magazine hit the newsstands following 36 years of publication. The magazine later became a monthly publication.
1975 – A bomb exploded in the main terminal of New York's LaGuardia Airport, killing 11 people and injuring 74.
1994 – Lisa "Left-Eye" Lopes pleaded guilty to arson charges for setting fire to and destroying boyfriend Andre Rison's $1 million mansion in Atlanta, GA.
1995 – The movie "Richard Holland's Opus", starry Richard Dreyfuss, premiered in theaters.
1999 – The Nasdaq composite index closed at 4,041.46. It was the first close above 4,000.
2010 – The NFL fined Brett Favre $50,000 for "failing to cooperate" with the investigation into allegations he sent inappropriate messages and lewd photos to former New York Jets game-day hostess Jenn Sterger. The league said Commissioner Roger Goodell "could not conclude" that Favre violated the league's personal conduct policy based on the evidence that was available to him.
BIRTHDAYS:
Inga Swenson – 90 years old (1932) – Actress (TV's "Benson")
Tom Jarriel – 88 years old (1934) – Broadcast journalist (ABC News)
Jon Voight – 84 years old (1938) – Actor ("Coming Home", "Midnight Cowboy", "Runaway Train", "Ali")
Marianne Faithfull – 76 years old (1946) – Singer ("As Tears Go By")
Ted Danson – 75 years old (1947) – Actor (TV's "Cheers", "Damages", "Becker", "Curb Your Enthusiasm", "Help Me Help You", "Ink", "Bored to Death", "CSI: Crime Scene Investigation")
Yvonne Elliman – 71 years old (1951) – Singer (Jesus Christ Superstar, "If I Can't Have You")
Patricia Clarkson – 63 years old (1959) – Actress ("The Station Agent", "The Green Mile", "Far from Heaven", "High Art", "Dogville", "Good Night, and Good Luck", "Easy A", "Cairo Time", "Pieces of April", TV's "Six Feet Under")
Paula Poundstone – 63 years old (1959) – Comedian, NPR radio personality
Michael Cudlitz – 58 years old (1964) – Actor (TV's "The Walking Dead")
Mystro Clark – 56 years old (1966) – TV host (TV's "Soul Train")
Jason Gould – 56 years old (1966) – Actor ("Say Anything…", "The Prince of Tides")
Jennifer Ehle – 53 years old (1969)- Actress ("Fifty Shades of Grey", "Zero Dark Thirty", "Contagion", "The King's Speech")
Glen Phillips – 52 years old (1970) – Singer, guitarist (Toad the Wet Sprocket)
Jude Law – 50 years old (1972) – Actor ("Sherlock Holmes" movies, "Cold Mountain", "Alfie", "Hugo", "Side Effects", "Closer", "Road to Perdition")
Mekhi Phifer – 48 years old (1974) – Actor (TV's "ER", "Lie to Me", movies "8 Mile", "Dawn of the Dead", "O", "Soul Food", "Shaft", "I Still Know What You Did Last Summer")
Shawn Hatosy – 47 years old (1975) – Actor (TV's "Southland", movies "Alpha Dog", "John Q", "The Faculty", "The Cooler", "Bad Lieutenant")
LaToya London – 44 years old (1978) – Singer (Finished fourth on "American Idol: Season 3")
Diego Luna – 43 years old (1979) – Actor ("The Terminal", "Elysium", "Milk", "Dirty Dancing: Havana Nights", "Rogue One")
TODAY IS:
For additional information check out websites like: www.on-this-day.com, www.born-today.com, www.famousbirthdays.com, www.daysoftheyear.com, and www.nationaldaycalendar.com.