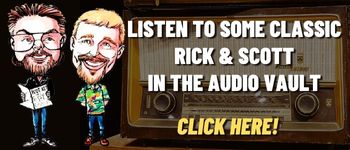 A quick look at Today in History, check out some Celebrity Birthdays, and find out what Days of the Year to celebrate.
TODAY IN HISTORY:
1818 – Illinois was admitted as the 21st state of the union.
1828 – Andrew Jackson was elected President of the United States.
1833 – Oberlin College in Ohio opened as the first truly co-educational school of higher education in the United States.
1835 – In Rhode Island, the Manufacturer Mutual Fire Insurance Company issued the first fire insurance policy.
1910 – Developed by French physicist Georges Claude, the neon lamp was displayed for the first time, at the Paris Motor Show.
1929 – Ford Motor Company raised pay to $7 per day.
1931 – Alka Seltzer was introduced.
1950 – Paul Harvey began his national radio broadcast.
1967 – In Cape Town, South Africa, a team of surgeons headed by Dr. Christian Barnard, performed the first human heart transplant on Louis Washkansky. Washkansky only lived 18 days.
1968 – Elvis Presley's NBC-TV special "Elvis" was aired.
1968 – The rules committee of Major League Baseball announced that in 1969 the pitcher's mound would be lowered from 15 to 10 inches. This was done in order to "get more batting action".
1973 – Pioneer 10 sent back the first close-up images of Jupiter. The first probe had been launched from Cape Canaveral, FL, on March 2, 1972.
1979 – At Cincinnati's Riverfront Coliseum, eleven Who fans were trampled to death in the rush to get inside for general (unreserved) seats to the band's concert.
1982 – Doctors at the University of Utah Medical Center safely removed a respirator from Barney Clark one day after the retired dentist became the world's first recipient of a permanent artificial heart.
1982 – A soil sample was taken from Times Beach, MO, that was found to contain 300 times the safe level of dioxin.
1983 – 3-foot-high concrete barriers were installed at two White House entrances.
1988 – Barry Sanders, of Oklahoma State University, won the Heisman Trophy.
1990 – A collision on the ground of a Northwest Airline DC9 and a Northwest Boeing 727 at Detroit Metropolitan Airport resulted in a fire and claimed eight lives.
1991 – Disk jockey Alan Freed received a star on The Hollywood Walk of Fame.
1992 – A test engineer for Sema Group used a personal computer to send the world's first text message via the Vodafone network to the phone of a colleague.
1993 – Britain's Princess Diana announced she would be limiting her public appearances because she was tired of the media's intrusions into her life.
1994 – On "Saturday Night Live", Adam Sandler performed "The Chanukah Song" for the very first time.
1994 – The PlayStation was released in Japan.
1997 – Actor Pierce Brosnan received a star on the Hollywood Walk of Fame.
1999 – Tori Murden became the first woman to row across the Atlantic Ocean alone. It took her 81 days to reach the French Caribbean island of Guadeloupe from the Canary Islands.
1999 – NASA lost radio contact with the unmanned Mars Polar Lander as it entered Mars' atmosphere.
2003 – The TV show, "Extreme Makeover: Home Edition", starring Ty Pennington, debuted on ABC.
2004 – The iTunes Music Store was launched in Canada.
2008 – The TV Show "Man v. Food", with host Adam Richman, premiered on The Travel Channel.
2010 – The Boeing X-37 returned to Earth on successfully after its first orbital mission. It launched on April 22, 2010.
2017 – An attempt was made at imploding the Pontiac Silverdome, former home of the Detroit Lions, in Pontiac, MI. The structure did not collapse as expected. It would finally be knocked down the next day.
2018 – The PlayStation Classic video game console was released.
BIRTHDAYS:
Jaye P. Morgan – 91 years old (1931) – Singer, actress, game show panelist (TV's "The Gong Show")
Bobby Allison – 85 years old (1937) – NASCAR driver
Mary Alice – 81 years old (1941) – Actress (TV's "All My Children", "A Different World")
Ozzy Osbourne – 74 years old (1948) – Singer, reality show star (TV's "The Osbournes")
Mickey Thomas – 73 years old (1949) – Lead vocalist (Jefferson Starship)
Rick Mears – 71 years old (1951) – Race car driver
Don Barnes – 70 years old (1952) – Vocalist, guitarist (.38 Special)
Steve Forbert – 68 years old (1954) – Singer ("Romeo's Tune")
Daryl Hannah – 62 years old (1960) – Actress ("Splash", "Legal Eagles", "Blade Runner", "Attack of the 50 Foot Woman")
Julianne Moore – 62 years old (1960) – Actress ("Still Alice", "The End of the Affair", "Far From Heaven", "Boogie Nights", "The Hours", "The Hunger Games: Mockingjay" Parts 1 and 2, "Game Change", "Blindness", "Laws of Attraction", "Carrie", "A Map of the World", "The Kids Are All Right", "An Ideal Husband", "The Big Lebowski", "Short Cuts")
Katarina Witt – 57 years old (1965) – Figure skater
Brendan Fraser – 54 years old (1968) – Actor ("George of the Jungle", "The Mummy" series, "Journey to the Center of the Earth", "Crash", "The Quiet American", "Monkeybone", "Dudley Doright", "Gods & Monsters", "Airheads", "School Ties", "Encino Man")
Montell Jordan – 54 years old (1968) – Singer ("This Is How We Do It")
Bruno Campos – 49 years old (1973) – Actor (TV's "Nip/Tuck"m, "Jesse")
Holly Marie Combs – 49 years old (1973) – Actress (TV's "Pretty Little Liars", "Charmed", "Picket Fences")
Daniel Bedingfield – 43 years old (1979) – Singer, songwriter
Anna Chlumsky – 42 years old (1980) – Actress ("My Girl" and its sequel, HBO's "Veep")
Brian Bonsall – 41 years old (1981) – Actor (Played Andy Keaton on TV's "Family Ties", "Star Trek: The Next Generation")
Amanda Seyfried – 37 years old (1985) – Actress ("Love the Coopers", "Pan", "Ted 2", "A Million Ways to Die in the West", "Les Miserables", "Gone", "Red Riding Hood", "Letters to Juliet", "Jennifer's Body", "Mamma Mia!", "Alpha Dog", "Mean Girls", TV's "As the World Turns", "All My Children", "Big Love", "Veronica Mars")
Michael Angaran – 35 years old (1987) – Actor ("Little Secrets", TV's "Will & Grace")
TODAY IS:
International Sweater Vestival
National Roof Over Your Head Day
United Nations' International Day of Persons with Disabilities
For additional information check out websites like: www.on-this-day.com, www.born-today.com, www.famousbirthdays.com, www.daysoftheyear.com, and www.nationaldaycalendar.com.