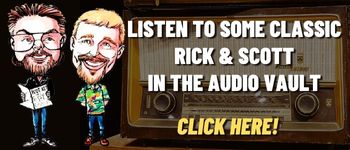 A quick look at Today in History, check out some Celebrity Birthdays, and find out what Days of the Year to celebrate.
TODAY IN HISTORY:
1841 – The State of Alabama enacted the first dental legislation in the U.S.
1862 – President Abraham Lincoln signed an act admitting West Virginia to the Union thus dividing Virginia in two.
1877 – President Rutherford B. Hayes became the first U.S. President to celebrate his silver (25th) wedding anniversary in the White House.
1879 – In Menlo Park, NJ, Thomas Edison gave his first public demonstration of incandescent lighting.
1891 – New York's new Immigration Depot was opened at Ellis Island, to provide improved facilities for the massive numbers of arrivals.
1907 – The first New Year's Eve celebration was held in Times Square (then called Longacre Square) in New York, NY.
1929 – Guy Lombardo and his Royal Canadians played "Auld Lang Syne" as a New Year's Eve song for the first time.
1935 – The Parker Brothers received a patent for their board game "Monopoly".
1940 – As a result of a dispute between the radio networks and the American Society of Composers and Publishers [ASCAP], the radio industry began a ten month ban on playing ASCAP licensed music.
1946 – President Harry Truman officially proclaimed the end of hostilities in World War II.
1953 – Jockey Willie Shoemaker broke his own record, winning his 485th race of the year.
1955 – General Motors became the first corporation in the United States to earn more than a billion dollars in a single year.
1967 – Daredevil Evel Knievel lost control of his motorcycle during a jump of 141 feet over the fountains in front of Caesar's Palace in Las Vegas, NV. In the crash, he suffered a crushed pelvis and femur, fractures to his hip, wrist, and both ankles and a concussion. He spent nearly a month in a coma.
1967 – The Green Bay Packers won the National Football League championship game by defeating the Dallas Cowboys 21-17. The game, played at a wind chill factor of -40 degrees, is dubbed "The Ice Bowl."
1972 – Dick Clark's "New Year's Rockin' Eve" aired for the first time on New Year's Eve.
1974 – Private citizens were allowed to buy and own gold for the first time in more than 40 years.
1975 – Elvis Presley performed for 62,500 fans at the Silverdome, in Pontiac, MI. He set a world record for earning $816,000 for a single concert by a single artist.
1979 – At year end, oil prices were 88% higher than at the start of 1979.
1981 – MTV hosted the first New Year's Eve Rock and Roll Ball.
1983 – The AT&T Bell System was broken up by the United States Government.
1984 – Drummer Rick Allen of Def Leppard lost his left arm when his car overturned near Sheffield, England.
1985 – Ricky Nelson and six others died in an airplane crash near DeKalb, TX. A fire had broken out on the plane.
1995 – Bill Watterson ended his comic strip "Calvin & Hobbes".
1999 – The United States Government handed control of the Panama Canal (as well as all the adjacent land to the canal known as the Panama Canal Zone) over to Panama. The act complied with the signing of the 1977 Torrijos-Carter Treaties.
2009 – Both a blue moon and a lunar eclipse occurred.
2010 – Tornadoes touched down in midwestern and southern states in the U.S., including Arkansas, Missouri, Illinois and Oklahoma. A total of 36 tornadoes touched down, resulting in 9 deaths and $113 million in damages.
2011 – NASA succeeded in putting the first of two Gravity Recovery and Interior Laboratory satellites in orbit around the moon.
2012 – ABC aired Dick Clark's "New Year's Rockin' Eve" for the first time since Dick Clark's death. Ryan Seacrest, who joined as co-host in 2005, took over the annual show.
2019 – The World Health Organization is informed of cases of pneumonia with an unknown cause, detected in Wuhan, China. This later turned out to be COVID-19 — the cause of the COVID-19 pandemic.
2020 – The World Health Organization's issued their first emergency use validation for a COVID-19 vaccine.
BIRTHDAYS:
Sir Anthony Hopkins – 85 years old (1937) – Actor ("The Silence of the Lambs", "The Remains of the Day", "Nixon", "Amistad")
Sarah Miles – 81 years old (1941) – Actress ("The Servant", "Blowup", "Ryan's Daughter", "Hope and Glory")
Andy Summers – 80 years old (1942) – Guitarist (The Police)
Sir Ben Kingsley – 79 years old (1943) – Actor ("Gandhi", "House of Sand and Fog", "Bugsy", "Sexy Beast")
Barbara Carrera – 77 years old (1945) – Actress (TV's "Dallas")
Burton Cummings – 75 years old (1947) – Musician (The Guess Who)
Tim Matheson – 75 years old (1947) – Actor ("Animal House", TV's "The West Wing")
Joe Dallesandro – 74 years old (1948) – Actor ("The Cotton Club")
Tom Hamilton – 71 years old (1951) – Bassist (Aerosmith)
James Remar – 69 years old (1953) – Actor ("Sex and the City", "The Warriors", "48 Hrs", "The Cotton Club", "Mortal Kombat: Annihilation", "Miracle on 34th Street", TV's "The Vampire Diaries", "Dexter")
Bebe Neuwirth – 64 years old (1958) – Actress (TV's "Frasier", "Cheers", movies "Jumanji", "How to Lose a Guy in 10 Days", "The Summer of Sam")
Val Kilmer – 63 years old (1959) – Actor ("Kiss Kiss Bang Bang", "Alexander", "The Saint", "Heat", "Batman Forever", "Tombstone", "The Doors", "Willow", "Top Gun", "Real Genius", "Top Secret")
Paul Westerberg – 63 years old (1959) – Lead singer, guitarist (The Replacements)
Scott Ian – 59 years old (1963) – Guitarist (Anthrax)
Joey McIntyre – 50 years old (1972) – Singer (New Kids on the Block)
Donald Trump Jr. – 45 years old (1977) – TV personality (TV's The Apprentice", "The Celebrity Apprentice")
TODAY IS:
Leap Second Time Adjustment Day
For additional information check out websites like: www.on-this-day.com, www.born-today.com, www.famousbirthdays.com, www.daysoftheyear.com, and www.nationaldaycalendar.com.