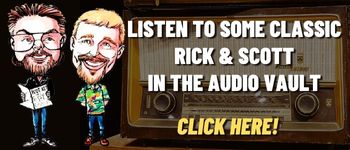 A quick look at Today in History, check out some Celebrity Birthdays, and find out what Days of the Year to celebrate.
TODAY IN HISTORY:
1674 – Father Jacques Marquette founded a mission on the shores of Lake Michigan to minister to the Illiniwek. The mission would later grow into the city of Chicago, IL.
1812 – Peter Gaillard received a patent for the power mower.
1844 – Baptists opened Michigan Central College in Spring Arbor, MI. It was the first college in Michigan to offer degrees to women.
1931 – The horror movie classic "Frankenstein" premiered.
1942 – President Franklin D. Roosevelt ordered the dismantling of the Works Progress Administration. The program had been created in order to provide jobs during the Great Depression.
1943 – Baseball Commissioner Kenesaw Mountain Landis announced that any club was free to employ black players.
1945 – The U.S. Senate approved American participation in the United Nations by a vote of 65 to 7.
1954 – The first Burger King restaurant opened in Miami, FL. It was originally called Insta-Burger King.
1965 – The U.S. launched Gemini 7. On board were Air Force Lt. Col. Frank Borman and Navy Comdr. James A. Lovell.
1973 – Pioneer 10 reached Jupiter.
1978 – Following the murder of Mayor George Moscone, Dianne Feinstein became San Francisco's first female mayor. (She served until January 8, 1988.)
1981 – The nighttime television soap opera "Falcon Crest" debuted on CBS.
1989 – The U.S. Supreme Court upheld a ruling that said that Prince did not steal the song, "U Got The Look" from his half-sister. Lorna Nelson had claimed the lyrics were similar to ones she had written
1990 – After MTV banned Madonna's "Justify My Love" video, she appeared on "Nightline" to defend the video. She denied the explicit contents were intended to stir up controversy and get her publicity.
1991 – Associated Press correspondent Terry Anderson was released after almost seven years in captivity in Lebanon.
1991 – Paula Abdul was awarded a star on the Hollywood Walk of Fame.
1991 – Pan American World Airways ceased operations.
1997 – The National Basketball Association suspended Latrell Sprewell of the Golden State Warriors for one year for choking and threatening to kill his coach, P.J. Carlesimo.
1998 – The Unity Module, the second module of the International Space Station, was launched.
2000 – In Miami, FL, O.J. Simpson was involved in an incident with another motorist. Simpson was accused of scratching the other motorists face while pulling off the man's glasses.
2001 – O.J. Simpson's home in Florida was raided by the FBI in an ongoing two year international investigation into drug trafficking, satellite service pilfering, and money laundering. Authorities took some satellite equipment from the home, but no drugs were found.
2006 – A fossilized nest of 22 dinosaur eggs was sold at auction for $420,000. The buyer was unknown.
2017 – The Pontiac Silverdome in Pontiac, MI was imploded, a day after it had failed to be imploded. It first opened on August 23, 1975.
2017 – The Thomas Fire started near Santa Paula, CA and became the largest wildfire in the state's modern history after burning 440 square miles (281,893 acres) in Ventura and Santa Barbara Counties.
BIRTHDAYS:
Wink Martindale – 89 years old (1933) – Game show host (TV's "Tic Tac Dough", "Gambit", "Debt", "Deck of Cards")
Freddy "Boom Boom" Cannon – 86 years old (1936) – Singer ("Way Down Yonder In New Orleans", "Palisades Park")
Max Baer Jr. – 85 years old (1937) – Actor (Played Jethro Bodine on TV's "The Beverly Hillbillies")
Chris Hillman – 78 years old (1944) – Musician (The Byrds)
Jeff Bridges – 73 years old (1949) – Actor ("Crazy Heart", "Starman", "True Grit", "The Last Picture Show", "Thunderbolt and Lightfoot", "The Contender", "The Big Lebowski", "Blown Away", "Seabiscuit", "The Vanishing", "The Fisher King", "The Fabulous Baker Boys", "Against All Odds", "TRON" and its sequel)
Gary Rossington – 71 years old (1951) – Guitarist (Lynyrd Skynyrd)
Patricia Wettig – 71 years old (1951) – Actress (TV's "thirtysomething", "Prison Break", "Brothers & Sisters", movies "City Slickers", "City Slickers II: The Legend of Curly's Gold", "The Langoliers")
Chelsea Noble – 58 years old (1964) – Actress (TV's "Growing Pains", "Full House")
Marisa Tomei – 58 years old (1964) – Actress ("My Cousin Vinny", "In the Bedroom", "The Wrestler", "Parental Guidance", "The Ides of March", "Crazy Stupid Love", "The Lincoln Lawyer", "Anger Management", "What Women Want")
Fred Armisen – 56 years old (1966) – Actor, comedian, musician (TV's "Portlandia", "Saturday Night Live", bandleader for "Late Night with Seth Meyers")
Jay-Z – 53 years old (1969) – Rapper
Tyra Banks – 49 years old (1973) – Actress, model, TV host (TV's "America's Top Model", "The Tyra Banks Show")
Lila McCann – 41 years old (1981) – Singer
Orlando Brown – 35 years old (1987) – Actor (TV's "That's So Raven")
TODAY IS:
World Wildlife Conservation Day
For additional information check out websites like: www.on-this-day.com, www.born-today.com, www.famousbirthdays.com, www.daysoftheyear.com, and www.nationaldaycalendar.com.