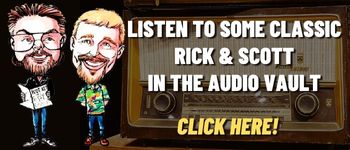 A quick look at Today in History, check out some Celebrity Birthdays, and find out what Days of the Year to celebrate.
TODAY IN HISTORY:
1788 – The steamboat was patented by Isaac Briggs and William Longstreet.
1790 – The U.S. Supreme Court convened for the first time in New York, NY.
1842 – In New York, NY, a private company called "City Despatch Post" began operations. The company that was the first to introduce adhesive postage stamps in the western hemisphere. The company was bought by the U.S. Government a few months later and renamed "United States City Despatch Post".
1861 – Texas voted to secede from the Union.
1865 – President Abraham Lincoln signed a Joint Resolution submitting the proposed 13th Amendment to the states.
1867 – With the completion of I-94, Michigan becomes the first state to have an interstate highway from border to border.
1867 – Bricklayers start working 8-hour days.
1884 – The first volume (A to Ant) of the Oxford English Dictionary was published.
1893 – In West Orange, NJ, Thomas Edison completed work on the world's first motion picture studio, the Black Maria.
1898 – The first automobile insurance policy was issued by the Travelers Insurance Company of Hartford, CT. It cost Dr. Truman Martin of Buffalo, NY, $11.25 for the policy, which gave him $5,000 in liability coverage.
1900 – The $1 Brownie box camera was introduced by the Eastman Kodak Company.
1913 – Grand Central Terminal (also known as Grand Central Station) opened in New York City, NY. It was the largest train station in the world.
1919 – The first "Miss America" was crowned in New York, NY.
1920 – The first armored car was introduced.
1930 – The Times published their first crossword puzzle.
1949 – RCA Victor introduces the 45 rpm record.
1951 – The first telecast of an atomic explosion took place.
1951 – The first X-ray moving picture process was demonstrated.
1957 – P.H. Young became the first black pilot on a scheduled passenger airline.
1964 – The Beatles had their first number one hit in the United States with "I Want to Hold Your Hand".
1964 – The governor of Indiana declared that the song "Louie Louie" by the Kingsmen was pornographic. He requested that the state's radio stations not play the song.
1968 – Priscilla Beaulieu Presley gave birth to Elvis Presley's only child, Lisa Marie, at Baptist Memorial Hospital in Memphis, TN.
1976 – The "Sonny and Cher" television show resumed despite the two being divorced.
1978 – Director Roman Polanski skipped bail and fled the United States to France after pleading guilty to charges of having sex with a 13 year old girl.
1979 – Patty Hearst was released from prison after serving 22 months of a seven-year sentence for bank robbery. Her sentence had been commuted by President Jimmy Carter.
1982 – TV 17, then WWMA, signed on with Pay TV authorization (never used).
1985 – Glenn Frey made his acting debut as a pilot on an episode of "Miami Vice" that is based on his song "Smuggler's Blues".
1987 – Terry Williams won the largest slot machine payoff, at the time, when won $4.9 million after getting four lucky 7's on a machine in Reno, NV.
1993 – Gary Bettman became the NHL's first commissioner.
1994 – Jeff Gillooly pleaded guilty in Portland, OR, for his role in the attack on figure skater Nancy Kerrigan. Gillooly, Tonya Harding's ex-husband, struck a plea bargain in which he confessed to racketeering charges in exchange for testimony implicating Harding.
1996 – Visa and Mastercard announced security measures that would make it safe to shop on the Internet.
1998 – Stuart Whitman received a star on the Hollywood Walk of Fame.
1999 – Former White House intern Monica Lewinsky gave a deposition that was videotaped for senators weighing impeachment charges against President Bill Clinton.
2002 – Actress Winona Ryder was charged with four felony counts that stemmed from her shoplifting arrest on December 12, 2001. She was charged with theft, burglary, vandalism and possession of a controlled substance.
2002 – Daniel Pearl, an American journalist and South Asia Bureau Chief of the Wall Street Journal, was beheaded and mutilated by his captors. He was kidnapped on January 23, 2002.
2003 – NASA's Space Shuttle Columbia (STS-107) disintegrated during re-entry to the Earth's atmosphere. All seven astronauts on board died.
2004 – Janet Jackson's breast was briefly exposed on national television by Justin Timberlake during the Super Bowl 38 halftime show in Houston. She later offered a tearful apology and CBS was fined $550,000 by the FCC for what was termed a "wardrobe malfunction". As a result, broadcasters adopted a stronger adherence to the Federal Communications Commission censorship guidelines.
2008 – Britney Spears was committed to a mental hospital as "a danger to herself and others".
2010 – More than 80 artists gathered to record the remake of "We Are The World". The next day Janet Jackson laid down her version of Michael Jackson's part. The song premiered at the opening of the Winter Olympics on February 12.
BIRTHDAYS:
Garrett Morris – 86 years old (1937) – Actor, comedian (TV's "Saturday Night Live", "2 Broke Girls")
Mike Campbell – 73 years old (1950) – Guitarist (Tom Petty and The Heartbreakers)
Bill Mumy – 69 years old (1954) – Actor ("Twilight Zone – The Movie", "The Rockford Files", "Lost in Space")
Matt Lattanzi – 64 years old (1959) – Actor (TV's "Paradise Beach", movie "My Tutor")
Linus Roache – 59 years old (1964) – Actor (TV's "Vikings", "Law and Order", movie "Batman Begins")
Sherilynn Fenn – 58 years old (1965) – Actress (TV's "Rude Awakening", "Twin Peaks", movie "Boxing Helena"). Born in Detroit, MI.
Pauly Shore – 55 years old (1968) – Comedian, actor ("Encino Man", "Son in Law", "In the Army Now", "Pauly Shore Is Dead")
Michael C. Hall – 52 years old (1971) – Actor (TV's "Dexter", "Six Feet Under")
Lauren Conrad – 37 years old (1986) – Reality star (TV's "The Hills", "Laguna Beach: The Real Orange County")
Heather Morris – 36 years old (1987) – Actress (TV's "Glee")
Harry Styles – 29 years old (1994) – Singer (One Direction)
TODAY IS:
National Girls and Women in Sports Day
For additional information check out websites like: www.on-this-day.com, www.born-today.com, www.famousbirthdays.com, www.daysoftheyear.com, and www.nationaldaycalendar.com.