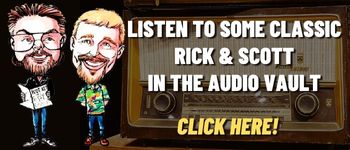 A quick look at Today in History, check out some Celebrity Birthdays, and find out what Days of the Year to celebrate.
TODAY IN HISTORY:
1741 – The first magazine in the United States, "The American Magazine", was published in Philadelphia, PA.
1866 – Jesse James held up his first bank.
1875 – Edna Kanouse gave birth to America's first quintuplets. Unfortunately, all five of the baby boys died within two weeks.
1889 – Norman Coleman became the first U.S. Secretary of Agriculture.
1914 – The American Society of Composers, Authors and Publishers (ASCAP) was formed in New York, NY. The society was founded to protect the copyrighted musical compositions of its members.
1920 – The National Negro Baseball League was organized.
1935 – In Flemington, NJ, a jury found Bruno Richard Hauptmann guilty of the 1932 kidnapping and death of the infant son of Charles and Anne Lindbergh. Hauptmann would later be executed for the crimes.
1937 – The comic strip "Prince Valiant" appeared for the first time.
1955 – Israel acquired 4 of the 7 Dead Sea scrolls.
1961 – Frank Sinatra unveiled his own recording label — Reprise.
1962 – McDonalds began selling their first non-burger menu items known as the "Filet-O-Fish" sandwich.
1965 – Sixteen-year-old Peggy Fleming won the ladies senior figure skating title at Lake Placid, NY.
1980 – The leather jacket worn by Henry Winkler's character "Fonzie" on the television show "Happy Days" went on display at the Smithsonian Institution in Washington, DC.
1982 – The 300 pound gravestone of Lynyrd Skynyrd singer Ronnie Van Zant was stolen from a cemetery in Orange Park, FL. It was found two weeks later in a dry river bed.
1988 – Michael Jackson bought a ranch in Santa Ynez, CA that he would call "Neverland".
1997 – Astronauts on the Space Shuttle Discovery brought the Hubble Space Telescope aboard for a tune up which allowed the telescope to see further into the universe
1997 – The Dow Jones industrial average passed the 7,000 mark for the first time. The day ended at 7,022.44.
2000 – Charles M. Schulz's last original Sunday "Peanuts" comic strip appeared in newspapers, one day after his death.
2002 – In Alexandria, VA, John Walker Lindh pled innocent to a 10-count federal indictment. He was charged with conspiring to kill Americans and aiding Osama bin Laden's terrorist network.
2002 – Former New York mayor Rudolph Giuliani received an honorary knighthood from Queen Elizabeth II.
2008 – Baseball player Roger Clemens denied having taken performance-enhancing drugs in testimony before Congress.
2008 – Hollywood writers ended their 100-day strike.
2021 – Former President Donald Trump was acquitted in his second impeachment trial.
BIRTHDAYS:
Kim Novak – 90 years old (1933) – Actress ("Vertigo", "The Man With the Golden Arm", "Bell, Book and Candle", "Picnic", TV's "Falcon Crest")
Robert J. Eaton – 83 years old (1940) – Chairman and former CEO of Chrysler Corporation
Bo Svenson – 82 years old (1941) – Actor ("Speed 2: Cruise Control", "Inglourious Basterds", "The 7 Adventures of Sinbad", "The Dependables")
Stockard Channing – 79 years old (1944) – Actress ("Grease", TV's "The West Wing")
Jerry Springer – 79 years old (1944) – Talk show host, 56th Mayor of Cincinnati, OH (TV's "The Jerry Springer Show")
Mike Krzyzewski – 76 years old (1947) – Duke basketball coach
Peter Gabriel – 73 years old (1950) – Singer (Genesis)
David Naughton – 72 years old (1951) – Actor ("An American Werewolf in London", "Midnight Madness", TV's "Makin' It", Dr. Pepper commercials)
Matt Salinger – 63 years old (1960) – Actor ("Revenge of the Nerds", "Captain America", "What Dreams May Come", TV's "Law & Order: Special Victims Unit", "24")
Henry Rollins – 62 years old (1961) – Singer, TV and radio host
Neal McDonough – 57 years old (1966) – Actor (TV's "Band of Brothers", "Boomtown", "Suits", "Desperate Housewives", movies "Walking Tall", "Red 2", "The Marine 3: Homefront", "Traitor")
Freedom Williams – 57 years old (1966) – Singer (C+C Music Factory)
Kelly Hu – 55 years old (1968) – Actress (TV's "Sunset Beach", "Nash Bridges", movies "The Scorpion King", "Cradle 2 the Grave", "The Tournament", "White Frog")
Randy Moss – 46 years old (1977) – Football player, analyst ("FOX Sports")
Mena Suvari – 44 years old (1979) – Actress ("American Beauty", "American Pie" 1 & 2, "Loser", "Carrie 2")
TODAY IS:
National Clean Out Your Computer Day
National Football Hangover Day
For additional information check out websites like: www.on-this-day.com, www.born-today.com, www.famousbirthdays.com, www.daysoftheyear.com, and www.nationaldaycalendar.com.