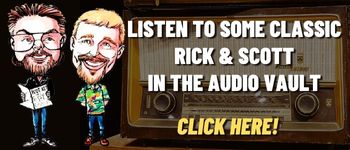 A quick look at Today in History, check out some Celebrity Birthdays, and find out what Days of the Year to celebrate.
TODAY IN HISTORY:
1803 – The apple parer was patented by Moses Coates.
1849 – In New York, NY, James Polk became the first serving President to have his photograph taken. The photographer was Matthew Brady.
1859 – Oregon was admitted as the 33rd state.
1876 – Alexander Graham Bell filed for a patent for his telephone. The patent was officially issued on March 7, 1876.
1899 – Congress approved voting machines for use in federal elections.
1899 – The coldest temperature ever in recorded in Grand Rapids, MI was -24° F.
1903 – The U.S. Department of Commerce and Labor was established. It would later be split into the Department of Commerce and the Department of Labor.
1912 – The first diesel engine submarine was commissioned in Groton, CT.
1912 – Arizona was admitted as the 48th state.
1920 – The League of Women Voters was founded in Chicago, IL.
1924 – The Computing-Tabulating-Recording Company changed its name to International Business Machines Corporation (IBM).
1929 – The "St. Valentine's Day Massacre" took place in Chicago, IL. Seven gangsters who were rivals of Al Capone were killed.
1932 – The U.S. won the first bobsled competition at the Winter Olympic Games at Lake Placid, NY.
1940 – The first porpoise born in captivity arrived at Marineland in Florida.
1946 – ENIAC (Electronic Numerical Integrator and Computer) was unveiled. The device, which was the world's first general purpose electronic computer, was built at the University of Pennsylvania.
1961 – Lawrencium, element 103, was first produced in Berkely, CA.
1962 – First Lady Jacqueline Kennedy took television viewers on a tour of the White House.
1966 – Rick Mount of Lebanon, IN, became the first high school, male athlete to be pictured on the cover of "Sports Illustrated".
1966 – Wilt Chamberlain of the Philadelphia 76ers set a National Basketball Association (NBA) record as he reached a career high of 20,884 points after seven seasons.
1968 – The fourth Madison Square Gardens opened.
1972 – In shows taped several weeks earlier, John Lennon and Yoko Ono begin a week long stint as co-hosts on television's "The Mike Douglas Show".
1980 – Walter Cronkite announced his retirement as anchorman from the "CBS Evening News".
1983 – A 6-year-old boy became the first person to receive a heart and liver transplants in the same operation.
1985 – Cable News Network (CNN) reporter Jeremy Levin was freed. He had been being held in Lebanon by extremists.
1989 – Iran's Ayatollah Khomeini called on Muslims to kill Salman Rushdie because of his novel "The Satanic Verses."
1989 – The first satellite of the Global Positioning System (GPS) was placed into orbit around Earth.
1992 – The movie "Wayne's World" premiered in theaters. The Wayne and Garth characters originally appeared on TV's "Saturday Night Live".
1997 – Astronauts on the Space Shuttle Discovery began a series of spacewalks that were required to overhaul the Hubble Space Telescope.
1998 – Authorities officially announced that Eric Rudolph was a suspect in a bombing of an abortion clinic in Alabama.
2000 – The spacecraft NEAR Shoemaker entered orbit around asteroid 433 Eros, the first spacecraft to orbit an asteroid.
2001 – Eminem pleaded guilty in a Michigan court to weapons charges in connection with an incident in which he allegedly pistol whipped a man he saw kissing his wife.
2002 – Sylvester Stallone filed a lawsuit against Kenneth Starr, alleging that Starr had given bad advice about selling Planet Hollywood stock.
2005 – The video-sharing website YouTube was launched by a group of college students, eventually becoming the largest video sharing website in the world and a main source for viral videos.
2018 – A shooting at Marjory Stoneman Douglas High School in Parkland, FL was one of the deadliest school massacres with 17 fatalities and 15 injuries
BIRTHDAYS:
Michael Bloomberg – 81 years old (1942) – Former New York City Mayor
Carl Bernstein – 79 years old (1944) – Journalist
Jackie "The Joke Man" Martling – 75 years old (1948) – Comedian, radio personality ("The Howard Stern Show")
Pat O'Brien – 75 years old (1948) – Television personality (TV's "CBS Sports", "Access Hollywood", "The Insider")
Ray Teller – 75 years old (1948) – Comedian, magician (Pen and Teller) The silent half of Penn and Teller
Roger Fisher – 73 years old (1950) – Guitarist (Heart)
Ken Wahl – 66 years old (1957) – Actor (TV's "Wiseguy")
Meg Tilly – 63 years old (1960) – Actress ("The Big Chill," "Agnes of God", "Psycho 2", "The Two Jakes", "Sleep With Me")
Dwayne Wiggins – 62 years old (1961) – Musician (Tony! Toni! Toné!)
Enrico Colantoni – 60 years old (1963) – Actor (TV's "Just Shoot Me!", "Veronica Mars", "Flashpoint", "Person of Interest", "Carmilla", movies "The Wrong Guy", "Galaxy Quest", "A.I. Artificial Intelligence", "Contagion")
Zach Galligan – 59 years old (1964) – Actor ("Gremlins", "Waxwork" and their sequels)
Jules Asner – 55 years old (1968) – TV host ("Wild On…", "E! News Daily")
Simon Pegg – 53 years old (1970) – Actor ("Shaun of the Dead", "Hot Fuzz", "Paul", "The World's End", "Star Wars: The Force Awakens")
Drew Bledsoe – 51 years old (1972) – Football player
Rob Thomas – 51 years old (1972) – Lead singer (Matchbox 20)
Danai Gurira – 45 years old (1978) – Actress (TV's "The Walking Dead")
Richard Hamilton – 45 years old (1978) – Basketball player (The Detroit Pistons 2002-2011)
Tiffany Thornton – 37 years old (1986) – Actress (TV's "Sonny With a Chance", "Game Change")
Freddie Highmore – 31 years old (1992) – Actor (TV's "Bates Motel", movies "The Art of Getting By", "The Spiderwick Chronicles", "August Rush", "Charlie and the Chocolate Factory", "Finding Neverland")
TODAY IS:
National Cream-Filled Chocolates Day
For additional information check out websites like: www.on-this-day.com, www.born-today.com, www.famousbirthdays.com, www.daysoftheyear.com, and www.nationaldaycalendar.com.