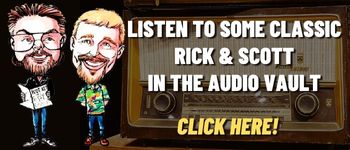 A quick look at Today in History, check out some Celebrity Birthdays, and find out what Days of the Year to celebrate.
TODAY IN HISTORY:
1758 – Mustard was advertised for the first time in America.
1764 – The city of St. Louis, MO, was established.
1799 – Printed ballots were authorized for use in elections in the state of Pennsylvania.
1842 – Adhesive postage stamps were used for the first time by the City Dispatch Post (Office) in New York, NY.
1879 – President Rutherford B. Hayes signed a bill that allowed female attorneys to argue cases before the U.S. Supreme Court.
1903 – Morris and Rose Michtom, Russian immigrants, introduced the first teddy bear in America.
1926 – First Airmail Flight in the United States. It went from Dearborn, MI to Cleveland, OH.
1933 – In Miami, FL, Giuseppe Zangara attempted to assassinate President-elect Franklin D. Roosevelt, but instead shot Chicago Mayor Anton J. Cermak, who died of his wounds on March 6, 1933.
1946 – Edith Houghton, at age 33, was signed as a baseball scout by the Philadelphia Phillies becoming the first female scout in the major leagues.
1946 – ENIAC, the first electronic general purpose computer, was formally dedicated at the University of Pennsylvania in Philadelphia, PA.
1958 – The TV program "The Dick Clark Show" debuted on ABC. Connie Francis, Pat Boone and Jerry Lee Lewis were the first performers to appear on the show.
1960 – The pilot episode of "The Andy Griffith Show" aired as an episode of Danny Thomas' weekly sitcom. Thomas' "Danny Williams" character got a speeding ticket while driving through the small town of Mayberry, NC. There, he meets "Sheriff Andy Taylor" and his son "Opie." Reaction to the half hour was so positive that CBS gave the show the go ahead for the following fall.
1962 – CBS TV bought the exclusive rights to college football games from the National Collegiate Athletic Association (NCAA) for a figure of $10,200,000.
1965 – Canada displayed its new red and white maple leaf flag. The flag was to replace the old Red Ensign standard.
1972 – Sound recordings were granted U.S. Federal copyright protection for the first time.
1978 – Leon Spinks defeated Muhammad Ali for the heavyweight boxing championship.
1985 – The Center for Disease Control reported that more than half of all nine-year-olds in the U.S. showed no sign of tooth decay.
1985 – The John Hughes movie, "The Breakfast Club", was released in theaters.
1991 – The movie "King Ralph", starring John Goodman, premiered in theaters.
1992 – Serial killer Jeffrey Dahmer was sentenced in Milwaukee, WI to life in prison.
1995 – The FBI arrested Kevin Mitnick and charged him with cracking security in some of the nation's most protected computers. He served five years in jail.
2002 – President George W. Bush approved Nevada's Yucca Mountain as a site for long-term disposal of radioactive nuclear waste.
2005 – YouTube was launched.
2013 – A near-Earth asteroid called 2012-DA14 came within 17,200 miles of the Earth's surface, a record-close approach for an object estimated at 50 meters.
2018 – A man in the UK was stunned after finding a shark in his garden when it fell from the sky. Colin Hill spotted the two-foot long catshark around lunchtime and believed the shark was picked up by an over-ambitious seagull that dropped it mid-flight.
2021 – A major winter storm in the U.S. stretched from Texas to Maine. Over 3 million in Texas were without power and 210 in that state would die.
BIRTHDAYS:
Claire Bloom – 92 years old (1931) – Actress ("The King's Speech", "A Streetcar Named Desire", "A Doll's House", "Long Day's Journey into Night")
Gerhard M. Sessler – 92 years old (1931) – Inventor, scientist (Invented the foil electric microphone and the silicon microphone)
Brian Holland – 82 years old (1941) – Songwriter. Born in Detroit, MI.
Sherry Jackson – 81 years old (1942) – Actress ("Ma and Pa Kettle" movies, "The Breaking Point", "The Miracle of Our Lady of Fatima", "Trouble Along the Way", TV's The Danny Thomas Show")
John Helliwell – 78 years old (1945) – Saxophonist (Supertramp)
Marisa Berenson – 76 years old (1947) – Actress, model ("Cabaret", "Death in Venice", "Barry Lyndon", "S.O.B.", "I Am Love")
Melissa Manchester – 72 years old (1951) – Singer, actor ("Midnight Blue", "Don't Cry Out Loud", "You Should Hear How She Talks About You", TV's "Blossom")
Jane Seymour – 72 years old (1951) – Actress (TV's "Dr. Quinn, Medicine Woman", movies "Wedding Crashers", "The New Swiss Family Robinson", "Live and Let Die")
Matt Groenig – 69 years old (1954) – Cartoonist (TV's "The Simpsons")
Christopher McDonald – 68 years old (1955) – Actor ("Happy Gilmore", "Thelma and Louise", TV's "Family Law")
Mikey Craig – 63 years old (1960) – Bassist (Culture Club)
Michael Easton – 56 years old (1967) – Actor (TV's "Days of Our Lives", "Port Charles", "One Life to Live", "Ally McBeal", "The Practice", "Mutant X", "Two", "VR.5", "Total Recall")
Renee O'Connor – 52 years old (1971) – Actress ("Xena: Warrior Princess")
Jaromír Jágr – 51 years old (1972) – Hockey player
Omarosa Manigault Newman – 49 years old (1974) – Reality show star, former aide to President Donald Trump (TV's "The Apprentice")
Ashley Tesoro – 40 years old (1983) – Actress (TV's "Saved by the Bell: The New Class", "The Bold and the Beautiful")
Amber Riley – 37 years old (1986) – Actress (TV's "Glee")
TODAY IS:
International Childhood Cancer Day
For additional information check out websites like: www.on-this-day.com, www.born-today.com, www.famousbirthdays.com, www.daysoftheyear.com, and www.nationaldaycalendar.com.