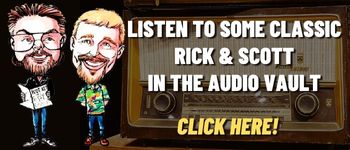 A quick look at Today in History, check out some Celebrity Birthdays, and find out what Days of the Year to celebrate.
TODAY IN HISTORY:
1801 – The U.S. House of Representatives broke an electoral tie between Thomas Jefferson and Aaron Burr. Jefferson was elected President and Burr became Vice President.
1817 – In Baltimore, MD, gas-lit streetlights were used for the first time.
1864 – Dmitri Mendeleev sorted elements by weights and properties and developed the first Periodic Table.
1876 – Julius Wolff became the first person to can sardines.
1878 – In San Francisco, CA, the first large city telephone exchange opened. It had only 18 phones.
1897 – The National Congress of Mothers was organized in Washington, DC, by Alice McLellan Birney and Phoebe Apperson Hearst. It was the forerunner of the National PTA.
1933 – The magazine "Newsweek" was published for the first time.
1933 – The Blaine Act ended Prohibition in the United States.
1933 – Blondie Boopadoop married Dagwood Bumstead three years after the debut of Chic Young's popular comic strip "Blondie".
1934 – The first high school automobile driver's education course was introduced in State College, PA.
1959 – The first weather satellite, Vanguard 2, was launched to measure cloud-cover distribution.
1964 – In Wesberry vs. Sanders, the U.S. Supreme Court ruled that congressional districts within each state had to be approximately equal in population.
1965 – The Ranger 8 probe launched on its mission to take photos of the Mare Tranquillitatis region of the Moon in preparation for the manned Apollo missions.
1965 – Comedienne Joan Rivers made her first guest appearance on television's "The Tonight Show starring Johnny Carson" on NBC.
1974 – A disgruntled U.S. Army private, Robert K. Preston, buzzed the White House in a stolen helicopter.
1985 – U.S. Postage stamp prices went from 20 cents to 22 cents for first class mail.
1992 – In Milwaukee, WI, serial killer Jeffrey Dahmer was sentenced to life in prison. In November of 1994, he was beaten to death in prison.
1996 – NASA's Discovery Program began as the NEAR Shoemaker spacecraft lifted off on the first mission ever to orbit and land on an asteroid (433 Eros).
1996 – World chess champion Garry Kasparov beat the IBM supercomputer "Deep Blue" in a chess match in Philadelphia, PA.
2002 – "Harry Potter and the Sorcerer's Stone" passed "Star Wars: Episode One" to become the second highest-grossing movie of all time, earning $926 million at the box office. "Titanic", with ticket sales of $1.8 billion remained the leader.
2004 – The Michigan Senate passed a bill forbidding mothers from breastfeeding their children in the front seat of a car.
2005 – President George W. Bush named John Negroponte as the first National Intelligence Director.
2007 – Britney Spears checked into — then out of — rehab, and had her head shaved at a California salon.
2014 – Jimmy Fallon made his debut as host of television's "The Tonight Show" on NBC.
BIRTHDAYS:
Barry Humphries (Dame Edna) – 89 years old (1934) – Comedian
Jim Brown – 87 years old (1936) – Football player, actor ("The Dirty Dozen", "tick…tick…tick", "Rio Conchos", "I'm Gonna Git You Sucka")
Brenda Fricker – 78 years old (1945) – Actress ("My Left Foot")
Dodie Stevens – 77 years old (1946) – Singer ("Pink Shoe Laces")
Rene Russo – 69 years old (1954) – Actress ("The Intern", "Nightcrawler", "Lethal Weapon" 3 & 4, "In the Line of Fire", "Get Shorty", "The Thomas Crown Affair")
Richard Karn – 67 years old (1956) – Actor, game show host (TV's "Home Improvement", "Family Feud")
Lou Diamond Phillips – 61 years old (1962) – Actor ("La Bamba", "Stand and Deliver", "Young Guns", "Young Guns II", "Courage Under Fire", TV's "Longmire", "SGU Stargate Universe", "Numb3rs", "Wolf Lake")
Michael Jordan – 60 years old (1963) – Basketball player
Daniel Whitney (Larry the Cable Guy) – 60 years old (1963) – Actor, comedian (TV's "Blue Collar TV")
Michael Bay – 58 years old (1965) – Director ("Armageddon", "Pearl Harbor", "Transformers")
Denise Richards – 52 years old (1971) – Actress ("Starship Troopers", "Wild Things", "Drop Dead Gorgeous", "The World Is Not Enough", "Valentine", TV's "Friends", "Denise Richards: It's Complicated", "Blue Mountain State")
Billie Joe Armstrong – 51 years old (1972) – Musician (Green Day)
Taylor Hawkins – 51 years old (1972) – Drummer (Foo Fighters)
Jerry O'Connell – 49 years old (1974) – Actor ("Piranha 3D", "Kangaroo Jack", "Stand by Me", TV's "The Defenders", "Crossing Jordan", "Sliders")
Bryan White – 49 years old (1974) – Singer ("Someone Else's Star")
Jason Ritter – 43 years old (1980) – Actor (TV's "Girls", "Parenthood", "Gravity Falls", "Drunk History", "Joan of Arcadia")
Joseph Gordon-Levitt – 42 years old (1981) – Actor (TV's "3rd Rock From the Sun", movies "Inception", "50/50", "Premium Rush", "500 Days of Summer", "Looper", "Don Jon")
Paris Hilton – 42 years old (1981) – Socialite
Ed Sheeran – 32 years old (1991) – Singer
TODAY IS:
National Random Acts of Kindness Day
For additional information check out websites like: www.on-this-day.com, www.born-today.com, www.famousbirthdays.com, www.daysoftheyear.com, and www.nationaldaycalendar.com.