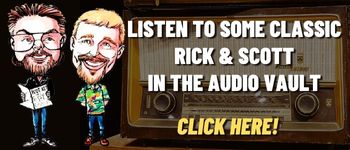 A quick look at Today in History, check out some Celebrity Birthdays, and find out what Days of the Year to celebrate.
TODAY IN HISTORY:
1792 – President George Washington signed the Postal Service Act that created the U.S. Post Office.
1809 – The U.S. Supreme Court ruled the power of the Federal government was greater than that of any individual state.
1839 – Congress prohibited dueling in the District of Columbia.
1872 – Luther Crowell received a patent for a machine that made paper bags.
1872 – Silas Noble and J.P. Cooley patented the machine that manufactured toothpicks.
1880 – The American Bell Company was incorporated.
1909 – The Hudson Motor Car Company was organized. Major financial backing came from Detroit department store founder J.L. Hudson. Hudson would eventually join American Motors.
1933 – The U.S. House of Representatives completed congressional action on the 21st Amendment to repeal Prohibition.
1943 – American movie studio executives agreed to allow the Office of War Information to censor movies.
1962 – John Glenn made space history when he orbited the World three times in 4 hours, 55 minutes. He was the first American to orbit the Earth. He was aboard the Friendship 7 Mercury capsule.
1965 – Ranger 8 crashed on the Moon after sending back thousands of pictures of the Moon's surface. The spacecraft was taking pictures of possible landing sites for the Apollo astronauts.
1971 – The Emergency Broadcast System was accidentally activated in an erroneous national alert.
1974 – Cher filed for divorce from Sonny Bono.
1976 – KISS placed their footprints on the sidewalk outside the Grauman Chinese Theater in Hollywood.
1979 – The PBS TV show "This Old House" premiered.
1987 – After 11 years, David Hartman left ABC TV's "Good Morning America".
1987 – A bomb exploded in a computer store in Salt Lake City, UT. The blast was blamed on the Unabomber.
1997 – Ben and Jerry's introduced their ice cream Phish Food. It was named after the rock group Phish.
1997 – The Trinity Broadcasting network announced it dropped singer Pat Boone's Gospel America show after he recorded a heavy metal album and appeared on the American Music Awards in black leather and a studded dog collar.
1998 – Tara Lipinski, at age 15, became the youngest gold medalist in winter Olympics history when she won the ladies' figure skating title at Nagano, Japan.
2001 – A man led police on a 10 mile-an-hour chase on a tractor and was jailed. The driver was chased after being spotted driving while drinking a beer. Residents of Janesville, WI, lined the chase route and some even took photos. The driver eventually stopped in a church parking lot and told officers he didn't think he would be arrested there. He was.
2002 – It's revealed that Lance Bass of 'N Sync was hoping to become an astronaut and take part in a November mission to the International Space Station.
2003 – The Station nightclub in West Warwick, RI caught fire during a pyrotechnics display at a Great White concert, killing 100 people including the band's guitarist, Ty Longley and injuring nearly 200. It's the worst such disaster in U.S. history.
2004 – Apple released their iPod Mini.
2008 – The U.S. Navy destroyed an inoperable spy satellite with a missile from the USS Lake Erie.
2015 – The Dow Jones Industrial Average set a record high when it closed above 18,100.
2016 – Six people were killed and two injured in multiple shooting incidents in Kalamazoo, MI.
2016 – A 4-inch lock of John Lennon's hair sold for $35,000 to a memorabilia collector at an auction in Dallas, TX.
BIRTHDAYS:
Roger Penske – 86 years old (1937) – Race car driver, team owner
Richard Beymer – 85 years old (1938) – Actor ("The Diary of Anne Frank", "West Side Story", TV's "Twin Peaks")
Buffy Sainte-Marie – 82 years old (1941) – Singer, songwriter
Phil Esposito – 81 years old (1942) – Hockey player
Mitch McConnell – 81 years old (1942) – Politician (Senate Minority Leader) and retired attorney.
Brenda Blethyn – 77 years old (1946) – Actress ("Secrets and Lies", "Little Voice")
Sandy Duncan – 77 years old (1946) – Dancer, actress ("Peter Pan", "Star Spangled Girl", TV's "Roots", "Valerie", "Funny Face", "The Hogan Family")
Peter Strauss – 76 years old (1947) – Actor ("Peter Gunn", "The Yearling", "xXx: State of the Union", TV's "Rich Man, Poor Man")
Jennifer O'Neill – 75 years old (1948) – Actress, model ("Summer of '42")
Ivana Trump – 74 years old (1949) – Donald Trump's first wife
Patty Hearst – 69 years old (1954) – Publishing heiress, kidnapped by Symbionese Liberation Army and ultimately joined her captors, pardoned by President Clinton
James Wilby – 65 years old (1958) – Actor ("A Summer Story", "Dreamchild")
Joel Hodgson – 63 years old (1960) – Actor, writer (TV's "Mystery Science Theater 3000")
Charles Barkley – 60 years old (1963) – Basketball player, sportscaster.
French Stewart – 59 years old (1964) – Actor (TV's "3rd Rock from the Sun", "Mom")
Cindy Crawford – 57 years old (1966) – Supermodel, actress ("Fair Game")
Andrew Shue – 56 years old (1967) – Actor (TV's "Melrose Place")
Lili Taylor – 56 years old (1967) – Actress ("Maze Runner: The Scorch Trials", "The Conjuring", "The Haunting", "I Shot Andy Warhol", "Say Anything", TV's "Six Feet Under")
Brian Littrell – 48 years old (1975) – Singer (The Backstreet Boys)
Jay Hernandez – 45 years old (1978) – Actor (TV's "Hang Time", movies "Crazy/Beautiful", "Torque", "Ladder 49", "Friday Night Lights", "Hostel", "World Trade Center", "Lakeview Terrace", "Takers", "Suicide Squad")
Michael Zegen – 44 years old (1979) – Actor (TV's "Rescue Me", "Boardwalk Empire", "The Marvelous Mrs. Maisel")
Majandra Delfino – 42 years old (1981) – Actress (TV's "Roswell", "Friends With Better Lives")
Trevor Noah – 39 years old (1984) – TV Host (TV's "The Daily Show")
Miles Teller – 36 years old (1987) – Actor ("Whiplash", "Fantastic Four", "The Spectacular Now", the "Divergent" movies, "That Awkward Moment")
Rihanna – 35 years old (1988) – Singer
TODAY IS:
For additional information check out websites like: www.on-this-day.com, www.born-today.com, www.famousbirthdays.com, www.daysoftheyear.com, and www.nationaldaycalendar.com.