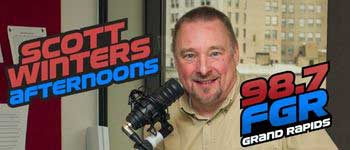 A quick look at Today in History, check out some Celebrity Birthdays, and find out what Days of the Year to celebrate.
TODAY IN HISTORY:
1842 – John J. Greenough patented the sewing machine.
1858 – The first electric burglar alarm was installed in Boston, MA.
1866 – Lucy B. Hobbs became the first woman to graduate from a dental school. The school was the Ohio College of Dental Surgery in Cincinnati.
1878 – The first telephone directories issued in the U.S. were distributed to residents in New Haven, CT. It was one page with only fifty names.
1885 – The newly completed Washington Monument was dedicated in Washington, D.C.
1904 – The National Ski Association was formed in Ishpeming, MI. The town is known as the birthplace of organized skiing in America.
1925 – The first issue of "The New Yorker" was published.
1932 – William N. Goodwin patented the camera exposure meter.
1947 – In New York, NY, Edwin Land demonstrated the Polaroid Land Camera to the Optical Society of America. It was the first camera that could take, develop and print a black and white picture on photo paper in about a minute. The camera went on sale in 1948.
1948 – NASCAR was incorporated.
1958 – The first Flying V guitar, by Gibson, was shipped from a factory in Kalamazoo, MI.
1965 – Controversial black leader Malcolm X, 39, was shot to death during an appearance at the Audubon Ballroom in New York, NY. The assassins were identified as Black Muslims.
1968 – McGraw-Hill, Inc. outbid eight other American publishers for the U.S. rights to Hunter Davies' authorized biography of the Beatles. They paid $150,000 for the rights.
1968 – An agreement between baseball players and club owners increased the minimum salary for major league players to $10,000 a year.
1970 – The Jackson 5 made their TV debut on "American Bandstand."
1972 – Chlorastrolite was named Michigan's official state gem (It's a green gem).
1972 – Richard Nixon became the first U.S. President to visit China.
1975 – Former U.S. Attorney General John N. Mitchell and former White House aides H.R. Haldeman and John D. Ehrlichman were sentenced to 2-1/2 to 8 years in prison for their roles in the Watergate cover-up.
1988 – In Baton Rouge, LA, TV evangelist Jimmy Swaggart confessed to his congregation that he was guilty of an unspecified sin. He announced that he was leaving the pulpit temporarily. It later came out that he had been having sex with a prostitute.
1995 – Chicago stockbroker Steve Fossett landed in Leader, Saskatchewan, Canada and became the first person to fly solo across the Pacific Ocean in a balloon.
1997 – Wheel of Fortune debuted their all new digital puzzle board. Vanna White no longer has to turn the letter around. Now she just taps the letter and it lights up.
2000 – David Letterman returned to "The Late Show" about five weeks after having an emergency quintuple heart bypass operation. At his request, Foo Fighters perform "Everlong." He introduced them as "my favorite band playing my favorite song."
2007 – Apple secured the rights to the name iPhone following a settlement with Cisco Systems.
BIRTHDAYS:
Bob Rafelson – 89 years old (1933) – Producer, director (TV's "The Monkees")
Gary Lockwood – 85 years old (1937) – Actor ("2001: A Space Odyssey," "Splendor in the Grass")
Peter McEnery – 82 years old (1940) – Actor ("Negatives")
David Geffen – 79 years old (1943) – Producer, record executive (Founded the Asylum and Geffen Record labels. Partnered with Steven Spielberg and Jeffrey Katzenberg to found the DreamWorks movie studio)
Tyne Daly – 76 years old (1946) – Actress (TV's "Cagney and Lacey", "The Enforcer", "Judging Amy", "Christy")
Jerry Harrison – 73 years old (1949) – Keyboardist, guitarist (Talking Heads)
William Petersen – 69 years old (1953) – Actor (TV's "CSI: Crime Scene Investigation", movies "Manhunter", "To Live and Die in L.A.", "Fear")
Kelsey Grammer – 67 years old (1955) – Actor (TV's "Cheers," "Frazier", voice of Sideshow Bob on "The Simpsons")
Mary Chapin Carpenter – 64 years old (1958) – Singer
Jack Coleman – 64 years old (1958) – Actor (TV's "Dynasty", "Heroes")
Alan Trammell – 64 years old (1958) – Baseball player, manager (Detroit Tigers player 1977-1996, manager 2003-2005)
Christopher Atkins – 61 years old (1961) – Actor (TV's "Dallas," movie "The Blue Lagoon")
William Baldwin – 59 years old (1963) – Actor ("Backdraft". "The Squid and the Whale", "Say Nothing", "Three of Hearts", "Backdraft", "Flatliners")
Tad Kinchla – 49 years old (1973) – Bassist (Blues Traveler)
Jennifer Love Hewitt – 43 years old (1979) – Actress ("I Know What You Did Last Summer," "Sister Act 2: Back in the Habit", "Can't Hardly Wait", TV's "Ghost Whisperer", "Time of Your Life", "Party of Five", "The Client List")
Charlotte Church – 36 years old (1986) – Singer, actor
Ashley Greene – 35 years old (1987) – Actress (the "Twilight" movies)
Ellen Page – 35 years old (1987) – Actress ("Hard Candy", "Juno", "Inception", "Whip It", "Smart People", "X-Men: The Last Stand and Days of Future Past", "The East")
TODAY IS:
International Mother Language Day
For additional information check out websites like: www.on-this-day.com, www.born-today.com, www.famousbirthdays.com, www.daysoftheyear.com, and www.nationaldaycalendar.com.