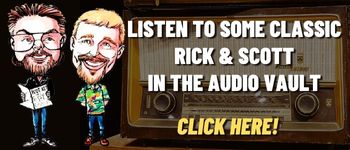 A quick look at Today in History, check out some Celebrity Birthdays, and find out what Days of the Year to celebrate.
TODAY IN HISTORY:
1630 – Quadequine introduced popcorn to English colonists at their first Thanksgiving dinner.
1849 – The first school house built in Grand Rapids, MI, just for school, burned to the ground.
1854 – The first ever meeting of the new Republican Party in Jackson, MI.
1855 – Congress voted to appropriate $200,000 to continue the work on the Washington Monument. The next morning the resolution was tabled and it would be 21 years before the Congress would vote on funds again. Work was continued by the Know-Nothing Party in charge of the project.
1860 – Organized baseball's first game was played in San Francisco, CA.
1865 – Tennessee adopted a new constitution that abolished slavery.
1879 – In Utica, NY, Frank W. Woolworth opened his first of many 5 and 10-cent Woolworth stores.
1885 – The Washington Monument was officially dedicated in Washington, DC. It opened to the public in 1889.
1889 – President Grover Cleveland signed a bill admitting North Dakota, South Dakota, Montana and Washington as U.S. states.
1920 – The first dog race track to use an imitation rabbit opened in Emeryville, CA.
1923 – The first successful chinchilla farm opened in Los Angeles, CA. It was the first farm of its kind in the U.S.
1924 – President Calvin Coolidge delivered the first Presidential radio broadcast from the White House.
1959 – Lee Petty won the first Daytona 500.
1973 – Hermus Millsaps of Taylor, MI, became the first Michigan lottery million dollar winner. Millsaps and his wife went to Lansing to collect their winnings and spent all of their money on bus tickets to get there. They didn't have the money for bus fare to get home. A lottery agent drove the couple home.
1974 – The final episode of the "Sonny and Cher Comedy Hour" was taped, less than a week after the couple filed for divorce. Despite being the eighth most watched show in prime time, CBS cancelled the series on May 29th.
1980 – The United States Olympic hockey team upset the Soviets in Lake Placid, NY, 4-3 in a win that came to be known as "the miracle on ice". The U.S. team went on to win the gold medal.
1983 – Smokey Robinson became the 1,759th celebrity on the Hollywood Walk of Fame.
1984 – The U.S. Census Bureau statistics showed that the state of Alaska was the fastest growing state of the decade with an increase in population of 19.2%.
1989 – Milli Vanilli won a Grammy for Best New Artist. It was admitted later that they were not the vocalists on the album.
1997 – In Roslin, Scotland, Ian Wilmut and colleagues announced that an adult sheep had been successfully cloned. Dolly the sheep (named after Dolly Parton) was actually born on July 5, 1996. She was the first mammal to have been successfully cloned from an adult cell.
2004 – Ralph Nader announces his independent candidacy for President.
2006 – Someone in Michigan purchased the one billionth song on iTunes. The song was Coldplay's "Speed of Sound".
2010 – A copy of "Action Comics #1" sold at auction for $1 million. The comic featured the introduction of Superman.
2010 – Walmart announced it was acquiring the video streaming company Vudu, Inc.
2021 – A candle lighting ceremony was held outside the White House in Washington, DC, to mark 500,000 COVID-19 deaths.
BIRTHDAYS:
Paul Dooley – 95 years old (1928) – Comedian, producer, writer (Created TV's "The Electric Company", movies "Sixteen Candles", "Popeye", "Raggedy Ann and Andy: A Musical Adventure", "Breaking Away", the voice of Sarge in the Disney/Pixar film "Cars" and "Cars 2")
Bobby Hendricks – 85 years old (1938) – Singer (The Drifters)
John Ashton – 75 years old (1948) – Actor ("Beverly Hills Cop", "Midnight Run")
Ellen Greene – 72 years old (1951) – Actress ("Little Shop of Horrors", TV's "Pushing Daisies")
Julius Erving – 73 years old (1950) – Basketball player
Julie Walters – 73 years old (1950) – Actress ("Educating Rita", "Harry Potter" films)
Kyle MacLachlan – 64 years old (1959) – Actor ("Blue Velvet", "The Doors", "Showgirls", TV's "Desperate Housewives", "Sex and the City", "Twin Peaks")
Jeri Ryan – 55 years old (1968) – Actress (TV's "Star Trek: Voyager", "Body of Proof", "Leverage", "Boston Public", "The O.C.")
José Solano – 52 years old (1971) – Actor (TV's "Baywatch")
Drew Barrymore – 48 years old (1975) – Actress, Talk Show Host ("Everybody's Fine", "Whip It", "He's Just Not That Into You", "Music and Lyrics", "Charlie's Angels", "The Wedding Singer", "Mad Love", "Boys on the Side", "Bad Girls", "Poison Ivy", "ET: The Extraterrestrial")
Shamari Fears – 43 years old (1980) – Singer, actress (Blaque, "Get It On"). Born in Detroit, MI.
TODAY IS:
National Cook a Sweet Potato Day
National Supermarket Employee Day
For additional information check out websites like: www.on-this-day.com, www.born-today.com, www.famousbirthdays.com, www.daysoftheyear.com, and www.nationaldaycalendar.com.