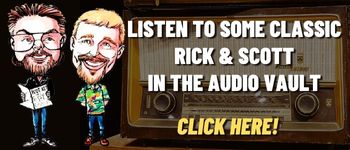 A quick look at Today in History, check out some Celebrity Birthdays, and find out what Days of the Year to celebrate.
TODAY IN HISTORY:
1836 – William Austin Burt received a patent for his solar compass. Using his product, he and his crew surveyed much of the state of Michigan.
1863 – President Abraham Lincoln signed the National Currency Act.
1870 – In New York, NY, the first pneumatic-powered subway line opened to the public.
1907 – Congress raised their own pay to $7,500 per year.
1917 – The Original Dixieland Jass Band recorded the first jazz record for the Victory Talking Machine Company in New York, NY.
1919 – President Woodrow Wilson signed an act of Congress establishing the Grand Canyon National Park in Arizona.
1929 – President Calvin Coolidge signed a bill creating the 96,000 acre Grand Teton National Park in the state of Wyoming.
1930 – The city of New York, NY, installed traffic lights.
1933 – A ground-breaking ceremony was held at Crissy Field for the Golden Gate Bridge in San Francisco, CA.
1935 – The New York Yankees released Babe Ruth from his contract.
1945 – A nationwide midnight curfew went into effect.
1954 – Michigan Congresswoman Ruth Thompson introduced a bill to prohibit the distribution of obscene, lewd, or lascivious recordings.
1955 – Billboard reported that the 45 rpm single was outselling 78 rpm records for the first time.
1964 – The day after defeating Sonny Liston for the world heavyweight crown, Cassius Clay (who later changed his name to Muhammad Ali) announced that he had joined the Nation of Islam and wished to be known as Cassius X.
1966 – Launch of AS-201, the first flight of the Saturn IB rocket.
1979 – The television show "Flatbush" debuted on CBS.
1987 – Capitol Records released the first 4 Beatles albums on CD.
1993 – Six people were killed and more than a thousand injured when a van exploded in the parking garage beneath the World Trade Center in New York, NY. The bomb had been built by Islamic extremists.
1998 – A Texas jury rejected an $11 million lawsuit by Texas cattlemen who blamed Oprah Winfrey for a drop in the price of beef after an on-air comment about mad-cow disease.
2008 – Walmart remained the number one music seller in the United States. However, Apple announced that the iTunes Store had surpassed Best Buy to become the second largest music seller.
2009 – Grand Rapids, MI radio personality Rick Beckett had a heart attack and passed away. He had been working at WOOD Radio with Scott Winters on "The Rick and Scott Show". Previously he had worked at WGRD, WKLQ and WZZR (now WLHT).
2009 – The Pentagon reversed its 18-year policy of not allowing media to cover returning war dead. The reversal allowed some media coverage with family approval.
2012 – Inside a gated community in Sanford, FL, neighborhood watch volunteer George Zimmerman shot and killed an unarmed 17 year old, Trayvon Martin, who was staying with family. Zimmerman was interviewed by police and released without any charges being filed.
BIRTHDAYS:
Bill Duke – 80 years old (1943) – Actor ("Car Wash", "American Gigolo", "Commando", "Predator", "Action Jackson", "The Limey", "Exit Wounds", "Menace II Society")
Mitch Ryder – 78 years old (1945) – Singer (The Detroit Wheels). Born in Hamtramck, MI.
Sandie Shaw – 76 years old (1947) – Singer ("Puppet on a String")
Priscilla Lopez – 75 years old (1948) – Singer, actress (TV's "In the Beginning", movies "Center Stage", "Maid in Manhattan", "Tony n' Tina's Wedding", "Musical Chairs")
Jonathan Cain – 73 years old (1950) – Singer (The Babys, Journey)
Michael Bolton – 70 years old (1953) – Singer
Greg Germann – 65 years old (1958) – Actor (TV's "Ally McBeal", "Ned & Stacey", "Law & Order")
Jennifer Grant – 57 years old (1966) – Actress (TV's "Beverly Hills, 90210", "Movie Stars")
Erykah Badu – 52 years old (1971) – Singer
Marshall Faulk – 50 years old (1973) – Football player, analyst (TV's "NFL Total Access", "Thursday Night Football", "NFL GameDay Morning")
TODAY IS:
National Letter to an Elder Day
National Set a Good Example Day
National Tell a Fairy Tale Day
For additional information check out websites like: www.on-this-day.com, www.born-today.com, www.famousbirthdays.com, www.daysoftheyear.com, and www.nationaldaycalendar.com.