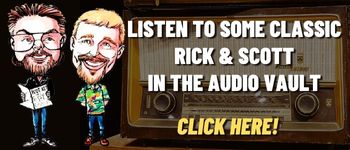 A quick look at Today in History, check out some Celebrity Birthdays, and find out what Days of the Year to celebrate.
TODAY IN HISTORY:
1801 – The city of Washington, DC, was placed under congressional jurisdiction.
1827 – In New Orleans, LA, a group of masked students partied and danced in the streets for the first citywide Mardi Gras celebration.
1836 – Russell Alexander Alger was born in Ohio. The Grand Rapids lumberman became a U.S. Senator, Governor of Michigan, a Civil War General, Commander in Chief of Grand Army of the Republic. He was one of the state's richest men. Alger School, Alger Street, and Alger Heights were named after him.
1867 – Dr. William G. Bonwill invented the dental mallet.
1883 – Oscar Hammerstein patented the first cigar-rolling machine.
1896 –  A picture of an X-ray photograph made by Dr. H.L. Smith was published in the "Charlotte Observer". The photograph showed a perfect picture of all the bones of a hand and a bullet that Smith had placed between the third and fourth fingers in the palm.
1900 – The patent for aspirin was granted in the United States.
1922 – The U.S. Supreme Court upheld the 19th Amendment that guaranteed women the right to vote.
1936 – 20th Century Fox signed a contract with child actress Shirley Temple for $50,000 per film.
1939 – The U.S. Supreme Court ruled that sit-down strikes violate property owners' rights and are therefore illegal.
1951 – The 22nd Amendment to the U.S. Constitution was ratified, limiting Presidents to two terms.
1955 – Billboard magazine reported that for the first time 45 rpm records outsold the larger 78 rpm platters.
1963 – The New York Yankees signed Mickey Mantle to a baseball contract for a $100,000 a year.
1970 – Jefferson Airplane was fined $1,000 for using profanity during a concert in Oklahoma City, OK.
1973 – The American Indian Movement occupied Wounded Knee in South Dakota.
1974 – The first issue of "People" magazine was published.
1981 – Chrysler Corporation was granted an additional $400 million in federal loan guarantees. Chrysler had posted a loss of $1.7 billion in 1980.
1984 – A Pepsi commercial featuring the Jacksons premiered on MTV.
1986 – The U.S. Senate approved the telecast of its debates on a trial basis.
1990 – The Exxon Corporation and Exxon Shipping were indicted on five criminal counts in reference to the 1989 Exxon Valdez oil spill.
1991 – President George H.W. Bush announced live on television that "Kuwait is liberated" and "Iraq's army is defeated."
1997 – Don Cornelius, host of television's "Soul Train", received a star on the Hollywood Walk of Fame.
1999 – Colin Prescot and Andy Elson set a new hot air balloon endurance record when they had been aloft for 233 hours and 55 minutes. The two were in the process of trying to circumnavigate the Earth.
2002 – In Boston, MA, twenty people working at Logan International Airport were charged with lying to get their jobs or security badges.
2021 – Hasbro announced that Mr. Potato Head would be changed to the gender-neutral Potato Head.
BIRTHDAYS:
Joanne Woodward – 93 years old (1930) – Actress ("The Three Faces of Eve", "Rachel, Rachel", "Summer Wishes Winter Dreams", "Mr. and Mrs. Bridge")
Ralph Nader – 89 years old (1934) – Consumer advocate, Presidential candidate
Barbara Babcock – 86 years old (1937) – Actress (TV's "Hill Street Blues", "Dr. Quinn, Medicine Woman")
Neal Schon – 69 years old (1954) – Guitarist (Journey)
Adrian Smith – 66 years old (1957) – Guitarist (Iron Maiden)
Timothy Spall – 66 years old (1957) – Actor (The "Harry Potter" series, "Mr. Turner", "The King's Speech", "Vanilla Sky")
Paul Humphreys – 63 years old (1960) – Musician (Orchestral Manoeuvres in the Dark)
Johnny Van Zant – 63 years old (1960) – Singer (Lynyrd Skynyrd)
Adam Baldwin – 61 years old (1962) – Actor ("Wyatt Earp," "Ordinary People", "My Bodyguard", "DC Cab", "Full Metal Jacket", "Independence Day", TV's "Firefly")
Grant Show – 61 years old (1962) – Actor (TV's "Melrose Place," "Beverly Hills 90210"). Born in Detroit, MI.
Chelsea Clinton – 43 years old (1980) – Daughter of President Bill Clinton & Hillary Clinton
Josh Groban – 42 years old (1981) – Singer, Host (TV's "Rising Star")
Ashthon Jones – 37 years old (1986) – Singer (Finished 13th on TV's "American Idol: Season 10")
Stefano Langone – 34 years old (1989) – Singer (Finished 7th on TV's "American Idol: Season 10")
TODAY IS:
For additional information check out websites like: www.on-this-day.com, www.born-today.com, www.famousbirthdays.com, www.daysoftheyear.com, and www.nationaldaycalendar.com.