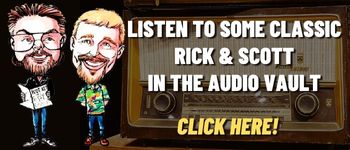 A quick look at Today in History, check out some Celebrity Birthdays, and find out what Days of the Year to celebrate.
TODAY IN HISTORY:
1784 – John Wesley chartered the Methodist Church.
1827 – The Baltimore & Ohio Railroad became the first railroad incorporated for commercial transportation of people and freight.
1849 – Regular steamboat service to California via Cape Horn arrived in San Francisco for the first time. The SS California had left New York Harbor on October 6, 1848. The trip took 4 months and 21 days.
1854 – The Republican Party was organized in Ripon, WI. About 50 slavery opponents began the new political group.
1861 – The U.S. territory of Colorado was organized.
1885 – AT&T (American Telephone and Telegraph) was incorporated. The company was capitalized on only $100,000 and provided long distance service for American Bell.
1893 – Edward G. Acheson showed his patent for Carborundum.
1911 – Thomas A. Edison, Inc. was organized.
1932 – Inventor Richard Spikes patented the automatic gear shift.
1935 – DuPont scientist Wallace Carothers invented nylon.
1940 – The first televised basketball game was shown. At Madison Square Gardens in New York, NY, the University of Pittsburgh defeated Fordham University 57-37.
1953 – In a Cambridge University laboratory, scientists James D. Watson and Francis H.C. Crick discovered the double-helix structure of DNA.
1954 – The first color television sets using the NTSC standard were offered for sale to the general public.
1956 – A patent was issued to Forrester for a computer memory core.
1983 – The final episode of the television show "M*A*S*H" aired with almost 106 million viewers. It became the most watched TV series finale in history.
1986 – The movie "Pretty in Pink", starring Molly Ringwald, premiered in theaters.
1993 – Agents of the Bureau of Alcohol, Tobacco and Firearms storm the Branch Davidian compound in Waco, TX. The ATF had planned to arrest the leader of the Branch Davidians, David Koresh, on federal firearms charges. Gunfire erupts and four agents and six Davidians were killed. A 51-day standoff followed.
1994 – The Brady Law, which imposed a waiting period to buy a handgun, went into effect.
2002 – It was announced that John Madden would be replacing Dennis Miller on "Monday Night Football." Madden signed a four-year $20 million deal with ABC Sports.
2005 – Michael Jackson's child molestation trial began in Santa Barbara, CA.
2007 – NASA's New Horizons spacecraft made a gravitational slingshot against Jupiter to change the planned trajectory towards Pluto.
2007 – The Doors were given a star on the Hollywood Walk of Fame.
2013 – Benedict XVI resigned as Pope. He was the first Pope to resign since 1415.
BIRTHDAYS:
Tommy Tune – 84 years old (1939) – Dancer, actor, choreographer
Mario Andretti – 83 years old (1940) – Auto racer
Donnie Iris – 80 years old (1943) – Musician (Wild Cherry)
Kelly Bishop – 79 years old (1944) – Actress (TV's "Gilmore Girls", movie " Dirty Dancing")
Stephanie Beacham – 76 years old (1947) – Actress (TV's "The Colbys", "Dynasty", movies "Dracula A.D. 1972", "Schizo", "Troop Beverly Hills", The Nightcomers")
Bernadette Peters – 75 years old (1948) – Actress, singer ("The Jerk", "Pennies From Heaven")
Mercedes Ruehl – 75 years old (1948) – Actress ("Last Action Hero", "Married to the Mob", The Fisher King")
Gilbert Gottfried – 68 years old (1955) – Comedian, actor, voice ("Aladdin", "Cyberchase", "Teenage Mutant Ninja Turtles", voice of the Aflac Duck until 2011)
John Turturro – 66 years old (1957) – Actor ("Girl 6", "The Color of Money", "Desperately Seeking Susan", "The Transformers", "The Taking of Pelham 123", "O Brother, Where Art Thou", "Barton Fink", "Quiz Show", "Grace of My Heart")
Cindy Wilson – 66 years old (1957) – Vocalist (B-52's)
Rae Dawn Chong – 62 years old (1961) – Actress ("Far Out Man", "Commando", "The Color Purple", "Choose Me", "Quest for Fire", "The Corsican Brothers")
Robert Sean Leonard – 54 years old (1969) – Actor ("Manhattan Project", "Dead Poets Society", TV's "House")
Pat Monahan – 54 years old (1969) – Musician, actor (Train)
Tangi Miller – 53 years old (1970) – Actress (TV's "Felicity")
Maxine Bahns – 52 years old (1971) – Actress ("The Brothers McMullen", "Cutaway", TV's "The Mentalist")
Rory Cochrane – 51 years old (1972) – Actor (TV's CSI: Miami, movies "Dazed and Confused", "Empire Records", " Argo", "A Scanner Darkly")
Eric Lindros – 50 years old (1973) – Hockey player
Ali Larter – 47 years old (1976) – Actress (TV's "Legends", "Heroes", movies "Resident Evil" series, "Final Destination" 1 and 2, "Obsessed")
FeFe Dobson – 38 years old (1985) – Singer
Marketa Irglova – 35 years old (1988) – Actress, singer ("Once", song " Falling Slowly")
Bobb'e J. Thompson – 27 years old (1996) – Actor (TV's "30 Rock", "That's So Raven", "Role Models", "The Tracy Morgan Show")
TODAY IS:
International Repetitive Strain Injury Awareness Day
National Chocolate Soufflé Day
For additional information check out websites like: www.on-this-day.com, www.born-today.com, www.famousbirthdays.com, www.daysoftheyear.com, and www.nationaldaycalendar.com.