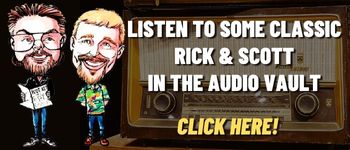 TODAY IN HISTORY:
1504 – Christopher Columbus used his knowledge of a lunar eclipse that night to convince Jamaican natives to provide him with supplies.
1712 – February 29 was followed by February 30 in Sweden, in a move to abolish the Swedish calendar for a return to the Julian calendar.
1796 – The Jay Treaty between the United States and Great Britain comes into force, facilitating ten years of peaceful trade between the two nations.
1892 – St. Petersburg, FL was incorporated.
1940 – For her performance as "Mammy" in Gone with the Wind, Hattie McDaniel becamethe first African American to win an Academy Award.
1980 – Gordie Howe of the then Hartford Whalers made NHL history when he scored his 800th goal.
2004 – "Lord of the Rings: The Return of the King" won a record-tying 11 Academy Awards, including Best Picture.
2012 – Tokyo Skytree construction completed. It is, as of January 2020, the tallest tower in the world, 634 meters high, and second tallest artificial structure on Earth, next to Burj Khalifa.
2020 – Officials in Washington State noted the first coronavirus death in the United States.
BIRTHDAYS:
Tony Robbins – 63 years old (1960) – Motivational speaker
Antonio Sabato Jr. – 51 years old (1972) – Model, actor (TV's "General Hospital", "Melrose Place")
Ja Rule – 47 years old (1976) – Rapper, actor ("The Fast and the Furious", "Scary Movie 3", "Turn It Up")
Mark Foster – 39 years old (1984) – Singer, guitarist, keyboardist (Foster the People)
TODAY IS:
For additional information check out websites like: www.on-this-day.com, www.born-today.com, www.famousbirthdays.com, and www.daysoftheyear.com.