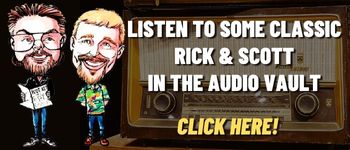 A quick look at Today in History, check out some Celebrity Birthdays, and find out what Days of the Year to celebrate.
TODAY IN HISTORY:
1789 – George Washington was unanimously elected as the first President of the United States by the Electoral College.
1824 – J.W. Goodrich introduced rubber galoshes.
1847 – In Maryland, the first U.S. Telegraph Company was established.
1861 – Delegates from six break-away southern states met in Montgomery, AL, to form the Confederate States of America.
1883 – An earthquake was felt in Kalamazoo, MI.
1902 – Charles Lindbergh was born in Detroit, MI. He made his historic first solo Atlantic flight in 1927.
1913 – Louis Perlman received a patent for his demountable tire-carrying rims.
1932 – The first Winter Olympics were held in the United States at Lake Placid, NY.
1936 – Radium E. became the first radioactive substance to be produced synthetically.
1938 – Walt Disney's first full-length animated feature film "Snow White and the Seven Dwarfs" opened in theaters in the United States.
1941 – The United Service Organizations (USO) was created to entertain American troops.
1952 – Jackie Robinson was named Director of Communication for NBC. He was the first black executive of a major radio-TV network.
1957 – Smith-Corona Manufacturing Inc., of New York, began selling portable electric typewriters. The first machine weighed 19 pounds.
1962 – Actor Danny Thomas founded St. Jude Children's Hospital, dedicated to helping children with catastrophic diseases at no cost to them or their families.
1964 – The Administrator of General Services announced that the 24th Amendment to the U.S. Constitution had been ratified. The amendment banned the poll tax.
1967 – Lunar Orbiter 3 lifted off from Cape Canaveral's Launch Complex 13 on its mission to identify possible landing sites for the Surveyor and Apollo spacecraft.
1974 – Newspaper heiress Patty Hearst was kidnapped in Berkeley, CA, by a radical group calling itself the Symbionese Liberation Army.
1977 – The television show "American Bandstand" celebrated its 25th anniversary with an ABC special hosted by Dick Clark.
1977 – A Chicago, IL Transit Authority elevated train rear-ended another and derailed, killing 11 and injuring 180 — the worst accident in the agency's history.
1985 – President Ronald Reagan's defense budget called for a tripling of the expenditure on the "Star Wars" research program.
1997 – A civil jury in California found O.J. Simpson liable in the death of his ex-wife Nicole Brown Simpson and her friend Ron Goldman. Goldman's parents were awarded $8.5 million in compensatory damages.
1996 – A major snowstorm paralyzed the Midwestern United States. Milwaukee, WI, tied an all-time record low temperature at -26 degrees F.
1997 – Mario Lemieux, of the Pittsburgh Penguins, scored his 600th National Hockey League goal during his 719th game. Lemieux reached the milestone second fastest in history. Gretzky had reached the plateau during his 718th game.
1999 – Freddy Fender received a star on the Hollywood Walk of Fame.
1999 – Gary Coleman was sentenced to a $400 fine, a suspended 90-day jail sentence, and ordered to attend 52 anger management classes as punishment for assaulting an autograph seeker on July 30, 1998.
2000 – The video game "The Sims" was released.
2004 – The social networking website Facebook.com was launched by Harvard student Mark Zuckerberg. It was originally called "Thefacebook".
BIRTHDAYS:
Gary Conway – 87 years old (1936) – Actor (TV's "Burke's Law", "Land of the Giants")
John Schuck – 83 years old (1940) – Actor ("Star Trek" IV and VI, "M*A*S*H", TV's "McMillan and Wife", "Holmes & Yo-Yo")
John Steel – 82 years old (1941) – Drummer (The Animals)
Cheryl Miller – 80 years old (1943) – Actress (TV's "Daktari", "Bright Promise")
Florence LaRue – 79 years old (1944) – Singer (The Fifth Dimension)
Dan Quayle – 76 years old (1947) – Former Vice President serving under President George H. W. Bush (1989–93)
Alice Cooper – 75 years old (1948) – Singer, musician. Born in Detroit, MI.
Michael Beck – 74 years old (1949) – Actor ("The Warriors", "Xanadu")
Lisa Eichhorn – 71 years old (1952) – Actress ("Yanks", TV's "Law & Order")
Pamelyn Ferdin – 64 years old (1959) – Actress (voice of Lucy in the "Peanuts" television specials, "The Beguiled", "The Toolbox Murders")
Lawrence Taylor – 64 years old (1959) – Football player
Clint Black – 61 years old (1962) – Musician
Gabrielle Anwar – 53 years old (1970) – Actress ("The Tudors", "Scent of a Woman", TV's "Burn Notice")
Rob Corddry – 52 years old (1971) – Actor ("Sex Tape", "Warm Bodies", the "Hot Tub Time Machine" movies, TV's "Ballers", "Childrens Hospital", "The Daily Show")
Michael Goorjian – 52 years old (1971) – Actor (TV's "Party of Five", movies "SLC Punk!", "Punk's Dead", "Illusion")
Oscar De La Hoya – 50 years old (1973) – Boxer
Natalie Imbruglia – 48 years old (1975) – Singer, actress ("Johnny English", "Closed for Winter")
Gavin DeGraw – 46 years old (1977) – Musician ("I Don't Want to Be")
TODAY IS:
International Day of Human Fraternity
National Thank a Mail Carrier Day
Take Your Child to the Library Day
For additional information check out websites like: www.on-this-day.com, www.born-today.com, www.famousbirthdays.com, www.daysoftheyear.com, and www.nationaldaycalendar.com.