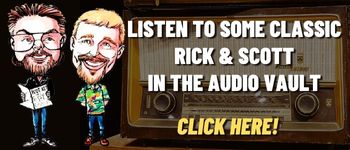 A quick look at Today in History, check out some Celebrity Birthdays, and find out what Days of the Year to celebrate.
TODAY IN HISTORY:
1825 – The U.S. House of Representatives elected John Quincy Adams as President. No candidate had received a majority of electoral votes.
1847 – The city of Holland, MI was founded when Dutch immigrants fled religious persecution and economic distress and followed their leader Rev. Albertus VanRaalte to West Michigan.
1870 – The United States Weather Bureau was authorized by Congress. The bureau is officially known as the National Weather Service (NWS).
1884 – Thomas Edison and Patrick Kenny executed a patent application for a chemical recording stock quotation telegraph (U.S. Pat. 314,115).
1895 – William G. Morgan created a game called Mintonette, which soon would be called Volleyball.
1932 – America entered the 2-man bobsled competition for the first time at the Olympic Winter Games held at Lake Placid, NY.
1934 – Lowest temperature ever recorded in the state of Michigan… -51 at Vanderbilt.
1942 – Year-round Daylight Saving Time was re-instated as a wartime measure to help conserve energy resources.
1951 – Trying to dodge the draft by being guilty of a small crime, Richard Shay sets fire to the Michigan State Offices in Lansing. The fire caused $5 million in damage.
1964 – The Beatles made the first of three record-breaking appearances on TV's "The Ed Sullivan Show" before a record breaking audience of 73 million television viewers.
1969 – The first test flight of the Boeing 747.
1971 – Satchel Paige became the first Negro League player to be voted into the Baseball Hall of Fame.
1971 – The Apollo 14 spacecraft returned to Earth after the third manned Moon landing.
1975 – Cher's television variety show debuted on CBS with Elton John, Bette Midler and Flip Wilson as guest stars.
1979 – The movie "The Warriors" opened in theaters.
1986 – Halley's Coment last appeared in the inner Solar System.
1997 – With their 167th episode, "The Simpsons" became the longest-running prime-time animated series, taking the record previously held by "The Flintstones". The show still holds the record.
1999 – A California jury awarded the largest judgment ever reached in a smoking related case. A woman said that her inoperable lung cancer was caused by decades of smoking cigarettes, primarily the Philip Morris Marlboro brand. She was awarded $51.5 million.
1999 – The Reverend Jerry Falwell insisted that "Tinky Winky", the purple Teletubby, was gay.
2001 – The movie "Hannibal," the sequel to "Silence of the Lambs," opened in theaters.
2002 – Conan O'Brien signed an $8 million a year deal to stay at his Late Night desk for another four years.
2004 – Diana Ross pleaded guilty to DUI charges in Tucson, AZ, and was ordered to spend two days in jail.
2014 – Scientists at the Australian National University observed the oldest star in the universe for the first time. The star is 6,000 light years from Earth and is believed to be 13.7 billion years old.
2018 – The opening ceremony for the Winter Olympics took place in Pyeongchang County in South Korea.
2021 – The second impeachment trial of Donald Trump began.
BIRTHDAYS:
Carole King – 81 years old (1942) – Singer ("Will You Love Me Tomorrow", "The LocoMotion", "Up on the Roof", "I'm Into Something Good", "One Fine Day"
Barbara Lewis – 80 years old (1943) – Singer. Born in Salem, MI.
Joe Pesci – 80 years old (1943) – Actor ("Goodfellas", "Raging Bull", "Casino", "My Cousin Vinny", "Home Alone")
Alice Walker – 79 years old (1944) – Author ("The Color Purple")
Mia Farrow – 78 years old (1945) – Actress ("Rosemary's Baby", "John and Mary", "Broadway Danny Rose", "The Purple Rose of Cairo", "Hannah and Her Sisters", "Arthur and the Invisibles", "The Omen", TV's "Peyton Place")
Joe Ely – 76 years old (1947) – Musician
Judith Light – 74 years old (1949) – Actress (TV's "Who's the Boss?", "Dallas", "Law & Order: Special Victims Unit", "Ugly Betty")
Charles Shaughnessy – 68 years old (1955) – Actor (TV's "Days of Our Lives", "The Nanny")
Holly Johnson – 63 years old (1960) – Singer (Frankie Goes to Hollywood)
Travis Tritt – 60 years old (1963) – Country singer
Julie Warner – 58 years old (1965) – Actress ("Doc Hollywood", "Mr. Saturday Night", "Indian Summer", "The Puppet Masters", "Tommy Boy", TV's "Family Law", "Nip/Tuck")
Charlie Day – 47 years old (1976) – Actor (TV's "It's Always Sunny in Philadelphia", movies "Horrible Bosses" and its sequel, "Monsters University", "Pacific Rim", "The Lego Movie", "Fist Fight")
Ziyi Zhang – 44 years old (1979) – Actress ("Memoirs of a Geisha", "The Road Home", "Crouching Tiger, Hidden Dragon", "Rush Hour 2", "Hero", "House of Flying Daggers", "The Banquet")
David Gallagher – 38 years old (1985) – Actor (TV's "7th Heaven", movies "Look Who's Talking Now", "Angels in the Endzone", "Richie Rich's Christmas Wish")
Michael B. Jordan – 36 years old (1987) – Actor (TV's "Fruitvale Station", "Creed", "Friday Night Lights", "The Wire", "All My Children", "Parenthood", movies "Fantastic Four", "Chronicle")
Camille Winbush – 33 years old (1990) – Actress (TV's "The Bernie Mac Show")
TODAY IS:
National Read in the Bathtub Day
For additional information check out websites like: www.on-this-day.com, www.born-today.com, www.famousbirthdays.com, www.daysoftheyear.com, and www.nationaldaycalendar.com.