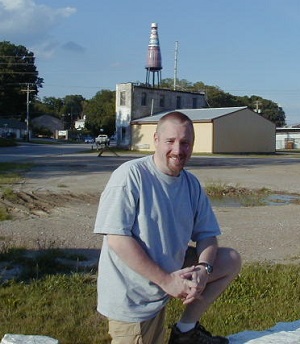 As you know I love to hit the road and travel as much as I can. Not only do I like to see the popular tourist spots and iconic landmarks, but I like to see some of the weird and off the wall stuff as well…like the world's largest ketchup bottle in Collinsville, Illinois! One of my favorite trips was driving down the old Route 66 and seeing what were once great tourist attractions of days gone by. It's like time stands still.
I happened to stumble across this article from USA Today. It's a list of Iconic Landmarks in all 50 states. As I started looking through the pictures, I began counting how many I had visited. I came up with a grand total of 18 landmarks that I have seen in person. Considering the fact that I've visited 42 of our 50 states, but only saw 18 of the iconic landmarks, I need to hit the road again and do some catching up!
The list of states I still need to visit are Alaska, Hawaii, Maine, New Hampshire, New Mexico, Oregon, Utah and Washington. I hope to be able to some day say that I have visited all 50.
Some of the Iconic Landmarks I still need to see include: the Denali Range in Alaska, the Grand Canyon in Arizona, the Golden Gate Bridge in San Francisco, Glacier National Park in Montana, the Liberty Bell in Philadelphia, The Alamo in Texas, and the Space Needle in Seattle — just to name a few!
I guess it's time for me to start planning a road trip! I need to check off a few more of these iconic landmarks!
How many iconic landmarks have you visited? Are there others you would recommend that aren't on the list? (Like the Corn Palace in South Dakota!) How many of our United States have you been to? Let's compare notes! Leave me a reply below!
Also, USA Today chose The Henry Ford Museum in Dearborn as Michigan's Iconic Landmark. What would you have chosen? I might have gone with the Mackinac Bridge, or maybe the Grand Hotel on Mackinac Island.