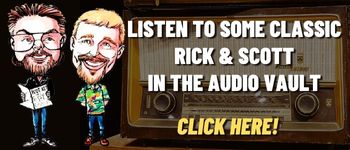 A quick look at Today in History, check out some Celebrity Birthdays, and find out what Days of the Year to celebrate.
TODAY IN HISTORY:
1844 – The University of Notre Dame received its charter from the state of Indiana.
1870 – A donkey was used to symbolize the Democratic Party for the first time in a cartoon by Thomas Nast titled "A Live Jackass Kicking a Dead Lion". The cartoon appeared in "Harper's Weekly".
1889 – The Coca-Cola Company, then known as the Pemberton Medicine Company, was incorporated in Atlanta, GA.
1892 – The rules of basketball were published for the first time in "Triangle" magazine in Springfield, MA, where the game originated. The original rules involved attaching a peach basket to a suspended board.
1913 – The first telephone line between Berlin and New York was inaugurated.
1919 – A large molasses tank in Boston, MA, burst and sent a wave of molasses through the streets, killing 21 people and injuring 150 others.
1936 – The first building to be completely covered in glass, that was built for the Owens-Illinois Glass Company Laboratory, was completed in Toledo, OH.
1943 – The Pentagon was dedicated as the world's largest office building. The structure covers 34 acres of land and has 17 miles of corridors.
1953 – Harry S. Truman became the first President to use radio and television to give his farewell as he left office.
1955 – The first solar-heated, radiation-cooled house was built by Raymond Bliss in Tucson, AZ.
1967 – In Los Angeles, CA, the Green Bay Packers defeated the Kansas City Chiefs 35-10 in the NFL's first Super Bowl.
1967 – The Rolling Stones performed on TV's "Ed Sullivan Show" and were forced to change their lyrics of "Let's Spend the Night Together" to "Let's Spend Some Time Together".
1974 – The television show "Happy Days" premiered on ABC.
1975 – The "Space Mountain" rollercoaster opened at Disney World in Orlando, FL.
1976 – Sara Jane Moore was sentenced to life in prison for her attempt on the life of President Gerald Ford in San Francisco, CA.
1986 – President Ronald Reagan signed legislation making Martin Luther King, Jr.'s birthday a National holiday to be celebrated on the third Monday of January.
1987 – Paramount Home Video announced that it would run a commercial at the front of one of its video releases for the first time. The 30 second Diet Pepsi spot was placed on the videocassette for the movie"Top Gun".
1988 – Football analyst Jimmy "The Greek" Snyder made racist remarks about black athletes on network TV.
2001 – Wikipedia was launched.
2003 – The U.S. Supreme Court ruled that the U.S. Congress had permission to repeatedly extend copyright protection.
2005 – ESA's SMART-1 lunar orbiter discovered elements such as calcium, aluminum, silicon, iron and other surface elements on the moon.
2006 – NASA's Stardust space probe mission was completed when it's sample return capsule returned to Earth with comet dust from comet Wild 2.
2008 – The iTunes Music Store reached 4 billion songs sold.
2009 – The "Miracle on the Hudson" — US Airways pilot Chesley "Sully" Sullenberger safely landed a passenger jet with 155 passengers and crew on the Hudson River between New York City and New Jersey. The plane had just taken off from LaGuardia Airport. The plane struck a flock of geese and lost all power. All passengers and crew members survived.
BIRTHDAYS:
Phyllis Coates – 96 years old (1927) – Actress (Played Lois Lane in the movie "Superman and the Mole Men" and in the first season of TV's "Adventures of Superman")
Margaret O'Brien – 86 years old (1937) – Actress ("Meet Me in St. Louis," "Little Women")
Andrea Martin – 76 years old (1947) – Actress, comedian ("My Big Fat Greek Wedding", "Hedwig & the Angry Inch", TV's "SCTV")
Mario Van Peebles – 66 years old (1957) – Actor, director ("Ali", "Love Kills", "Posse", "New Jack City", "Rappin'")
Lisa Lisa – 56 years old (1967) – Singer (Lisa Lisa and Cult Jam)
Chad Lowe – 55 years old (1968) – Actor (TV's "24", "Now and Again", "Life Goes On", "Spencer", "Pretty Little Liars")
Regina King – 52 years old (1971) – Actress ("Miss Congeniality 2: Armed and Fabulous", "Ray", "How Stella Got Her Groove Back", "Jerry Maguire", "Poetic Justice", TV's "24", "227")
Eddie Cahill – 45 years old (1978) – Actor ("CSI: NY")
Chris Warren Jr. – 33 years old (1990) – Actor (TV's "High School Musical", "The Bold and the Beautiful", movie "Love and Basketball")
TODAY IS:
National Fresh Squeezed Juice Day
National Strawberry Ice Cream Day
For additional information check out websites like: www.on-this-day.com, www.born-today.com, www.famousbirthdays.com, www.daysoftheyear.com, and www.nationaldaycalendar.com.