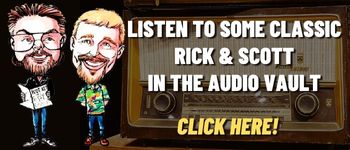 A quick look at Today in History, check out some Celebrity Birthdays, and find out what Days of the Year to celebrate.
TODAY IN HISTORY:
1806 – James Madison Randolph, the grandson of President Thomas Jefferson, became the first child born in the White House.
1871 – A patent for a cable car system was given to Andrew S. Hallidie.
1900 – Mormon Brigham Roberts was denied a seat in the U.S. House of Representatives for his practicing of polygamy.
1912 – English explorer Robert Falcon Scott reached the South Pole. Norwegian Roald Amundsen had beaten him there by one month. Scott and his party died during the return trip.
1913 – All partner interests in 36 Golden Rule Stores were consolidated and incorporated in Utah into one company. The new corporation was the J.C. Penney Company.
1916 – The Professional Golfers Association was formed in New York, NY.
1928 – The fully automatic, film-developing machine was patented by A.M. Josepho.
1929 – Popeye the Sailor Man, a cartoon character created by Elzie Segar, first appeared in the Thimble Theatre comic strip.
1934 – Ferdinand Porsche submitted a design for a people's car, a "Volkswagen," to the new German Reich government.
1949 – "The Goldbergs", the first sitcom on American television, debuted.
1950 – Eleven thieves stole more than $2 million from the Brinks armored car company's offices in Boston, MA.
1966 – NBC ordered 32 episodes of "The Monkees" for its upcoming fall television schedule.
1966 – A B-52 carrying four H-bombs collided with a refuelling tanker over Spain. Three 70-kiloton nuclear bombs were released near the town of Palomares and another one into the sea. Seven airmen were killed.
1972 – Highway 51 South in Memphis, TN, was renamed Elvis Presley Blvd.
1975 – First Lake Michigan crossing by a hot air balloon (from Wheeling, IL to South Haven, MI).
1977 – Double murderer Gary Gilmore became the first to be executed in the U.S. in a decade. The firing squad took place at Utah State Prison.
1983 – The tallest department store in the world, Hudson's flagship store in downtown Detroit, closed due to high cost of operating.
1985 – Leonard Nimoy received a star on the Hollywood Walk of Fame.
1991 – Operation Desert Storm began early in the morning. Iraq fired 8 scud missles into Israel in an unsuccessful bid to provoke Israeli retaliation.
1994 – The Northridge earthquake rocked Los Angeles, CA, registering 6.7 on the Richter Scale, killing at least 61 people and causing about $20 billion in damage.
1994 – Donny Osmond fought Danny Bonaduce from TV's "The Partridge Family" in a charity boxing match in Chicago, IL. Bonaduce won a split decision.
1996 – Pink Floyd was officially inducted into the Rock 'n' Roll Hall of Fame.
1997 – The movie "Beverly Hills Ninja", starring Chris Farley, premiered in theaters. It would be the last of his films to be released while he was still alive.
1998 – President Bill Clinton gave his deposition in the Paula Jones sexual harassment lawsuit against him. He was the first President to testify as a defendant in a criminal or civil lawsuit while in office.
1998 – Matt Drudge broke the story of the Bill Clinton-Monica Lewinsky affair on his website thedrudgereport.com.
2000 – British pharmaceutical companies Glaxo Wellcome PLC and SmithKline Beecham PLC agreed to a merger that created the world's largest drug maker.
2006 – The fifth season premiere of TV's "American Idol" was the show's highest rated episode ever.
2013 – Former cyclist Lance Armstrong confessed to his doping on "Oprah's Next Chapter."
BIRTHDAYS:
Buck Matthews – 94 years old (1929) – Former Weatherman and Talk Show Host on WOOD TV-8 in Grand Rapids, MI.
James Earl Jones – 92 years old (1931) – Actor ("Field of Dreams", "The Hunt for Red October", "Patriot Games", "Clear and Present Danger", voice actor Darth Vader in "Star Wars", "The Lion King"). James grew up in Michigan and attended the University of Michigan.
Maury Povich – 84 years old (1939) – Talk show host
Chris Montez – 80 years old (1943) – Singer ("Let's Dance")
Mick Taylor – 74 years old (1949) – Guitarist (The Rolling Stones)
Paul Young – 67 years old (1956) – Singer ("Everytime You Go Away")
Steve Harvey – 66 years old (1957) – Actor, comedian, TV host, morning radio personality (TV's "The Steve Harvey Show", "The Original Kings of Comedy", "Big Time", "Family Feud", "It's Showtime at the Apollo")
Susanna Hoffs – 64 years old (1959) – Singer (The Bangles)
Jim Carrey – 61 years old (1962) – Actor, comedian ("Batman Forever," "Liar Liar," "The Mask", "Man in the Moon", "The Truman Show", "How the Grinch Stole Christmas", Eternal Sunshine of the Spotless Mind", TV's "In Living Color")
Michelle Obama – 59 years old (1964) – First Lady of the United States 2009-2017
Naveen Andrews – 54 years old (1969) – Actor (TV's "Lost", movies "Rollerball", "Mighty Joe Young", "The English Patient")
Kid Rock – 52 years old (1971) – Singer ("American Bad Ass"). Born in Romeo, MI.
Zooey Deschanel – 43 years old (1980) – Actress (TV's "New Girl", movies "The Yes Man", "Almost Famous", "(500) Days of Summer", "Our Idiot Brother", "The New Guy", "Elf", "The Hitchhiker's Guide to the Galaxy", "Tin Man")
TODAY IS:
Ditch New Year's Resolutions Day
For additional information check out websites like: www.on-this-day.com, www.born-today.com, www.famousbirthdays.com, www.daysoftheyear.com, and www.nationaldaycalendar.com.