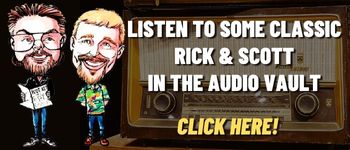 A quick look at Today in History, check out some Celebrity Birthdays, and find out what Days of the Year to celebrate.
TODAY IN HISTORY:
1778 – English navigator Captain James Cook discovered the Hawaiian Islands. He named them the "Sandwich Islands."
1802 – Detroit, MI, was incorporated as a town. The population at the time was 500. There were 300 buildings.
1854 – The Grand Rapids and Indiana Railroad Company was founded. (No actual service was provided until 1867).
1886 – The Hockey Association was formed in England. This date is the birthday of modern field hockey.
1896 – The x-ray machine was exhibited for the first time.
1911 – Pilot Eugene B. Ely flew onto the deck of the USS Pennsylvania in San Francisco harbor. It was the first time an aircraft landed on a ship.
1912 – English explorer Robert F. Scott and his expedition reached the South Pole. They only then discover that Roald Amundsen had gotten there first.
1919 – Bentley Motors Limited was founded.
1943 – U.S. commercial bakers stopped selling sliced bread. Only whole loaves were sold during the ban until the end of World War II.
1948 – "The Original Amateur Hour" debuted. The show was on the air for 22 years.
1950 – The federal tax on oleomargarine was repealed.
1957 – The first, non-stop, around-the-world, jet flight came to an end at Riverside, CA. The plane was refueled in mid-flight by huge aerial tankers.
1964 – The plans for the original World Trade Center in New York were unveiled to the public.
1967 – Albert DeSalvo, who claimed to be the "Boston Strangler," was convicted in Cambridge, MA, of armed robbery, assault and sex offenses. He was sentenced to life in prison. Desalvo was killed in 1973 by a fellow inmate.
1975 – The television show "The Jeffersons" started its 10 year run on CBS.
1977 – Scientists identified a previously unknown bacterium as the cause of the mysterious Legionnaires' disease.
1978 – Neil Sedaka received a star on the Hollywood Walk of Fame.
1981 – Phil Smith and Phil Mayfield parachuted off a Houston skyscraper, becoming the first two people to BASE jump from objects in all four categories: buildings, antennae, spans (bridges), and earth (cliffs).
1985 – Mary Decker broke a world, indoor record when she ran the women's, 2,000-meter race in 5:34.2. She also ran the outdoor mile in 4:16.7.
1990 – In an FBI sting, Washington, DC, Mayor Marion Barry was arrested for drug possession after he was videotaped smoking crack. He was later convicted of a misdemeanor.
1991 – Due to financial problems, Eastern Airlines shut down after 62 years of business.
1993 – The Martin Luther King Jr. holiday was observed in all 50 states for the first time.
1995 – The domain "yahoo.com" was created.
1996 – Lisa Marie Presley filed for divorce from Michael Jackson.
2000 – Actor Michael J. Fox announced that he was leaving the television show "Spin City" at the end of the 1999-2000 season so that he can lobby on behalf of those suffering from Parkinson's disease.
2005 – It was revealed that Paris Hilton's cell phone, complete with nude photos, had been hacked.
2010 – The TV show about searching for antiques — "American Pickers" — premiered on The History Channel with hosts Mike Wolfe and Frank Fritz.
2012 – Wikipedia began a 24-hour "blackout" in protest against proposed anti-piracy legislation (S. 968 and H.R. 3261) known as the Protect Intellectual Property Act (PIPA) in the Senate and the Stop Online Piracy Act (SOPA) in the House. Many websites, including Reddit, Google, Facebook, Amazon and others, contended it would make it challenging, if not impossible, for them to operate.
BIRTHDAYS:
Bobby Goldsboro – 82 years old (1941) – Singer ("Honey", "Watching Scotty Grow")
Brett Hudson – 70 years old (1953) – Singer (Hudson Brothers)
Kevin Costner – 68 years old (1955) – Actor, Director ("Dances With Wolves", "The Guardian", "For Love of the Game", "Message in a Bottle", "The Postman", "Tin Cup", "Robin Hood: Prince of Thieves", "Field of Dreams", "Bull Durham", "The Untouchables")
Mark Collie – 67 years old (1956) – Singer ("Even the Man in the Moon Is Cryin'", "Born to Love You")
Mark Rylance – 63 years old (1960) – Actor ("Bridge of Spies")
Jane Horrocks – 59 years old (1964) – Actress (TV's "Absolutely Fabulous")
Dave Attell – 58 years old (1965) – Comedian (TV's "Insomniac with Dave Attell", "The Gong Show with Dave Attell")
Jessie L. Martin – 54 years old (1969) – Actor (TV's "Law and Order")
Jason Segel – 43 years old (1980) – Actor (TV's "How I Met Your Mother", "Freaks and Geeks", movies "Forgetting Sarah Marshall", "Knocked Up", "Bad Teacher")
TODAY IS:
For additional information check out websites like: www.on-this-day.com, www.born-today.com, www.famousbirthdays.com, www.daysoftheyear.com, and www.nationaldaycalendar.com.