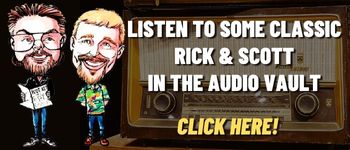 A quick look at Today in History, check out some Celebrity Birthdays, and find out what Days of the Year to celebrate.
TODAY IN HISTORY:
1848 – James W. Marshall discovered a gold nugget at Sutter's Mill in northern California. The discovery led to the gold rush of '49. Roughly 750,000 pounds of gold was unearthed.
1899 – Humphrey O'Sullivan patented the rubber heel.
1908 – In England, the first Boy Scout troop was organized by Robert Baden-Powell.
1922 – Eskimo Pie, the chocolate-covered ice cream treat, was patented by Christian K. Nelson of Onawa, IA. It was originally called the "I-Scream Bar".
1935 – Krueger Brewing Company placed the first canned beer on sale in Richmond, VA. Krueger Cream Ale was the first beer sold in cans.
1955 – The rules committee of Major League Baseball announced a plan to strictly enforce the rule that required a pitcher to release the ball within 20 seconds after taking his position on the mound.
1964 – CBS TV acquired the rights to televise the National Football League's 1964-1965 regular season. The move cost CBS $14.1 million a year. The NFL stayed on CBS for 30 years.
1982 – Super Bowl XVI was held at the Pontiac Silverdome in Pontiac, MI.
1984 – The first apple Macintosh went on sale. The computer had a 7.8336 microprocessor, 128 KB of RAM, and a 9″ display.
1985 – Penny Harrington became the first woman police chief of a major city. She assumed the duties as head of the Portland, Oregon, force of 940 officers and staff.
1986 – The Voyager 2 space probe flew past Uranus. The probe came within 50,679 miles of the seventh planet of the solar system.
1989 – Confessed serial killer Ted Bundy was put to death in Florida's electric chair for the 1978 kidnap-murder of 12-year-old Kimberly Leach.
1995 – The prosecution gave its opening statement at the O.J. Simpson murder trial.
1999 – The president of the International Olympic Committee expelled six members for taking improper benefits in the Salt Lake City bidding scandal.
2000 – The U.S. Supreme Court upheld a Missouri law that limited the contributions that individuals could donate to a candidate during a single election.
2002 – Congress began hearings on the collapse of Enron. Lawyers investigating the company's demise reported that Enron's auditor, Arthur Andersen, shredded important documents in anticipation of a lawsuit.
2003 – The U.S. Department of Homeland Security began operations under Tom Ridge.
2005 – The iTunes Music Store reached 250 million songs sold.
2006 – Disney purchased Pixar for $7.4 billion.
2018 – Former doctor Larry Nassar was sentenced up to 175 years in prison after being found guilty of using his position to sexually abuse female gymnasts.
BIRTHDAYS:
Doug Kershaw – 87 years old (1936) – Musician, Singer
Ray Stevens – 84 years old (1939) – Singer ("Gitarzan", "The Streak")
Neil Diamond – 82 years old (1941) – Singer (Inducted into the Songwriters Hall of Fame in 1984 and into the Rock and Roll Hall of Fame in 2011. "Cracklin' Rosie", "Song Sung Blue", "You Don't Bring Me Flowers", "America", "Heartlight", "Sweet Caroline")
Aaron Neville – 82 years old (1941) – Singer (The Neville Brothers)
Elaine Giftos – 78 years old (1945) – Actress ("On a Clear Day You Can See Forever", "No Drums, No Bugles", "Everything You Always Wanted to Know About Sex", "Paternity", "Angel", "The Trouble with Dick")
Michael Ontkean – 77 years old (1946) – Actor (TV's "The Rookies", "Twin Peaks", movies "Slap Shot", "Making Love")
Becky Hobbs – 73 years old (1950) – Singer ("Let's Get Over Them Together")
Yakov Smirnoff – 72 years old (1951) – Russian comedian
Nastassja Kinski – 62 years old (1961) – Model, actress ("Tess", "Paris Texas", "Diary of a Sex Addict", "One From the Heart", "Father's Day", "Your Friends and Neighbors", "Unfaithfully Yours", "Cat People")
Mary Lou Retton – 55 years old (1968) – Olympic gymnast
Matthew Lillard – 53 years old (1970) – Actor ("Wicker Park", "Scooby-Doo", "Hackers", "Scream", "The Descendants", "Trouble with the Curve"). Born in Lansing, MI.
Kenya Moore – 52 years old (1971) – Miss USA 1993, reality star, actress (TV's "The Real Housewives of Atlanta", movies "Trois", "Waiting to Exhale"). Born in Detroit, MI.
Ed Helms – 49 years old (1974) – Actor ("The Hangover" movies, "Love the Coopers", "Vacation", "We're the Millers", TV's "The Office", "The Daily Show")
Tatyana Ali – 44 years old (1979) – Actress (TV's "The Fresh Prince of Bel-Air", "Love That Girl!", "The Young and the Restless")
Mischa Barton – 37 years old (1986) – Actress (TV's "The OC")
TODAY IS:
International Day of Education
National Beer Can Appreciation Day
National Lobster Thermidor Day
National Talk Like A Grizzled Prospector Day
For additional information check out websites like: www.on-this-day.com, www.born-today.com, www.famousbirthdays.com, www.daysoftheyear.com, and www.nationaldaycalendar.com.