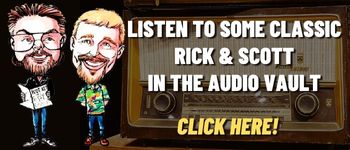 A quick look at Today in History, check out some Celebrity Birthdays, and find out what Days of the Year to celebrate.
TODAY IN HISTORY:
1784 – In a letter to his daughter, Benjamin Franklin expressed unhappiness over the eagle being used as the symbol of America. He wanted the symbol to be the turkey.
1802 – Congress passed an act calling for a library to be established within the U.S. Capitol.
1837 – Michigan became the 26th state to join the United States.
1838 – Tennessee enacted the first prohibition law in the U.S.
1861 – In the U.S., Louisiana seceded from the Union.
1870 – The state of Virginia rejoined the Union.
1875 – George F. Green, of Kalamazoo, MI, patented the electric dental drill for sawing, filing, dressing and polishing teeth.
1905 – The Cullinan diamond, at 3,106.75 carats, was found by Captain Wells at the Premier Mine, near Pretoria, South Africa.
1911 – Inventor Glenn H. Curtiss flew the first successful seaplane.
1915 – The Rocky Mountain National Park was established by an act of Congress. It is one of the most visited National Parks in the country.
1920 – Former Ford Motor Company executive Henry Leland launched the Lincoln Motor Company which he later sold to his former employer.
1934 – The Apollo Theatre opened in New York, NY.
1940 – Ronald Reagan married Jane Wyman.
1950 – The American Associated Insurance Companies, of St. Louis, MO, issued the first baby sitter's insurance policy.
1959 – "Alcoa Presents" debuted on ABC-TV. The show would later be renamed "One Step Beyond".
1961 – President John F. Kennedy appointed Dr. Janet G. Travell as his personal physician, the first woman to hold the position of Physician to the President.
1962 – NASA launched Ranger 3 to land scientific instruments on the moon. The probe missed the moon by about 22,000 miles.
1978 – The Great Blizzard of 1978: A rare blizzard with the lowest non-tropical atmospheric pressure ever recorded in the U.S. (until October 2010) hit the Great Lakes regions with heavy snow and winds up to 100 mph. In West Michigan, two feet of snow was whipped by 60-75 mph winds into 10 ft drifts. The storm killed 20 and left 400,000 stranded along state highways. 50 out of Michigan's 83 counties declared snow emergencies. Read more about it here.
1979 – The television show "The Dukes of Hazzard", starring Tom Wopat, John Schneider and Catherine Bach, debuted on CBS. The show ran for seven seasons.
1979 – The 'Gizmo' guitar synthesizer was first demonstrated.
1984 – Michael Jackson's hair ignited during the filming of a Pepsi commercial in Los Angeles, CA, leaving him with second degree burns on his head and neck.
1984 – CBS television debuted Mickey Spillane's "Mike Hammer", starring Stacy Keach.
1996 – Clear Channel Radio was given approval from the FCC to purchase WOOD Radio in Grand Rapids, MI.
1996 – First Lady Hillary Rodham Clinton testified before a grand jury investigating the Whitewater real estate deal.
1998 – On a national television broadcast, President Bill Clinton denied having an affair with a former White House intern Monica Lewinsky, saying "I did not have sexual relations with that woman, Miss Lewinsky."
1999 – The National Transportation Safety Board released their report that concluded that John Denver died in a 1997 airplane crash because he took off with too little fuel in one tank, had trouble switching to his backup tank and inadvertently put his plane into a roll while his attention was diverted.
2003 – Billy Joel was hospitalized for several hours after crashing his car into a tree in Sag Harbor, NY. He was released early the next morning.
2004 – The Michigan quarter was unveiled at the Capitol in Lansing on the state's 167th birthday.
2006 – Western Union discontinued use of its telegram service.
2009 – Nadya Suleman, an unemployed 33 year old California divorcée with six other children, gave birth to only the second live born set of octuplets in American history. The media dubbed her "Octomom".
2010 – It was announced that James Cameron's movie "Avatar" had become the highest grossing film worldwide.
2014 – The First Class postage rate increased to 49 cents.
2020 – Retired L.A. Lakers basketball legend Kobe Bryant died in a helicopter crash in foggy conditions in the hills above Calabasas, southern California. Either others were on board, including his 13 year old daughter Gianna.
BIRTHDAYS:
Bob Uecker – 89 years old (1934) – Baseball coach, sportscaster, actor (TV's "Mr. Belvedere", "Major League" movies)
Scott Glenn – 82 years old (1941) – Actor ("Urban Cowboy", "The Right Stuff", "The River", "Silverado", "The Verne Miller Story", "The Hunt for Red October", "The Silence of the Lambs", "Training Day", "The Bourne Ultimatum", "Sucker Punch", "Daredevil", "The Defenders")
Jean Knight – 80 years old (1943) – Singer ("Mr. Big Stuff")
David Strathairn – 74 years old (1949) – Actor ("Good Night and Good Luck", "The Bourne Ultimatum", "L.A. Confidential", "Dolores Claiborne", "Passion Fish", "We Are Marshall", "Lincoln")
Lucinda Williams – 70 years old (1953) – Singer ("Passionate Kisses")
Ellen DeGeneres – 65 years old (1958) – Actress, comedian, talk show show (TV's "Ellen", "American Idol")
Anita Baker – 65 years old (1958) – Singer ("Sweet Love")
Charlie Gillingham – 63 years old (1960) – Musician (Counting Crows)
Wayne Gretzky – 62 years old (1961) – Hockey Hall-of-Famer ("The Great One")
Tom Keifer – 62 years old (1961) – Vocalist, guitarist (Cinderella)
Andrew Ridgeley – 60 years old (1963) – Singer (Wham!)
Paul Johansson – 59 years old (1964) – Actor (TV's "One Tree Hill")
Bryan Callen – 56 years old (1967) – Actor (TV's "Fat Actress", "Mad TV")
Dorian Gregory – 52 years old (1971) – Actor, host (TV's "Charmed", "Baywatch Nights", "Soul Train")
Sara Rue – 44 years old (1979) – Actress (TV's "Less Than Perfect", "Popular", "Minor Adjustments", movie "Phenom")
TODAY IS:
Toad Hollow Day of Encouragement
For additional information check out websites like: www.on-this-day.com, www.born-today.com, www.famousbirthdays.com, www.daysoftheyear.com, and www.nationaldaycalendar.com.