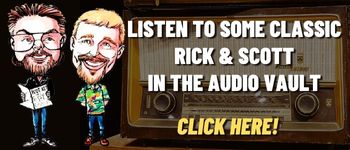 A quick look at Today in History, check out some Celebrity Birthdays, and find out what Days of the Year to celebrate.
TODAY IN HISTORY:
1871 – Henry W. Bradley patented oleo margarine.
1888 – The drinking straw was patented by Marvin C. Stone.
1924 – English explorer Howard Carter discovered the sarcophagus of Tutankhamen in the Valley of the Kings, near Luxor, Egypt.
1938 – The March of Dimes was established by President Franklin D. Roosevelt. The organization fights poliomyelitis. The original name of the organization was the National Foundation for Infantile Paralysis.
1947 – Congressional proceedings were televised for the first time. Viewers in Washington, Philadelphia and New York City saw some of the opening ceremonies of the 80th Congress.
1947 – In Trenton, NJ, Al Herrin, passed away at age 92. He had claimed that he had not slept at all during his life.
1951 – The television show "Dragnet" debuted on NBC.
1955 – Roger Bannister (who ran the first under four minute mile) was named the first Sportsman of the Year by "Sports Illustrated" magazine.
1956 – Fire damaged the top part of the Eiffel Tower.
1957 – The Hamilton Watch Company introduced the first electric watch.
1959 – Alaska became the 49th state.
1961 – The U.S. severed diplomatic relations with Cuba.
1967 – Carl Wilson (Beach Boys) refused to be sworn in after receiving a U.S. Army draft notice. He said he was a conscientious objector.
1967 – Jack Ruby, the bar owner who murdered accused John F. Kennedy assassin Lee Harvey Oswald on national television in 1963, died in a Dallas, TX hospital.
1973 – The Columbia Broadcasting System (CBS) sold the New York Yankees to a 12-man syndicate headed by George Steinbrenner for $10 million.
1977 – Apple Computer was incorporated.
1983 – The game "Plinko" was played for the first time onthe TV game show "The Price Is Right".
1987 – Aretha Franklin was the first woman to be inducted into the Rock and Roll Hall of Fame.
1989 – "The Arsenio Hall Show" debuted on late night TV.
1991 – The TV show "Blossom" debuted on NBC.
1995 – The U.S. Postal Service raised the price of the first-class stamp to 32 cents.
1996 – The first flip phone, the Motorola StarTAC, went on sale.
1997 – Bryant Gumbel signed off for the last time as host of NBC's "Today" show.
1999 – The Mars Polar Lander was launched.
2000 – Charles M. Schulz's final original daily comic strip, "Peanuts", appeared in newspapers.
2004 – NASA's Spirit rover landed on Mars. The craft was able to send back black and white images three hours after landing. The images showed a flat, but rocky surface.
2004 – Casey Kasem retired from hosting the radio program "American Top 40". He had hosted the show since it was created in 1970. Ryan Seacrest became the new host.
2005 – Craig Ferguson replaced Craig Kilborn on CBS TV's "The Late Late Show".
2019 – Chang'e 4 made the first soft landing on the far side of the Moon and deployed the Yutu-2 lunar rover.
BIRTHDAYS:
Dabney Coleman – 91 years old (1932) – Actor ("9 to 5", "You've Got Mail", "WarGames", "Tootsie", "On Golden Pond", TV's "Buffalo Bill", "Mary Hartman, Mary Hartman", "That Girl")
Betty Rollin – 87 years old (1936) – News correspondent (NBC)
Bobby Hull – 84 years old (1939) – Hall of Fame Hockey Player
Stephen Stills – 78 years old (1945) – Musician (Buffalo Springfield, Crosby, Stills and Nash)
John Paul Jones – 77 years old (1946) – Bassist (Led Zeppelin)
Victoria Principal – 73 years old (1950) – Actress (TV's "Dallas")
Mel Gibson – 67 years old (1956) – Actor ("Braveheart," "Lethal Weapon" movies, "Mad Max", "The Patriot", "What Women Want", "Payback", "Ransom", "The Year of Living Dangerously", "Gallipoli")
Shannon Sturges – 55 years old (1968) – Actress (TV's "Savannah")
Michael Schumacher – 54 years old (1969) – Racecar driver
Jason Marsden – 48 years old (1975) – Actor (TV's "General Hospital", "The Munsters Today", "Full House", "Boy Meets World")
Danica McKellar – 48 years old (1975) – Actress (Played Winnie Cooper on TV's "The Wonder Years")
Kimberley Locke – 45 years old (1978) – Singer (Finished third behind Ruben Studdard and Clay Aiken in the second season of TV's "American Idol")
Eli Manning – 42 years old (1981) – Football Player (New York Giants quarterback)
Mark Pontius – 38 years old (1985) – Drummer (Foster the People)
Alex D. Linz – 34 years old (1989) – Actor ("Max Keeble's Big Move", "Home Alone 3")
TODAY IS:
International Mind-Body Wellness Day
National Chocolate-Covered Cherry Day
For additional information check out websites like: www.on-this-day.com, www.born-today.com, www.famousbirthdays.com, www.daysoftheyear.com, and www.nationaldaycalendar.com.