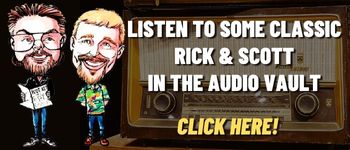 A quick look at Today in History, check out some Celebrity Birthdays, and find out what Days of the Year to celebrate.
TODAY IN HISTORY:
1914 – Ford Motor Company announced that there would be a new daily minimum wage of $5 and an eight-hour workday. Average American workers elsewhere were making only pennies a day.
1925 – Mrs. Nellie Taylor Ross was sworn in as the governor of Wyoming. She was the first female governor in the U.S.
1933 – In California, construction of the Golden Gate Bridge began.
1934 – Both the National and American baseball leagues decided to use a uniform-size baseball. It was the first time in 33 years that both leagues used the same size ball.
1940 – The Federal Communications Commission got its very first demonstration of FM radio.
1948 – Warner Brothers-Pathe showed the very first color newsreel. The footage was of the Tournament of Roses Parade and the Rose Bowl football classic.
1956 – In the "Peanuts" comic strip, Snoopy walked on two legs for the first time.
1961 – The television show "Mr. Ed" debuted. The show would run for six years.
1970 – The television soap opera "All My Children" premiered on ABC. The show was cancelled due to low ratings on September 23rd, 2011. It then moved to The Online Network as a web series from April 29th to September 2th, 2013, via Hulu, Hulu Plus, and iTunes.
1972 – President Richard Nixon ordered the development of the Space Shuttle program.
1980 – Comedian George Burns makes his country chart debut with "I Wish I Was Eighteen Again". He was just 15 days shy of his 84th birthday. The song went on to become a Top 15 hit.
2002 – Charles Bishop, a 15 year-old student pilot, crashed a small plane into a building in Tampa, FL. Bishop was about to begin a flying lesson when he took off without permission and without an instructor.
BIRTHDAYS:
Robert Duvall – 92 years old (1931) – Actor ("Tender Mercies", "The Great Santini", "The Apostle", "The Godfather", "Apocalypse Now", "A Civil Action", "The Judge")
Charlie Rose – 81 years old (1942) – PBS TV interviewer, anchor (TV's "CBS Morning News")
Diane Keaton – 77 years old (1946) – Actress ("Annie Hall", "Play It Again Sam", "The Godfather", "Reds", "Father of the Bride", "Something's Gotta Give")
Ted Lange – 75 years old (1948) – Actor (Played "Isaac" on TV's "The Love Boat")
Chris Stein – 73 years old (1950) – Guitarist (Blondie)
Pamela Sue Martin – 70 years old (1953) – Actress ("The Poseidon Adventure", "The Lady in Red", TV's "Nancy Drew Mysteries", "Dynasty")
Clancy Brown – 64 years old (1959) – Actor ("Highlander", "The Shawshank Redemption", TV's "Carnivàle")
Suzy Amis Cameron – 61 years old (1962) – Actress, model, environmental advocate ("Titanic", "Twister", "The Usual Suspects")
Kate Schellenbach – 57 years old (1966) – Drummer (Luscious Jackson, The Beastie Boys)
Carrie Ann Inaba – 55 years old (1968) – TV judge, actress (TV's "The Dancing With the Stars", movies "Austin Powers in Goldmember", "Showgirls")
Marilyn Manson – 54 years old (1969) – Singer
Bradley Cooper – 48 years old (1975) – Actor ("American Sniper", "Silver Linings Playbook", "American Hustle", "Limitless", "The A-Team", "The Hangover" movies, "He's Just Not That Into You", "Yes Man", "Wedding Crashers", TV's "Alias")
January Jones – 45 years old (1978) – Actress, model (TV's "The Last Man on Earth", "Mad Men", movies "XMen: First Class", "Pirate Radio", "American Wedding")
Brooklyn Sudano – 42 years old (1981) – Actress (TV's "Cuts", "My Wife and Kids")
TODAY IS:
For additional information check out websites like: www.on-this-day.com, www.born-today.com, www.famousbirthdays.com, www.daysoftheyear.com, and www.nationaldaycalendar.com.