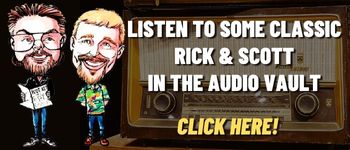 A quick look at Today in History, check out some Celebrity Birthdays, and find out what Days of the Year to celebrate.
TODAY IN HISTORY:
1799 – The Rosetta Stone was found in Egypt. The tablet had hieroglyphic translations into Greek.
1848 – The Women's Rights Convention took place in Seneca Fall, NY. Bloomers were introduced at the convention.
1939 – Fiberglass sutures were used for the first time by Dr. Roy P. Scholz.
1946 – Marilyn Monroe acted in her first screen test.
1954 – Elvis Presley's first single was released by Sun Records. It was "That's Alright (Mama)" backed by Blue Moon of Kentucky.
1969 – Apollo 11 and its astronauts Neil Armstrong, Edwin "Buzz" Aldrin, and Michael Collins went into orbit around the moon.
1971 – The topping out ceremony of Two World Trade Center (the South Tower) took place in New York, NY. An earlier ceremony for One World Trade Center took place on December 23, 1970.
1974 – The Senate Judicial Committee recommended that President Richard Nixon be impeached.
1975 – After being linked in orbit for two days, the Apollo and Soyuz spacecrafts separated.
1977 – The world's first Global Positioning System (GPS) signal was transmitted from Navigation Technology Satellite 2 (NTS-2) and received at Rockwell Collins in Cedar Rapids, IA.
1982 – The U.S. Census Bureau reported that 14% of the population had an income below the official poverty level in 1981.
1983 – The first three-dimensional reconstruction of a human head in a CT was published.
1984 – Geraldine Ferraro was nominated by the Democratic Party to become the first woman from a major political party to run for the office of U.S. Vice-President.
1985 – Those are some big shoes to fill…George Bell won first place in a biggest feet contest. He had a shoe size of 28-1/2. He's tall as well, standing 7′ 10″ tall.
1985 – Christa McAuliffe, of New Hampshire, was chosen to be the first schoolteacher to ride aboard the Space Shuttle. She died with six others when the Challenger exploded on January 28, 1986.
1989 – United Flight 232 crashed in Sioux City, IA, killing 111, with 185 other passengers surviving the crash.
1990 – Baseball's all-time hits leader Pete Rose was sentenced in Cincinnati, OH, to five months in prison for tax evasion.
1991 – The movie "Bill & Ted's Bogus Journey" premiered in theaters.
1995 – The movie "Clueless" premiered in theaters.
1995 – The MTV show "Road Rules" premiered, putting six strangers together to live in an RV and travel across the country.
2003 – A 42 year old Austrian man received the world's first tongue transplant. During a 14 hour surgery, doctors removed a malignant tumor and were able to successfully attach a new tongue.
2005 – Governor Jennifer Granholm signed a law requiring customers to show photo I.D. to purchase some cold and flu medicines. The law was aimed at restricting the sale of pseudoephedrine or ephedrine — the key ingredient for making meth.
2007 – The TV series "Mad Men" debuted on AMC.
2013 – The horror movie "The Conjuring" premiered in theaters.
BIRTHDAYS:
Vikki Carr – 82 years old (1941) – Singer
Alan Gorrie – 77 years old (1946) – Bassist, guitarist, keyboardist, singer (Average White Band)
Bernie Leadon – 76 years old (1947) – Guitarist (The Eagles)
Beverly Archer – 75 years old (1948) – Actress (TV's "Major Dad", "Momma's Family")
Kevin Haskins – 63 years old (1960) – Drummer (Bauhaus, Love and Rockets)
Campbell Scott – 62 years old (1961) – Actor ("The Amazing Spider-Man", "The Amazing Spider-Man 2")
Anthony Edwards – 61 years old (1962) – Actor (Played Dr. Mark Greene on the first eight seasons of TV's "ER", movies "Top Gun", "Revenge of the Nerds")
Clea Lewis – 58 years old (1965) – Actress (Played Audrey Penney on TV's "Ellen")
Jared Padalecki – 41 years old (1982) – Actor ("Supernatural")
TODAY IS:
National Words With Friends Day
For additional information check out websites like: www.on-this-day.com, www.born-today.com, www.famousbirthdays.com, www.daysoftheyear.com, and www.nationaldaycalendar.com.